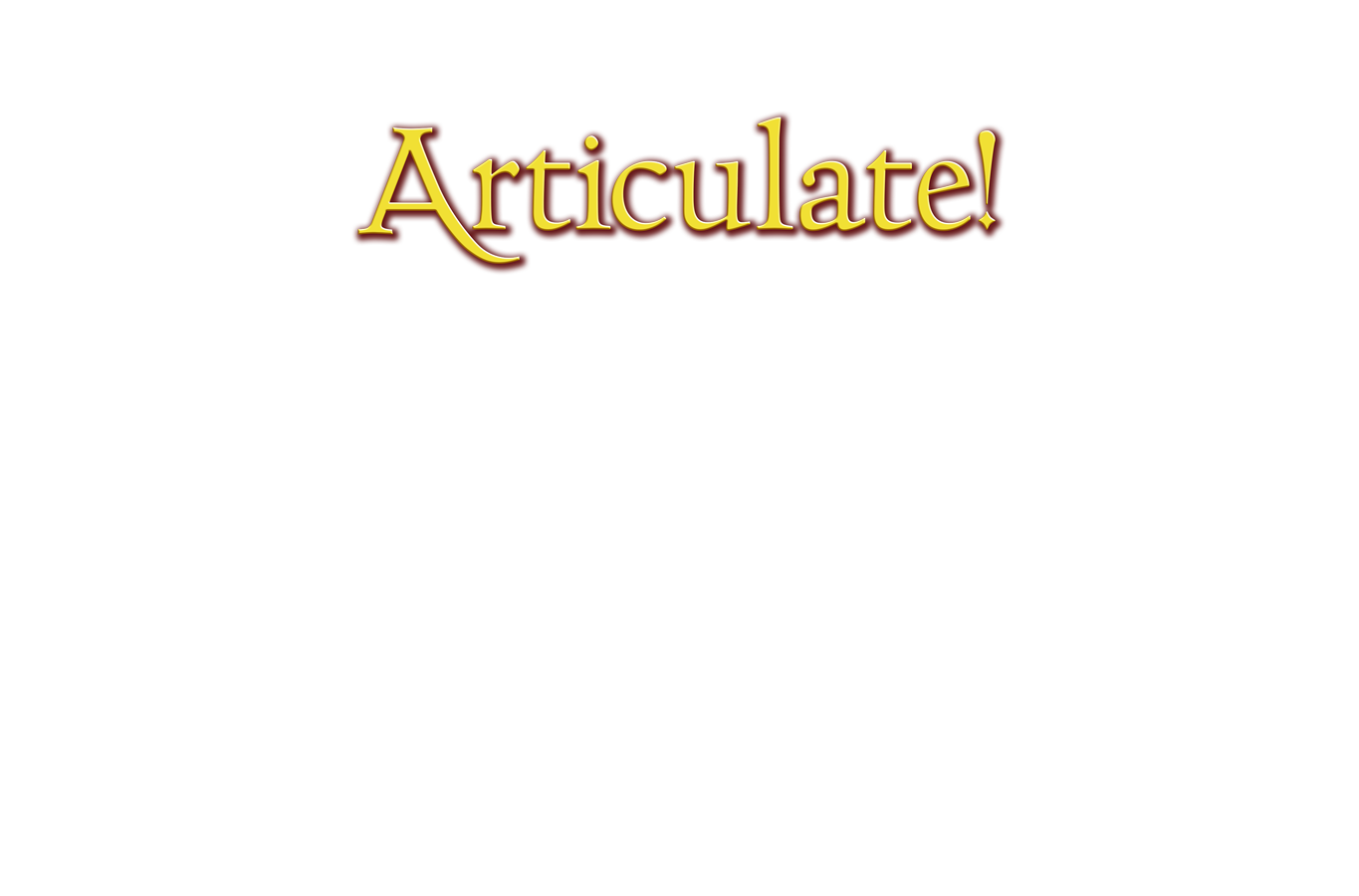 about
Here are your virtual Articulate cards…
We've been genuinely blown away by all the stories, pictures and videos of folk using FaceTime, Zoom etc. to play games of Articulate! with their loved ones. Thanks so much for sharing, everybody.
We wanted to make it easier for people who are apart to enjoy the game, so we've decided to make the original cards available online here, for free. Set up your game, point your remote players towards this web page, and they can click through to the next card when it's their turn to describe.
Keep sharing your Articulate! stories and silliness – use the hashtag #PlayArticulate, and you'll find our social media links below.
We hope this works for you; stay indoors, keep the nation and our critical workers safe, and have a good laugh and a chat over a great game.
Much love, from everybody at Drumond Park games.
CLICK OR TAP ON THE ARTICULATE CARDS TO START
NEW for the May Bank Holiday weekend - Articulate for Kids and Articulate Phrases cards - enjoy!
WHERE TO BUY
REVIEWS
If you love Articulate! you'll probably love…
Articulate Phrases: Articulate! – but with *checks notes*… phrases!
Articulate for Kids: With kid-friendly words… play standalone, or incorporate with the classic game.
Articulate Your Life: Six completely different categories, and a slightly quirkier description set.