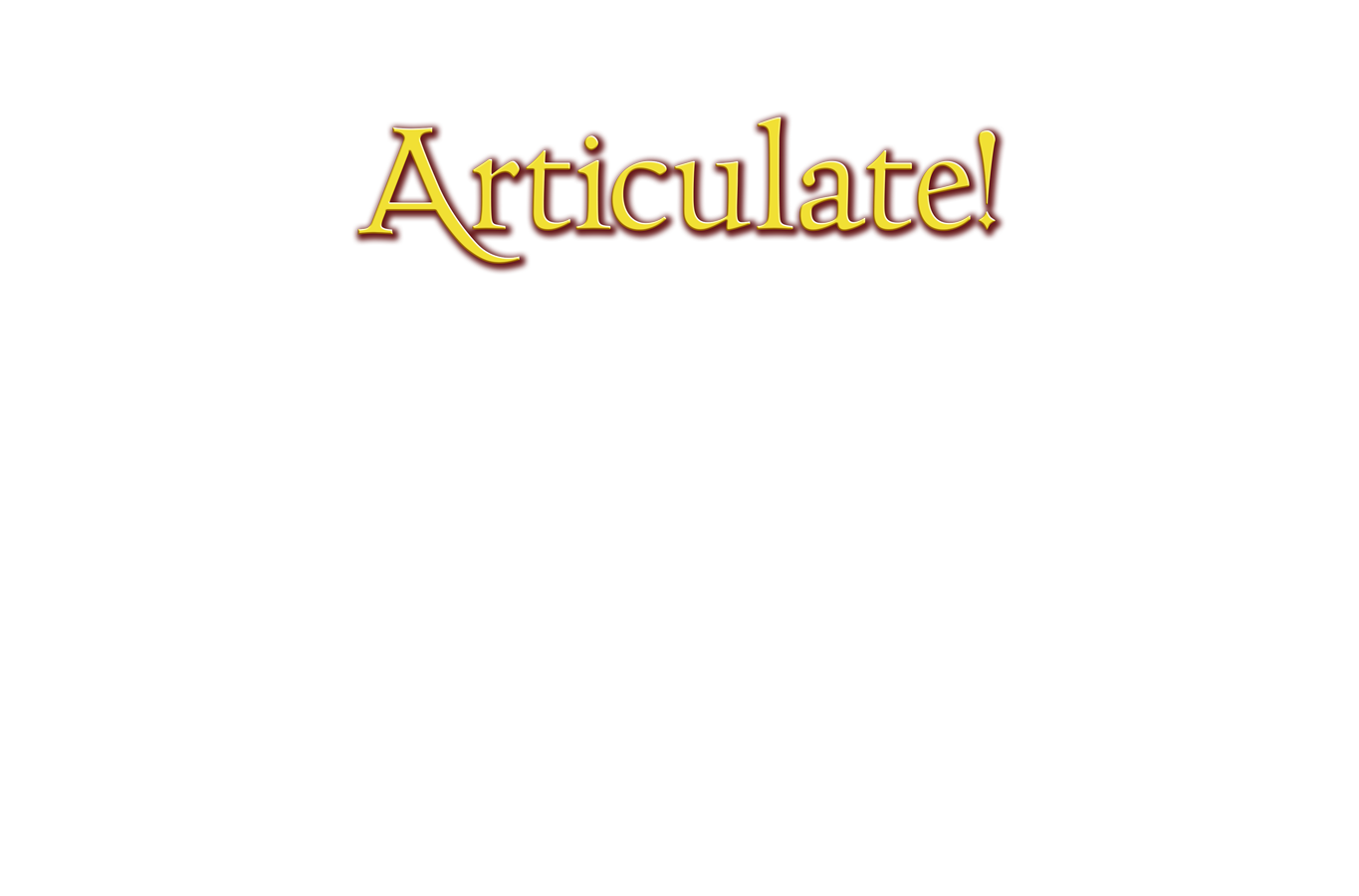 about
Here are your virtual Articulate cards…
During the first national lockdown, we wanted to make it possible for isolated people to enjoy the game, so we decided to make the original cards available online here.
This will continue for as long as families and friends remain necessarily apart. Please do enjoy a good game of Articulate on us, and say 'yah boo!' to a grim and miserable year.
Set up your board and pieces in front of your webcam, point your remote players towards this web page, and they can click through to the next card when it's their turn to describe.
No charge and no registration etc. required. If you want to show your appreciation, buy an Articulate! mini game for a friend!
Thank you so much for all the stories, pictures and videos of folk using FaceTime, Zoom etc. to play games of Articulate! with their loved ones. Keep our cheerfulness up by sharing with #PlayArticulate (and you'll find our social links below). You can also click through to the Articulate for Kids cards and a small selection from Articulate Phrases.
Much love, from everybody at Drumond Park games.
CLICK OR TAP ON THE ARTICULATE CARDS TO START
WHERE TO BUY
REVIEWS