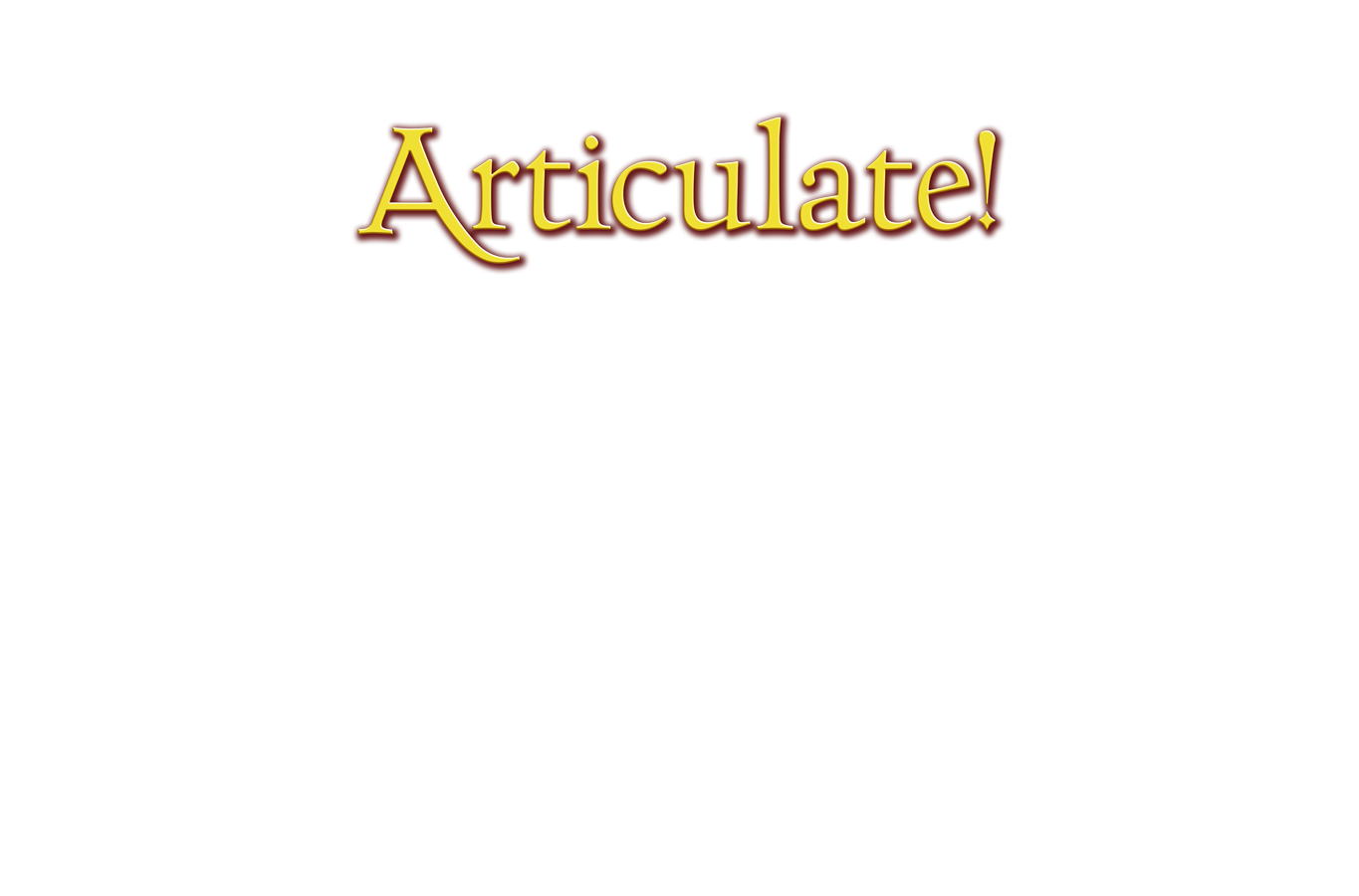 about
Articulate for Kids cards
For lockdown: here's your set of virtual cards for Articulate for Kids.
Use them to set up Zoom sessions with friends who don't have the game… or to help the youngsters join in when the family are playing the 'classic' version. (They're exactly the same categories – just more kid-friendly words).
Set up your game, point your remote players towards this page, then they can click through to the next card when it's their turn to describe.
Please cheer us up by sharing your Articulate! stories and silliness – use the hashtag #PlayArticulate, and you'll find our social media links below.
No charge, no registration – just please stay indoors, keep the nation and our critical workers safe, and have a good laugh and a chat over a great game.
Much love, from everybody at Drumond Park games.
WHERE TO BUY
REVIEWS