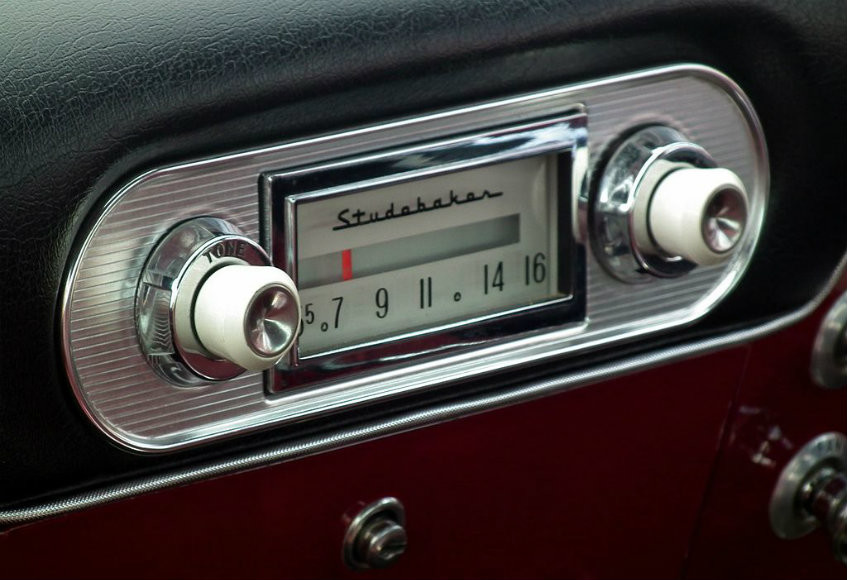 Picture credit: sv1ambo (1960 Studebaker Lark VIII sedan) [CC BY 2.0 (http://creativecommons.org/licenses/by/2.0)], via Wikimedia Commons
December 14, 2016
The 2016 'Wish They Were Here' Playlist
A soundtrack for your end-of-year board game gathering…
We're awash with Christmas music around now, and it's the time when everybody and their dog puts together their 'best of the year' playlists.
So here's something a bit different: a 2016 playlist to remember the biggest names in music who are suddenly no longer with us. Which doesn't sound amazingly cheerful, but what a legacy to enjoy...
If you're on Spotify, we've borrowed the web editor's account and embedded the playlist at the foot of this post. Or click here to open the playlist in your own Spotify app.
And we've started with Leonard Cohen. Because you should always start with Leonard Cohen to make a party go with a swing.
Leonard Cohen/I'm Your Man
Sir George Martin/Paul McCartney & Wings – Live and Let Die
Sharon Jones/Just Dropped In…
David Bowie/Hallo Spaceboy (with the Pet Shop Boys)
Glenn Frey/The Eagles - How Long
Paul Kantner/Jefferson Airplane – Somebody To Love
Maurice White/Earth, Wind and Fire – Let's Groove
Prince/Stare
Pete Burns/Dead or Alive - You Spin Me Round (Like a Record)
Rod Temperton/Michael Jackson - Thriller
Fairytale alert! Whilst working at a frozen foods plant in Grimsby, songwriter Temperton joined Heatwave ('Boogie Nights') before being spotted by Quincy Jones and brought in to write for Michael Jackson.
Robert Stigwood/The Bee Gees – Night Fever
The Bee Gees manager; producer of Grease, Tommy and Saturday Night Fever, amongst other toe-tapping films
Merle Haggard/Today I Started Loving You Again
Scotty Moore/Elvis Presley – Jailhouse Rock
Elvis Presley's original guitarist – a man for whom the word 'legendary' was invented
Greg Lake & Keith Emerson/Emerson, Lake & Palmer – Romeo and Juliet
We've stuck with fairly musically-mainstream selections to get you going. The exception being the Emerson, Lake and Palmer track – but YOU try finding something by ELP that sits nicely in a playlist like this. (We're assuming that you're fed up with 'I Believe in Father Christmas' by now). We've placed it as a dramatic climax, and if you can find some sinister futuristic android Alan Sugars to serve dessert as an accompaniment then that would be perfect…
Clearly, you're at liberty to add your own tracks, or to argue with fellow listeners about how outrageous the omissions are. And much as we miss Terry Wogan, we wouldn't be inflicting 'The Floral Dance' on you.
Not that we're superstitious or anything, but we're now going to press the 'publish' button on this post with a certain amount of anxiety. Dear 2016, please don't force us to have to add to it again. Love, the Drumond Park Blog Team xxxx.