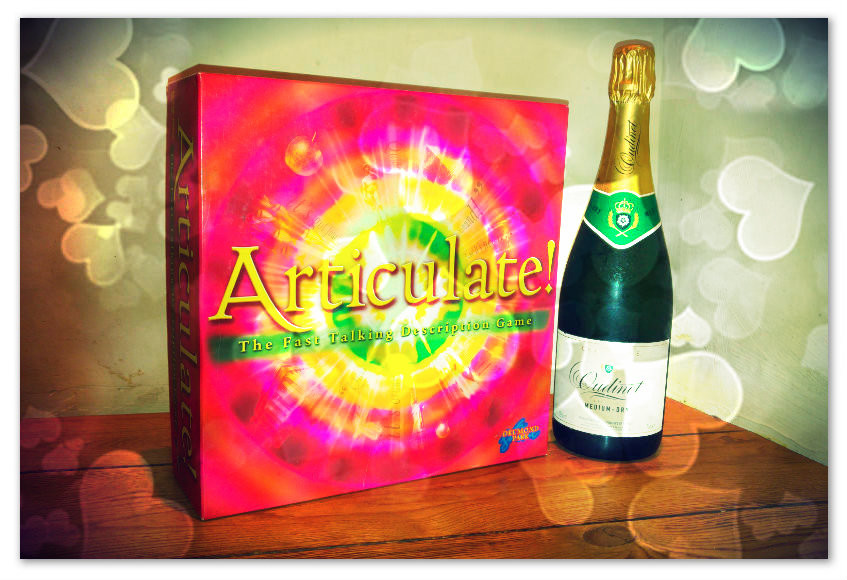 Be my Valentine...
February 7, 2017
You bought what?!? Five Alternative Valentine's Gifts
We're big romantics here at Drumond Park, and we always like to do things a little differently. Flowers? Chocolates? Pah! There are no brownie points for unoriginality... so here are five ideas from the blog team to make Valentine's 2017 go a little differently.
1. Surprise them with some Personalised Lego
Valentine's night – and what could be more romantic than staying in to build your own miniature Lego love nest together? A replica of your favourite restaurant, or of the place where you met? What's more, a visit to Lego-lovers fab-bricks.com will add the ultimate personal touch. They supply printed and personalised lego bricks, and you can use their minifig creator to order lovely Lego replicas of you and your significant other. They only use genuine Lego, and their site promises a 2-day delivery time. Please remember to tidy up before the evening gets amorous; there's nothing worse than treading on a Lego brick, or kneeling on one. Or worse.
2. Visit the Tactile shop
It's the thought that counts – so taking your partner down the shops and demanding: 'What do you want then?' could be seen as lacking in the true Valentine's spirit. But Tactile – a creative little homeware and gift store near Market Harborough in Leicestershire – could be the exception. They specialise in wares that appeal to the sense of touch: furry, strokey, weighty, feely and – well – tactile. It's a rare shop that positively encourages you to poke the stock; surely apt for a loved-up couples' Valentines browse.
3. Spend Valentines Day with Jake Thackray
How about some live entertainment? Eschew your 101 Romantic Piano Cliches and go to the other extreme. Jake Thackray's funny, fiercely intelligent, occasionally rude English chansons are brought to life by John Watterson in one of his rare tribute performances in the capital. A household name on the BBC in the 1970's, Thackray largely disappeared from view before being rediscovered by a new generation of fans – he's been championed by the likes of Cerys Matthews, Alex Turner and Jarvis Cocker. An intimately communal experience at the legendary Half Moon in Putney on (of course) Feb 14th. Buy tickets from the venue here.
4. Order a Valentines Pork Pie
We've blogged before about these Best of British Pork Pies. But now, in a piece of genius marketing, Bray's Cottage pies are now available sporting a pastry 'Be My Valentine' message (or similar) on the crust. Honestly, what could be more romantic for the average pie enthusiast than that? Especially if your idea of '(or similar)' is something truly lovey-dovey (the owner promised us she wouldn't laugh). Pies - and pie pictures - can be found at perfectpie.co.uk.
5. Get yourself a new board game
OKAY OKAY this was the obvious one and we're somewhat biased. But let's face it: you go out all the time, anyway. And for a fraction of the cost of an overpriced set-menu-candlelight-and-red-rose dinner for two, you can get a bunch of friends over and have a good old laugh Articulate!ing or Shout!ing or Stoopido!ing or Absolute Balderdashing or whatever. And what could be more personal than making your loved one a romantic and individual Rapidough model? Tweet us or tag #rapidough if you do...