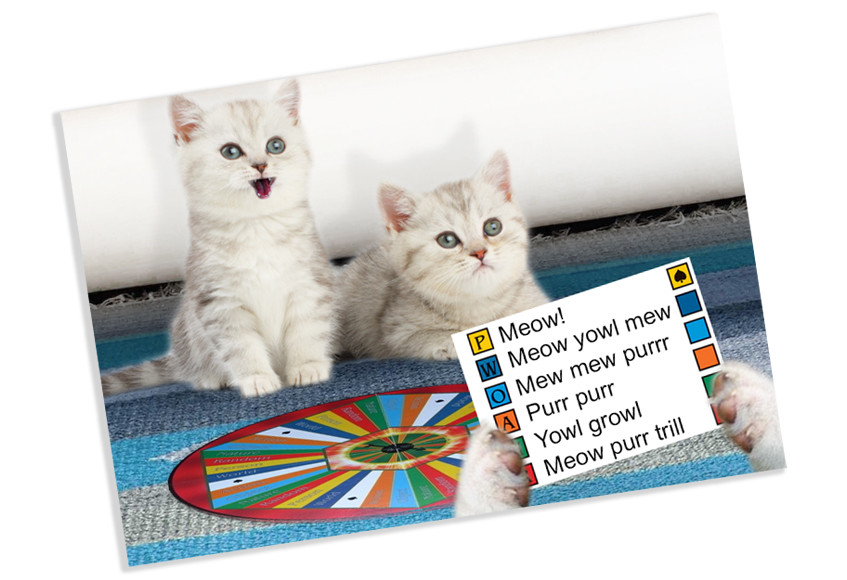 April 1, 2019
Press Release: 'Articulate for Cats'
For immediate release: Drumond Park announce new 'Articulate for Cats' board game.
Following last April's successful launch of 'Articulate for Dogs', the UK's best board games manufacturer has announced a further brand extension for the much-loved board game.
'Articulate for Cats' takes the core format of Drumond Park's million-selling smash hit, but replaces it with topics appropriate for your cat.
The Fast-Talking Description Game will lose subjects such as 'Nelson Mandela' and 'The Winter Olympics', in favour of more suitable items such as 'Scratching up the New Sofa' and 'The Partial Remains of a Dead Bird'.
The timer will also be adapted to allow players to meander off for a short nap between guesses.
"Internet research has shown an untapped market for board games amongst the feline community," said Claire McCool, of Drumond Park. "Put simply, there are very few board games available for cats."
"This continues our pledge to make our unparalleled range of games fully accessible to the animal kingdom."
Other forthcoming Drumond Park games for cats will come from the children's game division, and include 'Lazy Paw' and... er... 'Mog on the Bog'.