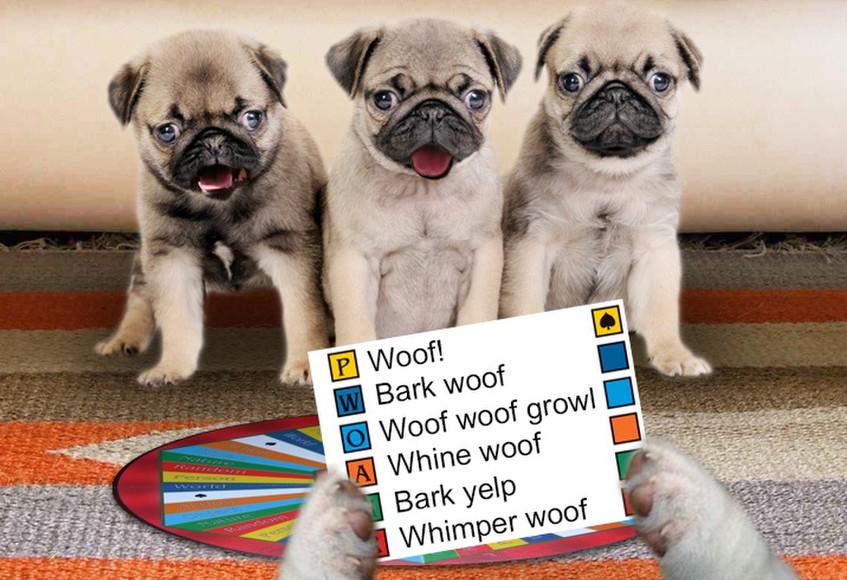 April 1, 2018
Press release: 'Articulate for Dogs'
Drumond Park's internationally-bestselling Articulate! board game gains another sister product for 2017, with the release of a brand new version of the game, for dogs.
Articulate for Dogs will allow the family pet to enjoy the much-loved Articulate! game – one of Amazon's top ten biggest-selling toys and games ever.
Articulate!'s brilliantly-simple concept of 'describe the word that's on the card' has been a hit the world over, but previously the game has been primarily targeted at humans.
When the game of Articulate gets too much pic.twitter.com/VcwuhfMoDV

— Ollie Ring (@olliering) December 30, 2017
Research had shown that, whilst some topics in the original game were of interest to the canine market, far more of these should be included to make the product fully attractive to dogs.
Just had a game of articulate and was told to describe a cat... #articulate #dogoftheday #doggame #dogoftwitter #boardgames pic.twitter.com/ennBCwziFW

— 🌸Lola🌸 (@GrumpyLolaDog) December 26, 2017
Announcing the new product, Claire McCool of Drumond Park said:
"Following the great success of Articulate! Your Life, Articulate! For Kids and, of course, the original Articulate! this seemed like a logical step. Dogs are underrepresented in the board game sphere, and we see this as a natural gap in the market."
"We now have a separate 'Drumond Bark' division working on canine adaptations of all our games. Next April should see the release of 'Dog on the Bog' and 'The Magic Woooooof Fairy Game,'" she said.