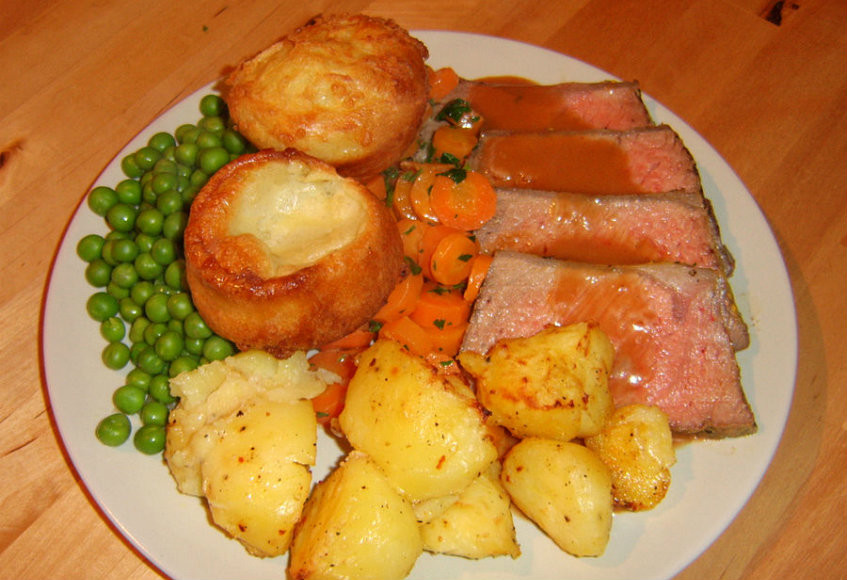 Sunday lunch: 'more popular than Krankies'.
April 19, 2016
It's the Best of British Survey!!!
This is a bit of a blast from the past, but we found it on our web servers the other day and decided that it was well worth resurrecting…
So. Some history. Here at Drumond Park we are very much into the idea of traditional, physical, not-on-a-screen games. We love the web, we love our phones and our tablets. But we still think that the classic board game is Where It's At.
What we have done, ever since they switched the Internet on at the wall, is to use it to do funny, stupid things. Bits of marketing. 'Taster' games. Silly animations. This blog.
We built the Best of British survey engine a few years back as a little challenge – could we discover what the Great British Public considered the very, very Best of British?
Asking people to choose from lists is never very satisfactory, so we devised an idea whereby users would choose their favourite from a randomly selected pair of cards. Which added to the fun, as you'd often be presented with two utterly dissimilar things. (Jellied eels versus zebra crossings for example).
We then incorporated a carefully-constructed algorithm (*back of a digital fag packet) to maintain the ongoing results, and to cross-reference these against some anonymous personal data. How old you are, and what newspaper you read, etc.
At the time of writing, the Sunday Roast takes the crown – and sneaking a look at the data, it won't be knocked off the top spot any time soon.
Britain is confirmed as a nation of animal lovers, with three animals scoring highly: the Old English Sheepdog, the Hedgehog, and – bizarrely – the Whelk.
And Boris Johnson's popularity with Londoners is such that they've overwhelmingly voted for the Krankies instead. But Boris then goes on to top the poll amongst people who live in Wales. Democracy's strange, isn't it...?
Give it a go yourself! It's at http://www.drumondpark.com/bestof/