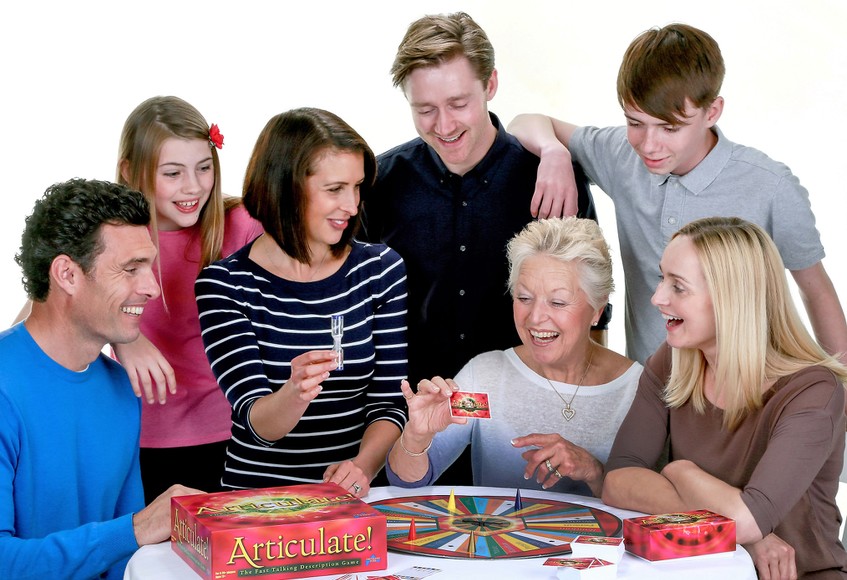 September 9, 2016
A Drumond Park photoshoot: behind the lens...
We've resolved our differences about the gameplay and rules… the factories are geared up to go… we've a shiny prototype in our excited little hands… what next for our potential new best-seller…?
Oh yes – a photoshoot. *backs away and leaves to PR team*
Photography is so important for us. We need lifestyle shots for our PR contacts in the press and online (not forgetting our army of enthusiastic bloggers), for retailers' catalogues and websites; and they'll form the basis of all sorts of other marketing materials across our range.
Simple product shots are one thing, but we also need to shoot the games in situ. This means calling up a model agency so that we can capture a group of players having bags of fun with them – which is what it's all about, after all.
Of course this isn't *quite* as simple as all that.
We tend to do three PR shoots a year at Drumond Park, and we have to be ferociously organised. We'll take along the new games but also some old favourites, as this is our chance to get some fresh images for them without going to all the expense of a separate shoot. The new games are likely to be hot off the drawing board – it's not unknown for this to be the first time that we've seen even a prototype.
We'll write a bit at a later date about how we choose our models, and the various regulations and guidelines that we have to abide by. But depending on the audience for the game, we might have a group of children only, an 'extended family' group, or a mix of teens and adults.
As you can imagine, the 'children only' shoots can be a riot.
We use an established, extremely well-regarded model agency, and the kids that we work with are brilliant. Their faces light up on cue; they look at the product, not the photographer; and they're exceptionally good at doing what they're told! Often better than us adults...
We've got a big advantage, of course, in that we're asking the kids to demonstrate products that are genuinely funny and entertaining rather than, say, horrible orange tank-tops, or healthy snacks that taste like sawdust. But that brings its own challenge: we need to gee-up any initial shyness and get them 'warmed up' without them becoming – erm – too warm.
Because, of course, it's a long day for kids. We'll be aiming to shoot seven or eight products in a four-hour session. Everything's taken against a white background, so the lighting needs to be more perfect than perfect. Our stylist will be fixing hair, adjusting collars, and arranging the models around the table so that the colours of their outfits don't draw attention away from (or blend into) the game visuals. And the director will be meticulously setting out the product and the packaging to make sure that every last piece is clearly visible.
Then of course somebody spills Ribena on their yellow top, and somebody else decides to fiddle with the playing pieces, and somebody else needs a poo. It happens – some of the kids are as young as four, and it's a big ask for them to maintain their attention throughout their time in front of the camera. That's why we use photographers who are very experienced with children – it's a lot of fun for the right person, but a lousy job for somebody with no patience and no sense of humour.
At the end of the session we'll look to have captured four hundred or so useable shots. And from these, we'll choose four, perhaps five, for each product. We'll probably then go to the pub.
That's a lot of work for a handful of photos. But, like we said, they're important. So spare a thought for us the next time you see one of our publicity shots. It might have taken a bit longer than you thought…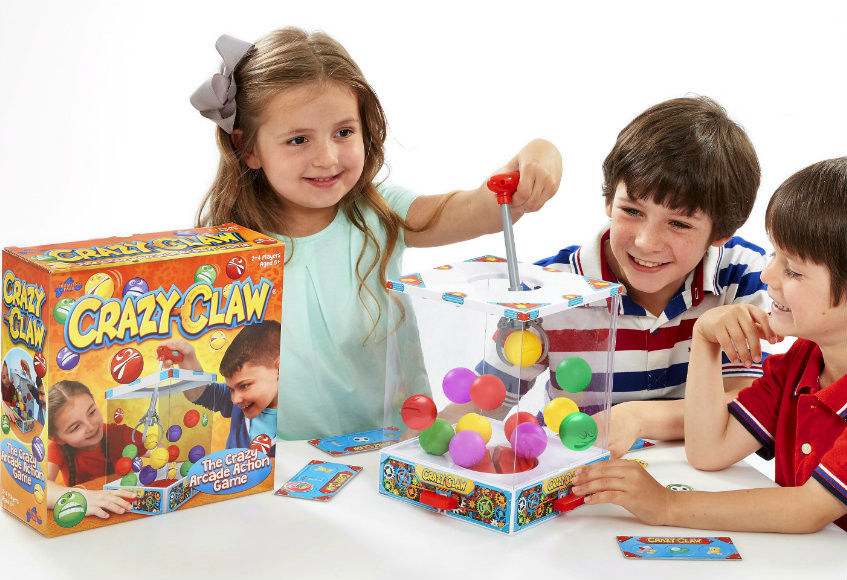 From the 'Crazy Claw' shoot. Note how the colours work together with the product.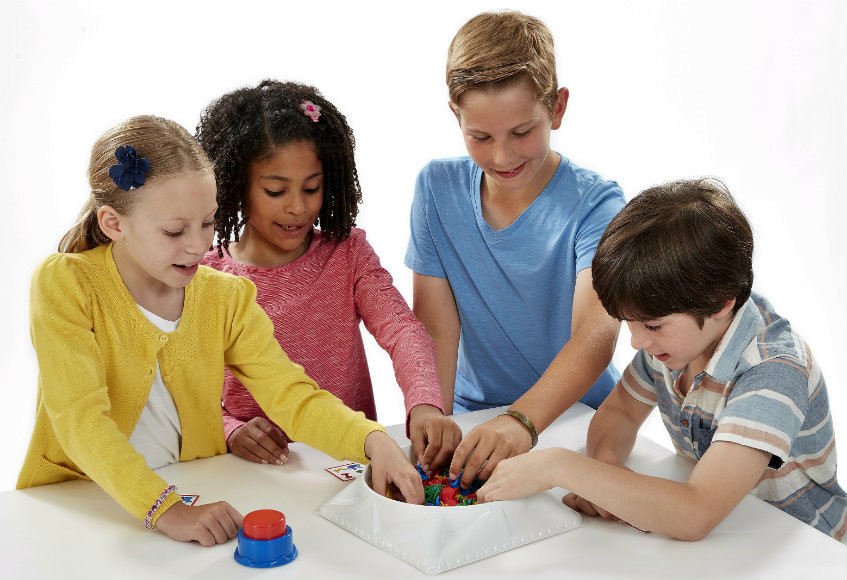 And one from 'Dig In'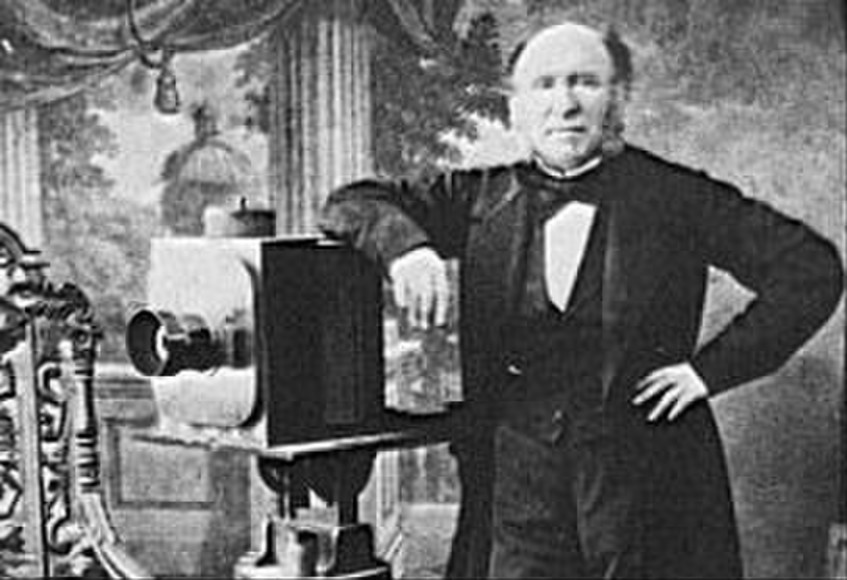 "Look - I know I asked for a 'long-established' photographer..."