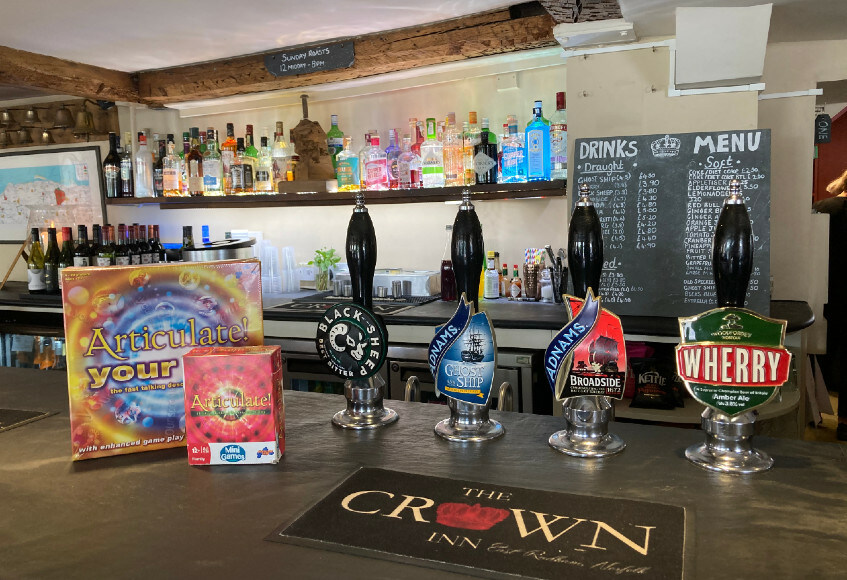 Photo credit: The Crown Inn, East Rudham
October 26, 2021
Britain's Finest: Beer and a Board Game
There's a particular affability about pubs and bars that keep a selection of board games.
And given that Articulate is the quintessential game for such settings, we decided to put together an ongoing list-in-progress of Britain's Best 'Beer and a Board Game' establishments.
We'll post them here: places we know of that keep Articulate sets for your enjoyment. By definition, you'll find them overseen by the UK's most civilised landlords and landladies, keen to keep you lubricated in a convivial atmosphere whilst you all lock horns over description etiquette.
Most keep games purely for casual play; some organise specific board games nights. Visit and support them; take your friends and make new ones. We want to expand this list, so let us know if your local should be on it!
The 'best of' list so far...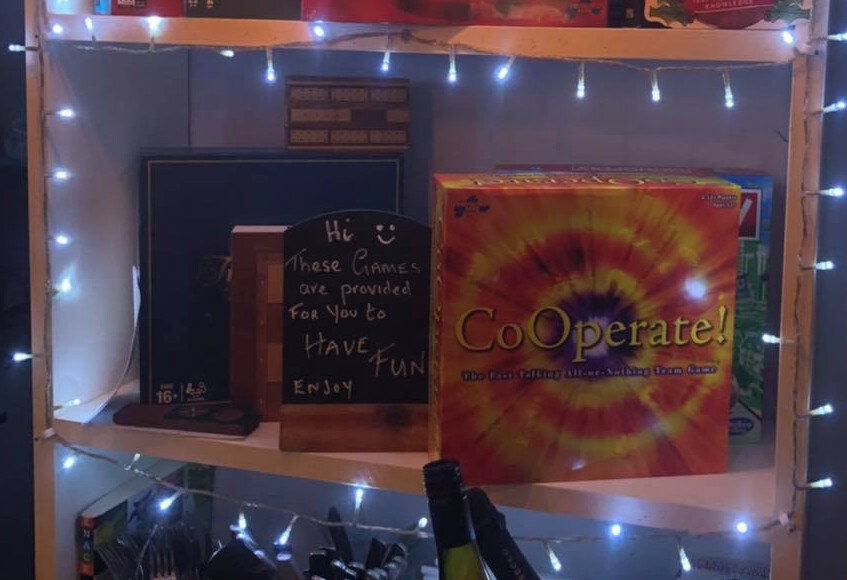 A peek at the games rack in Next Door Bexley
Board games in your bar? Publicans, please get in touch! (Twitter, Insta or email blog@drumondpark.com). Tell us about your place; send a couple of photos of one of our games in the bar. We'll put you on this page, big you up, link to your website, push your photos through our social media channels and hopefully send some like-minded punters your way.