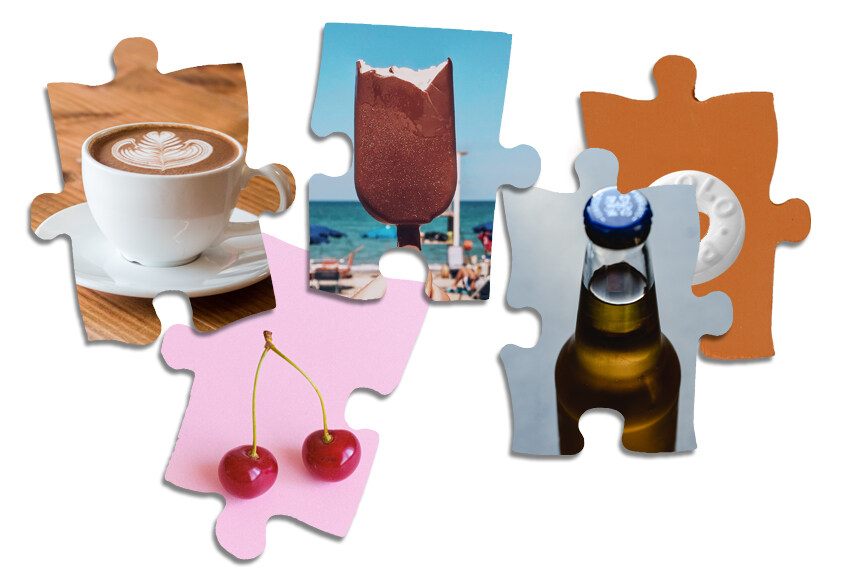 April 19, 2022
Name five... cars named after food or drink
Here's one prompted by the trivia in LOGO Best of Food – can you name five cars named after things you can eat or drink?
It's trickier than you'd think.
Car makers seem to want to name their vehicles after pretty well everything BUT food or drink. Glamorous locations. Swift and graceful wild animals. Words that sound like they should mean something in an exotic language, but don't. Or simply a random collection of letters and numbers, perhaps ending with an 'X'.
We think there should be more cars named after food. Like the Ford Pasty. Or the Renault Peas. But here are five that slipped through when the marketing bods weren't paying attention…
Five cars named after food or drink
> Toyota Corona
A beer, did you say? How kind. The Corona was the Japanese company's breakthrough into the coveted US market, and made the brand's name worldwide. Its Mexican beer namesake pre-dated the car by around thirty years and became similarly popular Stateside. It's currently the USA's top selling beer, although the advent of a third namesake, the virus, didn't do much for brand appeal.
> Nissan/Datsun Cherry
Not to be outdone on the food and drink front, Nissan – initially badged as Datsun – introduced the Cherry back in 1970. Its popularity kept it in production for over fifteen years. This fruity favourite (see what we did there?) went through a number of fundamental design changes, from chic Fiesta-style hatchback to horrible eighties-style family metal box.
> Volkswagen Polo
And speaking of little hatchbacks… it's the mint with the hole! And the car with lots of holes, if you believe the Sun newspaper, which included the Polo in its list of used cars most likely to rust. But given that about 100,000,000,000,000,000,000 VW Polos have been sold over the past 45 years, it'd be surprising if the odd banger hadn't made its way onto the market.
> Vauxhall Magnum
Back to the 1970's now, in order to shoehorn in some ice-cream. The Vauxhall Magnum was very much like its frozen namesake: a small notch up from your bog-standard family offering, but never likely to over-excite the tastemakers nor trouble the premium brands. Your uncle or granddad might have had one, if they were doing OK at the office.
> Suzuki Cappuccino
What IS it with the Japanese and their food-and-drink-related autos?!? The ickle two-seater Cappuccino hit the UK in the early 1990s, a tiny sporty thing that caused smiles all round. But if you're going to release a smallest-of-the-small car and name it after a coffee, surely it should have been called the 'espresso'? It's a baffling error, that couldn't have helped marketing efforts. The Cappuccino was a niche motor in Britain – only just over a thousand were imported, although they remain much-cherished by owners.
Missed any? Or IS there a Renault Peas?!? Don't tell us – have a natter with your friends and family about it, over a game of LOGO – Best of Food. Available online, and in all good toy and game stores.