October 20, 2022
Getting organised? Best family board game gifts for 2022
The festive buying season arrived a little early last year. Widespread reports of supply shortages and the ongoing dismal disruption of COVID prompted many families to get organised well in advance of the big day.
This time round, the common theme for Christmas is undoubtedly going to be 'buy wisely'. More than ever, consumers will be looking for toys and games that will last well beyond Boxing Day. They'll be scrutinising customer reviews for reassurance, and seeking out products with a pedigree of good quality.
We're following that through in this year's gift guide. So here are five guaranteed long-lasters, that'll be brought out from the games cupboard again and again.
We'll start off with…
>> CoOperate
A sister game to Articulate - indisputably one of Britain's favourite board games - CoOperate is great fun for four. But it's doubly hilarious in bigger gatherings, and is certain to win over any sceptical teenagers or grumpy uncles when the wider family gets together!
In a nutshell, you'll be working as a team to shout out lists of answers against the clock. 'Things sold in a bakery!' 'Four-letter boys' names!' 'Cities – and a famous building in that city!'
Sounds simple? Not when the timer's running down and your brain is refusing to play ball! Clear the dinner table and prepare to howl and hoot; CoOperate is the party game for families who like no-nonsense, outrageous fun!
Perfect for: families with teenagers.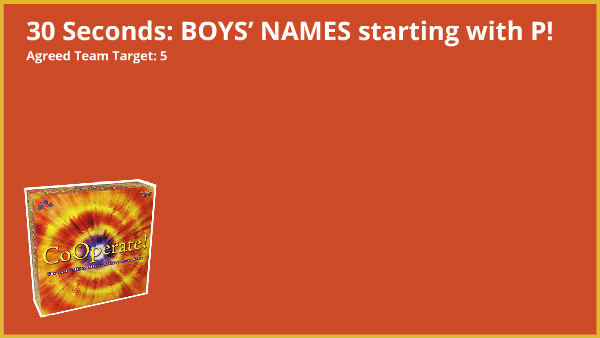 >> Best of Sport & Leisure/Best of Food
The 'themed' versions of the bestselling LOGO Board Game are incredibly popular – and deservedly so! Their secret is to start with a core trivia topic, but to pack the game with funny and fascinating facts to get ALL the family engaged.
Here are two suggestions from the range: one for the sports-lover and their family; one for the cake enthusiast! A far more original gift choice than new slippers, or that kitchen gadget that won't get used, each game comes with over a thousand thought-provoking and fun questions, providing long-lasting good value.
Perfect for: difficult-to-buy-for dads.
Click through to see Best of Sport & Leisure or Best of Food on Amazon.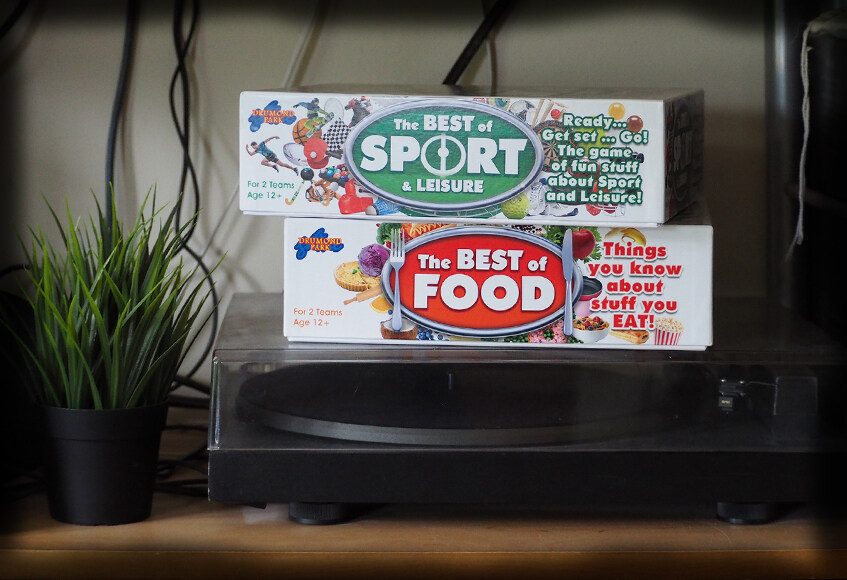 >> Link Logo
Or how about a totally different twist on that LOGO Board Game?
Link Logo doesn't have a board – it stands up on the table to divide the teams. The style of play might be familiar: questions and answers about all the everyday products and brands we find in the world around us (majoring on the picture questions, which have always been the most popular).
But there's an additional challenge: can you spot the link between the clues?
Perfect for: competitive couples!
A very visual game, that's easy to take out-and-about, Link Logo's available at all good toy stores - or at your local Argos.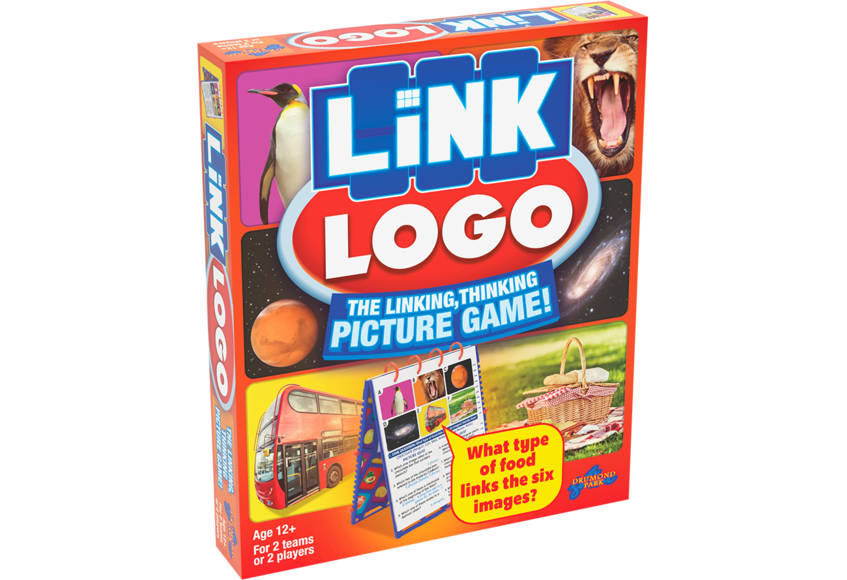 >> Dig In
Kids' games with a wider family appeal are like gold dust… so say hello to Dig In!
Dig In's a quickfire rummaging-around game, simple for five-year-olds; addictive for adults! It's the sort of game that appeals to kids who love lots of laughs; who like getting stuck in; who basically don't like boring-sitting-still-type games.
Forget 'letting them win' – if it's adults versus children, the younger ones invariably come out on top! And that's always a good recipe for a harmonious family Christmas…
Perfect for: active and outgoing kids.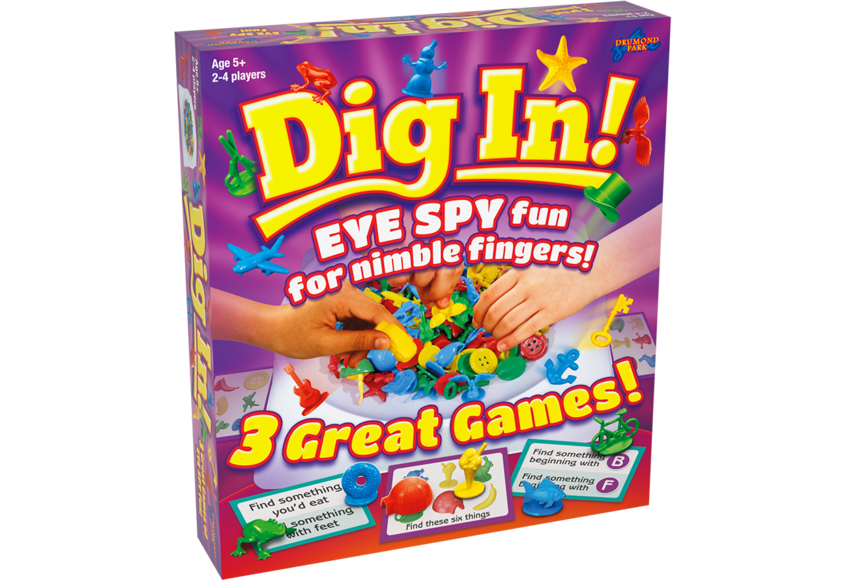 >> Rapidough
If your family hasn't played Rapidough then this has to make the Christmas list; the classic dough-modelling guessing game will prompt tears of laughter over the Boxing Day mince pies!
'Guess what your team-mate is modelling' is the simplest of concepts, but makes for a game that's endlessly inventive and creative. You don't need to be a great sculptor – in fact, the worse you are, the funnier it is!
Perfect for: families who love to laugh!
Hundreds upon hundreds of five-star reviews tell their own story – you'll find Rapidough in all good toy stores, or check out some of those reviews on Amazon here.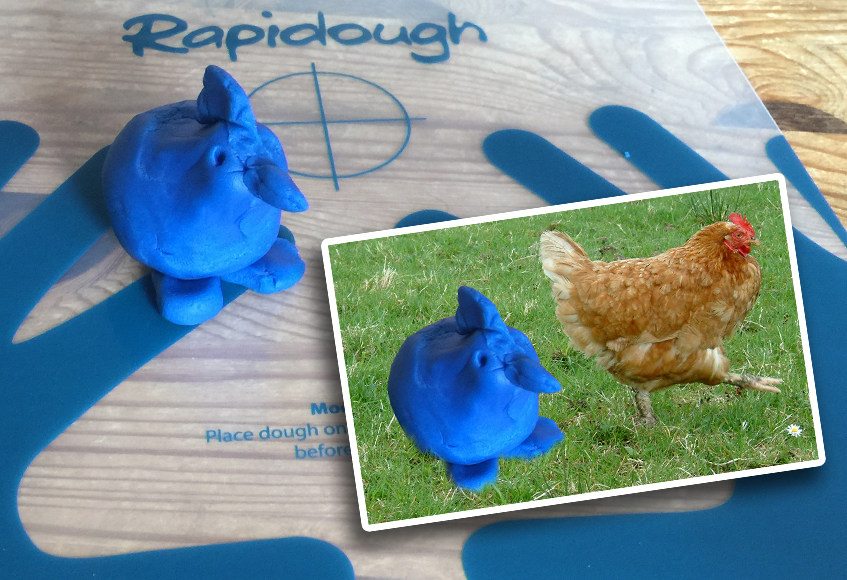 Merry Christmas - thanks for supporting British board games!!!