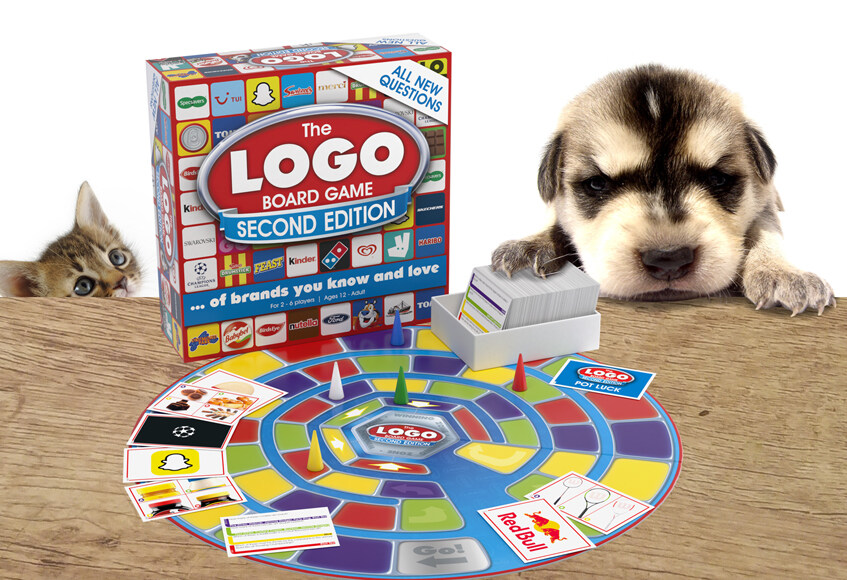 November 13, 2022
From LOGO… it's Five Legendary Animal Mascots!
Catchy jingles… clever straplines… D-list celebrities… brands are always trying to find new ways to embed themselves in the public consciousness.
But really – it's very simple, and we've known it for a century. All you need for guaranteed national-treasure status is a CUTE ANIMAL MASCOT. On your box, on your advertising… or in full-sized costume form, with some luckless office junior sent out to meet the fans.
So (and speaking of national treasures) – taken from the LOGO Board Game Second Edition – we present FIVE LEGENDARY ANIMAL MASCOTS. Along with some brilliant video nostalgia, and a few facts to drop into conversation when they come up on the question card…
Tony the Tiger
Let's start this off with Britain's probably best-known and best-loved cereal mascot. Emerging in 1950's America, to our eyes Tony's original pastel features bore more of a resemblance to a certain literary coming-to-tea Tiger than today's striking cartoon figure. One thing's remained constant, however – his tiggerish enthusiasm that Frosties are 'Gr-r-reat!' (Or 'Frosted Flakes', as they call them in the US. Honestly – what a crazy nation they are.)
Cornelius the Rooster
Although conceived during the same period, Cornelius the Rooster keeps a lower profile than Tony these days; seemingly content in semi-retirement as a flat graphic on the cornflake box rather than the hyperactive cockerel from TV ads of old. Perhaps this more dignified role is inevitable, given the relative sensibleness of Corn Flakes as a cereal. But Cornelius remains employed simply to remind us of, you know, farms, and early-morning sunrises over corn fields, and the healthiest of breakfast traditions, and whatnot. (We still prefer cornflakes in cake form, with lashings of chocolate and golden-syrup, obv.)
Wilbur the Penguin
For a five-year period, young Wilbur achieved the impossible – bringing a small, cutesy-cuddly image to one of Britain's biggest industrial utility companies. The amiable penguin revelled in the warmth and cosiness of homes supplied by British Gas; soft toys followed, which seem to be now changing hands for eyebrow-raising prices on Ebay. Wilbur was retired at the beginning of this decade, when it was felt that the little fellow no longer represented the breadth of services offered by the company. Their Marketing Director nailed it in an interview at the time: "When your boiler breaks down you don't need a penguin, you need one of our engineers," she revealed.
Woody the Cow
Woody's been the bovine face of Ben & Jerry ice-cream since the early 1980s; a staple of the packaging design, and a striking brand representative on both commercial advertising and the social and political campaigns for which the firm is noted. Woody's been herded out to urge action on climate change; to celebrate equal marriage; to support the right to vote; and to – ahhh – promote the notion of crazy ideas? We're sure this particular ad had some wider context, but for now just enjoy Woody living out his dreams...
Peppy the Polar Bear
Finally, here's a genuine British classic design icon – the face of what the Wiki folk somewhat unappetisingly term: 'a brand of boiled mint manufactured by Fox's Confectionary.' We'd struggle to think of a mascot and brand more suited to each other: the smooth, ice-cold bear brings comfort, cuddliness, but a decidedly grown-up air to this most established of sweets. Peppy has such a long-term association with the brand, he's enjoying an extra-special happy birthday in 2022 - happy hundredth, Peppy!
You can find LOGO Board Games on Amazon, at Argos, and at all good toy and game retailers!