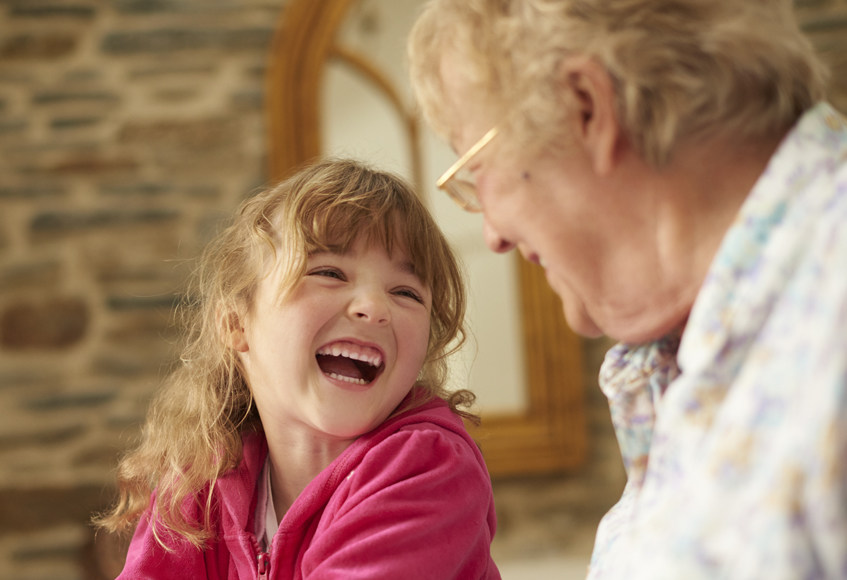 December 1, 2019
Gift guide: games for kids to enjoy with the older generation
It's time for the wider family to get together – the meeting of the generations!
Game time in the company of grandparents, aunts and uncles is magical for kids – but no need to inflict snakes and ladders! Here are five suggestions for games that bridge the generations: great for kids, but also brilliant for the older ones to join in with - whether playing, helping or just providing bags of encouragement!
We'll start with…
* * *
>> Chain Letters
A brilliantly simple concept, Chain Letters will make word-game lovers purr with appreciation. But it's not one just for grown-ups! Referee a game between siblings or play in gentle or not-so-gentle competition – there's nothing a child likes more than feeling that they've beaten grandma! Word games never age nor become obsolete – this is one that you'll fetch from the cupboard on every visit.
>> Face It!
The silly game for that Insta generation – without an Insta in sight! This is the game that asks the simple question: 'can your team guess the face that you're pulling?' It's seriously funny amongst a group of giggling siblings or on an extended-family game night. Face It is incredibly good-natured, and nobody will feel left out - it comes with two sets of expression cards: one for adults and a simpler set for the younger ones.
>> Articulate/Articulate for Kids
A regular feature in 'best board game' lists for years, what can we say about the fast-talking description game that hasn't been said already? Oh yes! There's a kids' version (guide age 6-12 years) that can be played standalone or seamlessly integrated with the classic game. So the little ones get a level playing field with mum, dad, nan and grandpop – it's a lovely taste of what 'proper' grown-up board games are about.

>> Mask 'n' Ask
This one's for those of all ages who don't mind being incredibly silly. Don a ridiculous cartoon animal mask via a special pair of mask-holding spectacles… then simply guess who or what you 'are'. Kids love it, of course, but a special magic occurs when the grown-ups join in – for a youngster, there's nothing quite so funny as seeing dad all serious in a badger mask, unless it's grandma got up as a parrot. If you're one to muck in with the fun, and love to see little ones laughing then this is the one for you.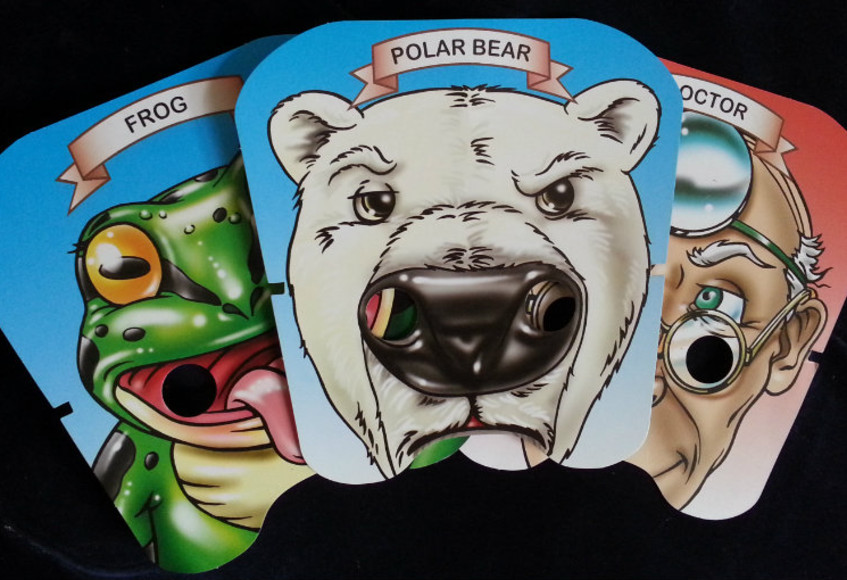 >> LOGO – What am I?
LOGO's been one of the top-selling board games in the UK for years – but of course trivia games are problematic for children. Different ages and abilities mean that they never quite work for the younger ones, no matter how much help you give them. LOGO – What am I? addresses this brilliantly by taking all the great universal themes from the original game, but asking players to guess, draw or describe their answers. The result? All-inclusive family fun for all ages.