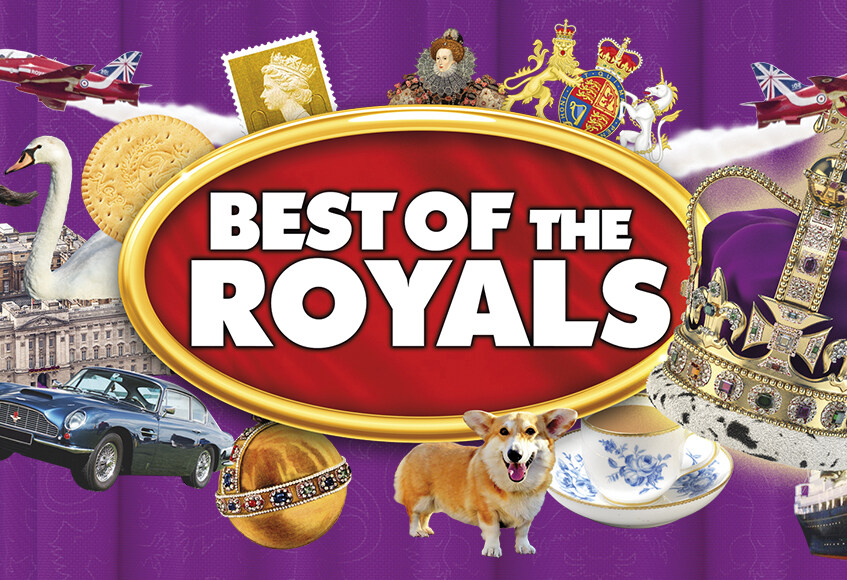 April 12, 2023
Brand new in the shops: It's LOGO – Best of the Royals!
We did food and drink… we did sport and leisure… we did a version for quizzy kids – so what was next for the LOGO Board Game fun-fact question setters?
Well the clue's in the title of the post, of course – it's the Best of the Royals, packed with over two hundred trivia teasers about probably the most famous family in the world (and all sorts of other related stuff!)
This being LOGO, you won't need to know who was the first child of the monarch who succeeded Henry III in the year 1272 (But – since you ask – it was Katherine, eldest daughter of Edward I. He had around sixteen kids in all, the old so-and-so.)
But you'll be at a distinct advantage if your team can work out which Royal shares their name with a legendary Manchester United manager? Or the historical TV series that Elizabeth II loved picking out mistakes in? Or the sports event for wounded, injured or sick service members that was launched by Prince Harry?
It's a team game and – naturally – you keep score by adding a piece to your exclusive crown-jewels-themed jigsaw each time you answer correctly!
We'll write a bit more about this game in due course, but for now, you'll find it arriving in stores and on Amazon as we speak! Perfect for your Royal-themed Coronation party!