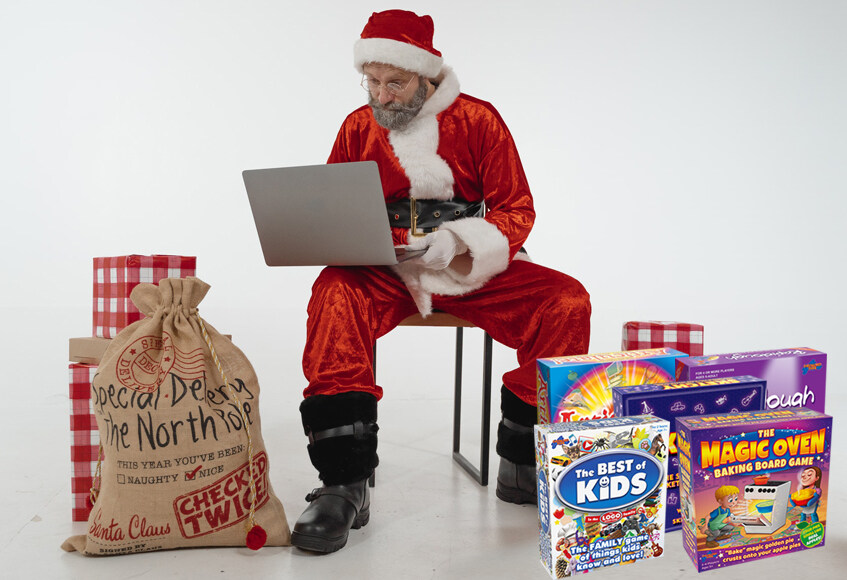 November 2, 2021
Gift Guide: Kids' Board Games… that the whole family will love!
It's that time again: welcome to our 2021 childrens' gift guide!
As ever, we're writing about high quality board games that'll stand the test of time. Easy-to-play, well-designed, funny… and engaging for those with even the shortest of attention spans!
Our theme this year is getting the rest of the family involved! So, we've games that allow children to proudly demonstrate their skills and knowledge; to take centre stage at the family gathering; to beat the grown-ups fair-and-square… or just to show off a tiny bit at Christmas!
You'll find all of these in good toy and game retailers, at Argos and in all the usual online places. We'll start off with…
>> Sketchy
A super-funny guessing game; this one is based around a chunky, two-sided, beautifully simple concept. Work your way down the topic card and see how many of your scribbles your team-mates can solve against the clock.
The Sketchy screen is held up for all to see, meaning that EVERYBODY (even non-players) can join in the laughter! Sketchy is great in a big family group, and although it's a team game you might simply decide to let the youngsters demonstrate their drawing skills whilst the grown-ups struggle with the guessing!
This very visual game works extremely well over Zoom etc, to allow absent friends or family members to join in the fun.
Topics are simple and universal – big laughs for children and adults alike.
Guide age: 8 years and above. Click here to see it at Argos.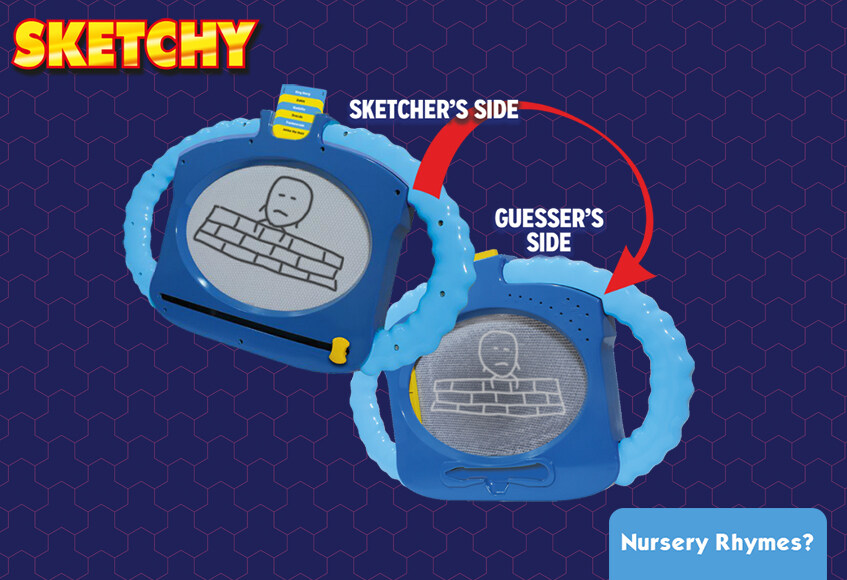 >> LOGO – The Best of Kids
New for 2021, this one was flying off the shelves almost as soon as it arrived in the autumn. The Best of Kids is a rarity: a proper, grown-up quality, non-childish board game… for children!
Essentially it takes one of Britain's perennially best-selling trivia games, but packs it with over a thousand questions for the primary-school-age range. It's a team game that's designed to be a great all-round family experience – allowing Grandma and Uncle Pete to be AMAZED at their enthusiastic young team-mates' knowledge!
Guide age is given as 7 years and above; reviews have suggested that younger children who are good at general knowledge could easily be included in this game. Click here to see it at Argos.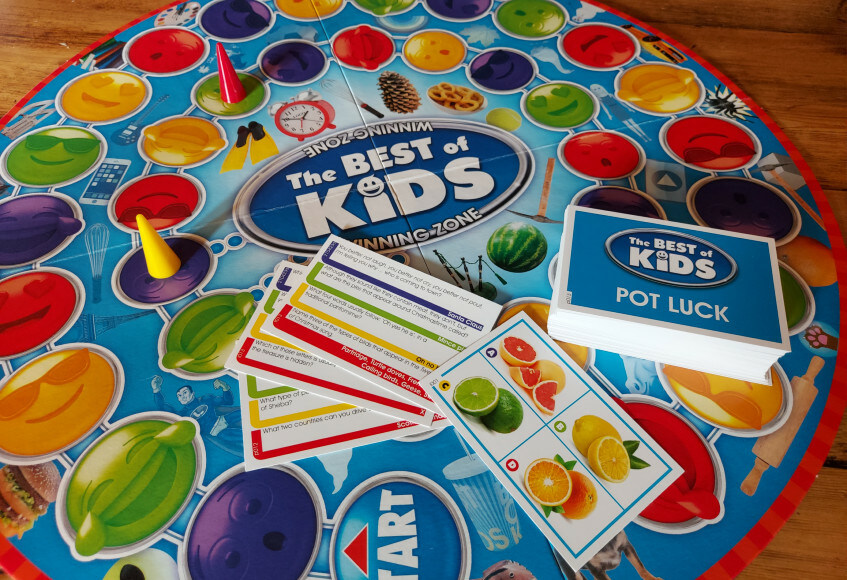 >> Articulate for Kids & Articulate
A very special kids' version of the classic 'describing' board game that can be played standalone or seamlessly integrated with the original game. So, youngsters can play with older siblings… and all can play with the older generation.
The original 'Articulate' has long proved itself brilliant fun for those harder-to-engage teens – and sets often find themselves spirited away from the family home when the nest is finally flown!
Hundreds of five-star reviews over on Amazon tell their own story – we'll point you towards these!
Guide age: 6-12 years, or older if combined with the classic game. Find them both - and a Christmas special! - here at Argos.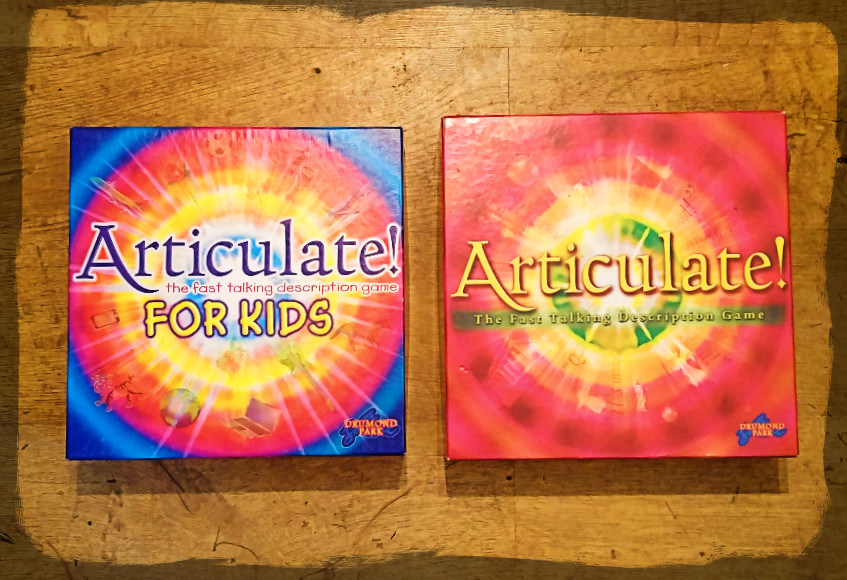 >> The Magic Oven Baking Game
Here's one for the younger children – especially those who like to help out around the kitchen!
Games with a central 'gadget' unit are ever-popular, especially if they bring an element of surprise and wonder. Here, players collect their pie base and filling, slide it into the oven and… ker-ching!!! Out pops a golden apple pie!
It's a real talking point, and one likely to be demonstrated again and again by the delighted young chef. Basically, it's all the fun of *real* baking, but with far less tidying up afterwards! No batteries are required.
Guide age: 5 years and above. Find it at Smyths by clicking here.
>> Rapidough
The dough-modelling guessing game is the epitome of classic good-time family fun – simply start the timer and model what's on the card for your team-mates to guess!
Kids love Rapidough because it's one of those rare games where they can take on the adults on a level playing field. In fact, they're often better at it! And there's nothing funnier for them than seeing Mum's or Auntie's attempts to frantically turn out a dough model of a chicken!
Guide age: 8 years and above. Find it here at Smyths.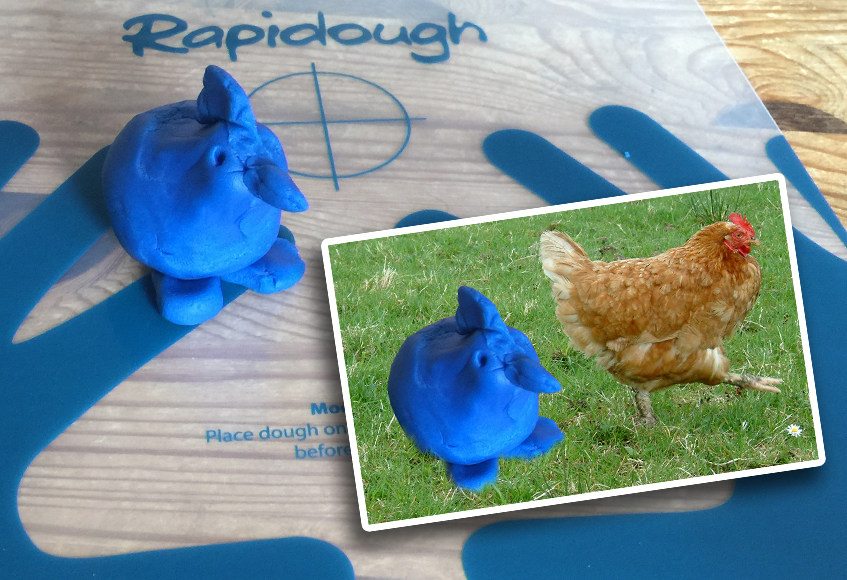 Travelling to a store? In the current environment, we do suggest checking stock levels online (or making a phone call) before setting off. Your local independent toy store will *always* appreciate pre-orders!