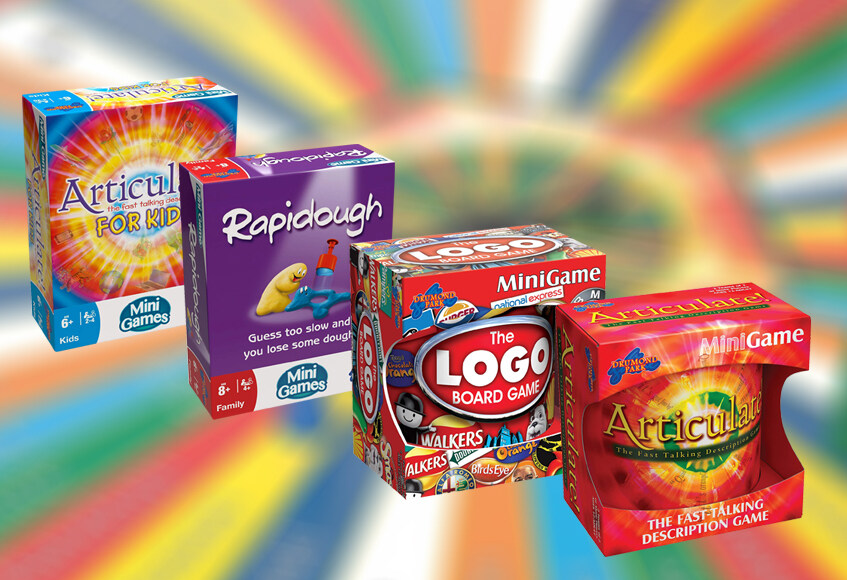 November 18, 2020
Stocking Fillers and Secret Santas: Christmas Specials and Minigames!
A decent board game for under a tenner? Oh yes please… it's the budget-friendly mini-range of mini-games!
We've been proud to release ickle versions of some of the UK's most popular games over the years. People wanted travel versions, or smaller sets on a budget. And, of course, people are always after fun stocking-fillers, or something to wrap up Secret-Santa-style for Brian in Accounts.
Producing quality games for this sort of price can be a little challenging, but it's important to note: these are lovingly scaled-down versions of the originals.
They come with alternative scoring systems to replace a massive board, and a smaller selection of question/topic cards. But these are the original, carefully-thought-through cards – not some el cheapo content we've knocked out on the back of the proverbial fag packet. As with everything we make… we want it to last past Boxing Day!
You'll find the mini games in the usual stores – and in some of the unusual ones. And, of course, online here:
There are also three brilliant Christmas-specific games available, if your stocking-filler criteria will allow you to sneak just over the ten pounds mark.
Articulate Christmas is just that – a festive version of the perennial classic Articulate. As we write, it's selling fast (and completely out of stock in some places), so you might have to be quick.
LOGO Best of Christmas was last year's massive hit, somewhat flummoxing our carefully-laid marketing plans by selling out by October. It's back on the shelves for 2020, however – go grab one!
And Best of Christmas (Not for Kids) is an additional box of silliness. Not an 'adult' game per se – but with the questions that we sensibly left out of the family version. Mistletoe Exploits. Booze. Juvenile double entendres about Dick Whittington and his cat. Nothing appalling; nothing gratuitously offensive… just a game best left until the little ones have gone to bed.
Enjoy!