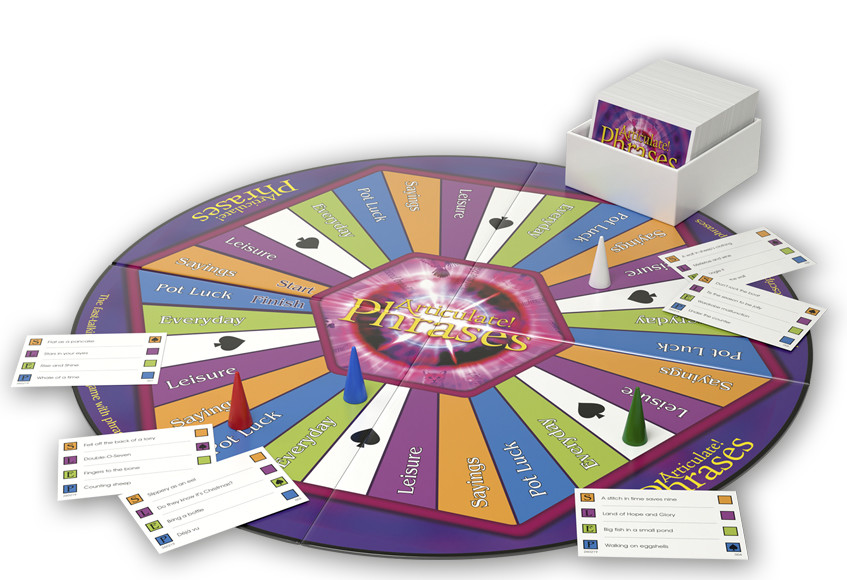 May 28, 2019
Momentous, Stupendous News for 'Articulate' Lovers!!!
It's almost here!
A press-releasy type word from the Articulate Junior Social Media Executive...
(*starts timer*)
It's... it's... it's a new game! It's a new game from Drumond Park!!! It's like... well it's like Ar... I mean, it's exactly like the fast talking description game that literally millions of people know and love, but it's also different because it's, well it's like things that people say!
Erm... ummm... ahhh... like, things like - like... like sayings! And... erm... groups of words, but not sentences exactly, but - well, like I TOLD YOU WHAT PEOPLE SAY THIS IS EASY WHY CAN YOU NOT GET THIS??!!!!?? A new fast talking description game, but it sounds like 'graz -' no, OK OK I know I can't do 'sounds like.'
A game! A game! It will be out this year, very soon, very soon! OH COME ON PLEASE YOU MUST BE ABLE TO... like the most popular game from Drumond Park and the best and funniest game in the world but taking it to another level so it's not just single words, but collections of words, and it's only just being announced, in fact this is probably the very first public announcement of it, and the name of the game is... is...
(*timer ends*)
That's it. I am never being on your team ever again.
- - -
(Blog Editor's note: Summer 2019. More details here soon.)
(Blog Editor's note pt.2: Please write your press releases *normally* in future.)