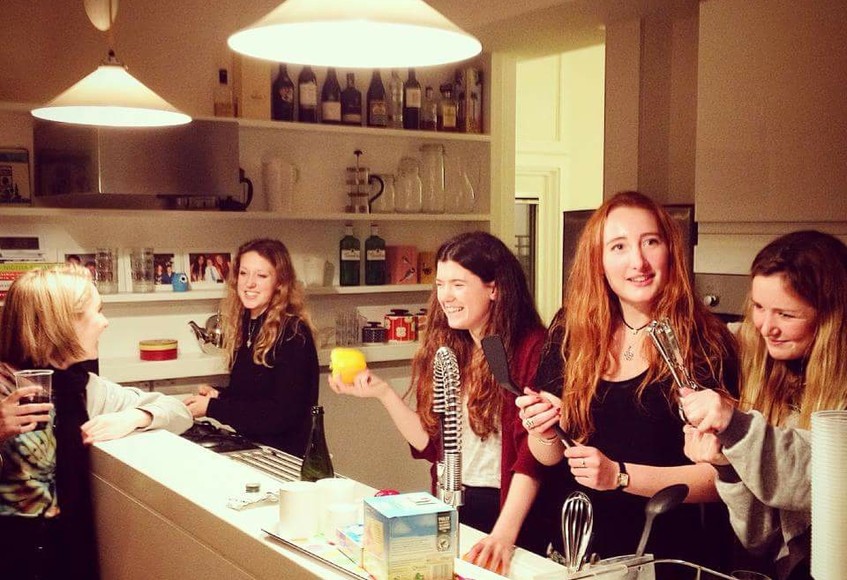 Connie & friends hit the kitchen
October 19, 2015
Things we love: Emily's Recipes and Reviews
Recipies from 'Jamie's 15 Minute Meals' have been known to take me over an hour and, when living on my own for four months, I survived almost exclusively on cheese omeletes (writes Connie, here on the blog team). While some cooking failures have been less disastrous than others – misreading 60ml of red wine as 600ml when making the sauce for 'Jamie's Chicken Cacciatore' should really have been considered a happy accident – I feel that it is time that I improve. Ultimately I aim to reienvent myself as the perfect chef but at the moment I'm more concerned the survival of my dinner guests.
Entering second year at uni brings the freedom of a house, as opposed to Halls, but with that freedom comes the expectation, and frankly the social responsibility, to host some cracking dinner parties. While some of my housemates remain convinced that microwave pizza will never get old, I have chosen to tackle my culinary ineptness like a sophisticated adult woman; after extensively googling "cooking tips for bad cooks" I came across 'Emily's recipies and reviews'.
Although her meals are more complex than I would usually attempt, Emily's detailed instructions include photos of each stage of preparation, which make her recipies particularly easy to follow. She guides you through each of her many recipies like a magical fairy-godmother-chef; essentially, her blog is perfect if you want to host a brilliant night-in but you do not actually possess the cooking skills to do so.
I also feel an affinity to her because she claimed to use "probably a bit more than just a splash of red wine" in her chorizo, chicken and chickpea casserole.
Enjoy.
Emily's site is at www.recipesandreviews.co.uk; many thanks to her for allowing us to use her photographs.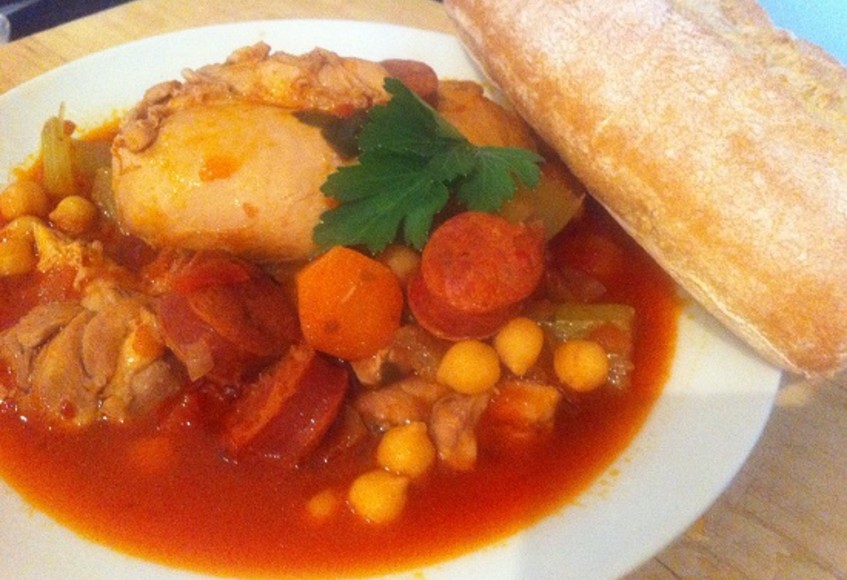 With luck, your casserole should look a bit like this.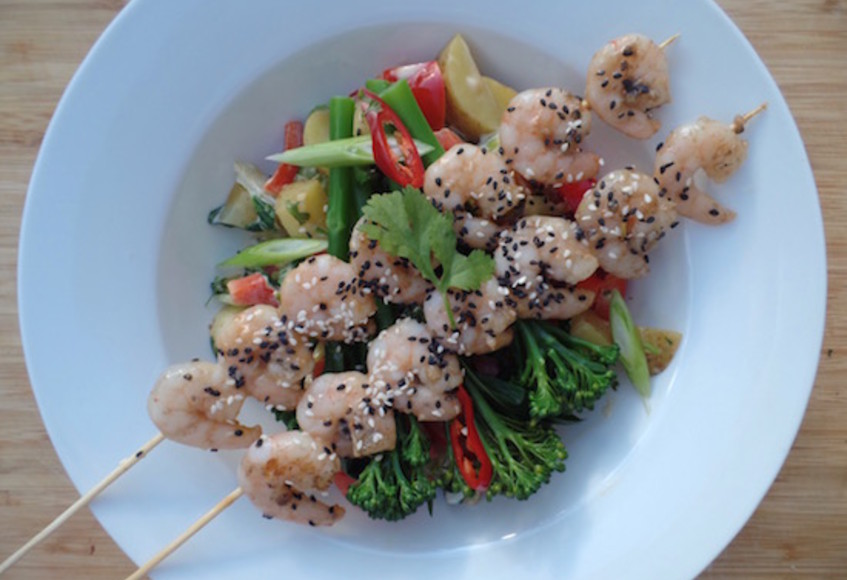 Great party food: Emily's sesame king prawn skewers.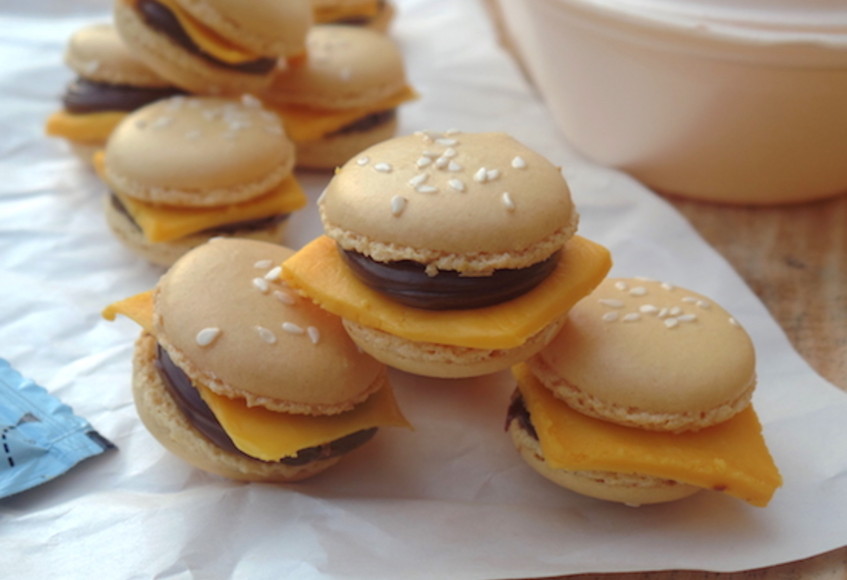 Emily's cheeseburger macarons - big 'wow!' in the office for these.