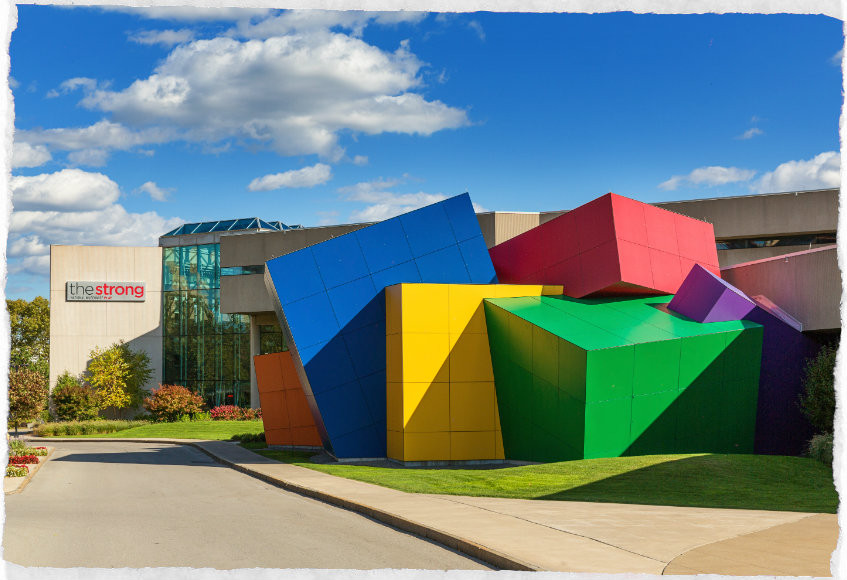 The Museum of Play
Images on this page are courtesy of The Strong, Rochester, New York
May 5, 2016
Is this the best museum in the world for your kids?
Sometimes we find it difficult to get across just how much hard work it is, toiling away here at Britain's best games manufacturer.
Take last month, for instance. We had to trek all the way to the United States, to visit the Museum of Play – America's largest museum, collection and interactive exhibition of All That Is Fun. It was a tough job, but… heck.
And it blew our minds.
So if you're taking your kids across the pond any time soon, take a little drive (or a connecting flight) to Rochester, in upstate New York. Here are five reasons to take the trip…
1. It's packed with fun stuff. I mean, really packed.
Sprawling toy car tracks! Working dumper trucks and construction gear! Walls of oversized bricks and blocks! Levers to pull, buttons to press, things to climb on, fantasy areas to explore and role-play. There really is a hell of a lot to do…
2. It has an entire 'superhero' room, for all your Superspiderman needs.
A multitude of exhibits from the golden age of comic books to the present day will assist you in teaching your kids the difference between Good and Evil. Which may come in useful for the plane journey home.
3. It has its own supermarket. For kids.
We've seen 'play shops' before, but nothing on this scale. Trolleys, tills (with working conveyor belts and scanners; they even print receipts), a butchery, a fishmonger – and yes – a sushi counter. Our kids spent a good hour pottering around in here, whilst we got our revenge for years of fraught shopping trips by moaning 'can we go now?'
4. It's not the corporate venus fly-trap that it could so easily be.
Look, we're a games company; we do marketing. But we hate the bombardment type approach, and as parents we all like to avoid places that we sense are overly commercial. Clearly the big US toy manufacturers have products and exhibits here, but there's a notable lack of the sort of branding and brainwashing that makes your teeth grate. You don't even have to exit through the gift shop.
5. It's surely the coolest children's library in the world.
Shelves of books are dotted throughout the complex. It took us a while to twig – amidst all the toys and games and exhibits and climb-ons, there's a whole public library going on – it's part of the state's library system. Ideal for a little quiet time on a beanbag before you move on to the butterfly garden.
Thanks to the team at the Museum of Play for their hospitality; if this has whetted your appetite then we encourage you to get those tickets...
Oh. By the way. There are exciting things for grown-ups as well. So as a follow up article we'll be writing something like: 'Is this the best museum in the world for your BIG KIDS?!?'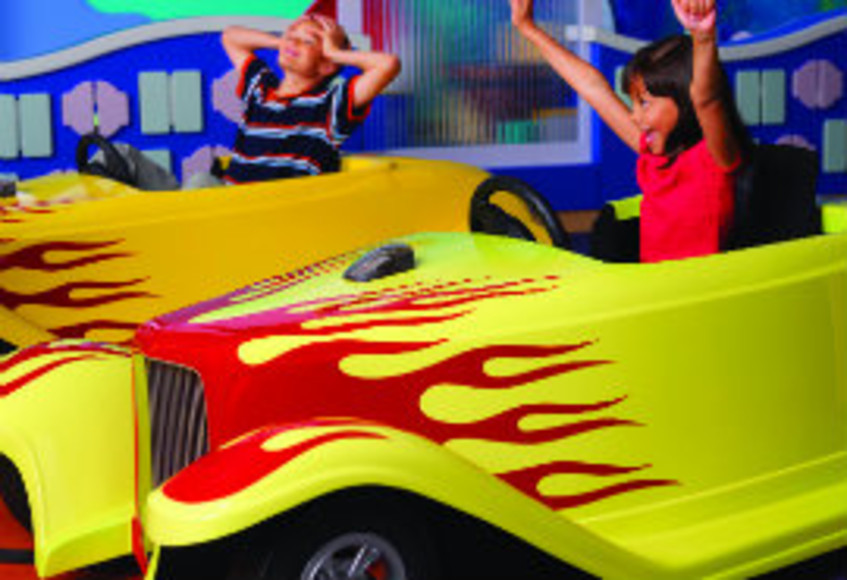 Just a couple of little toy cars...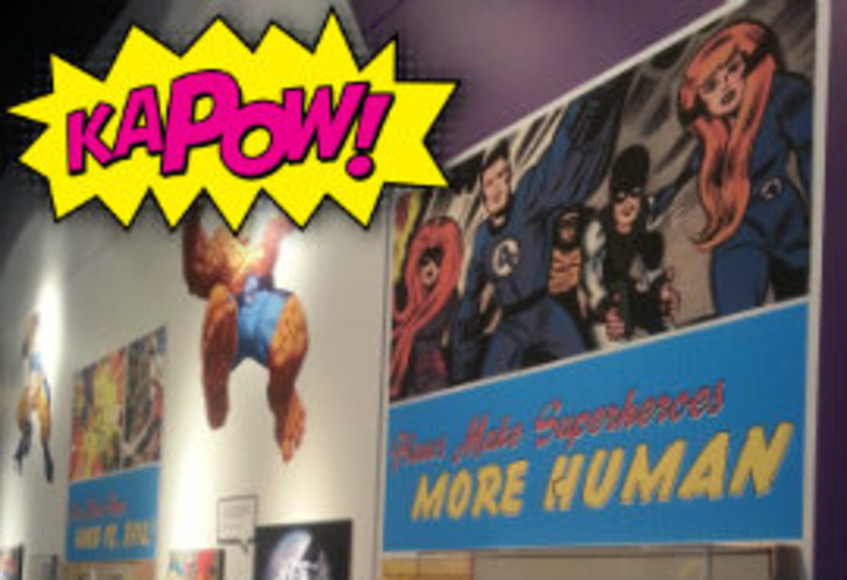 Entrance to the superhero gallery!!!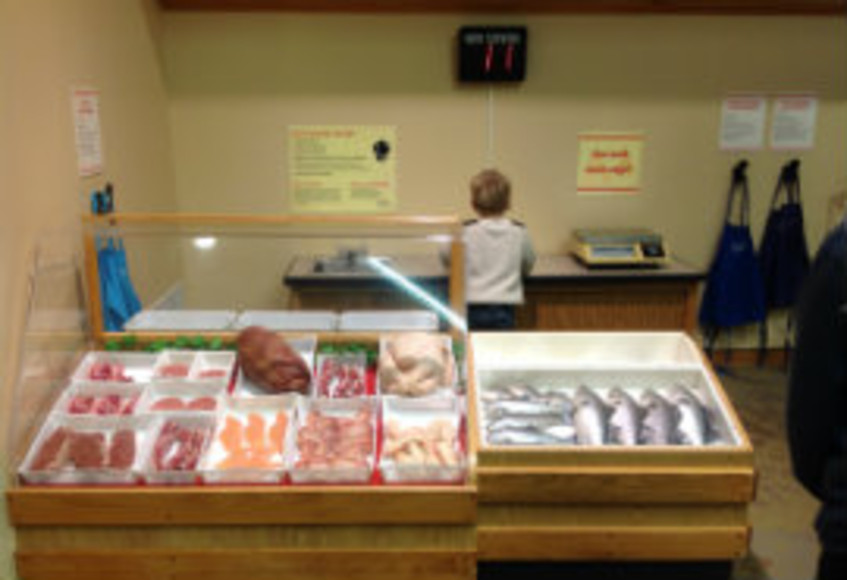 A trainee fishmonger at work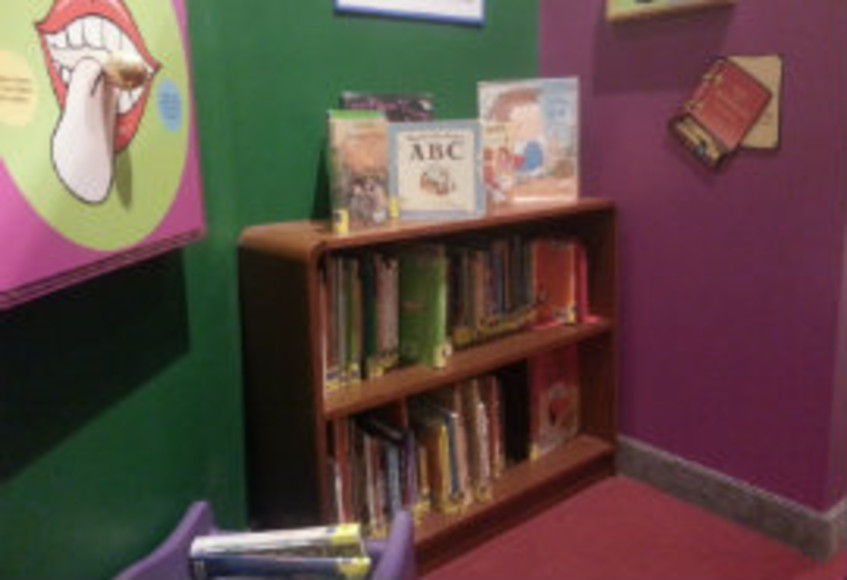 Bookshelves dotted around everywhere...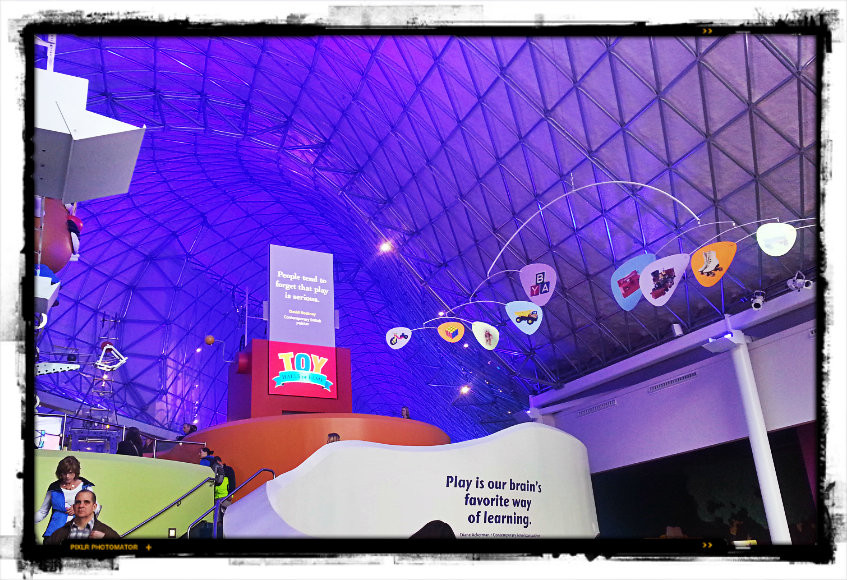 Just an overall awesome place...