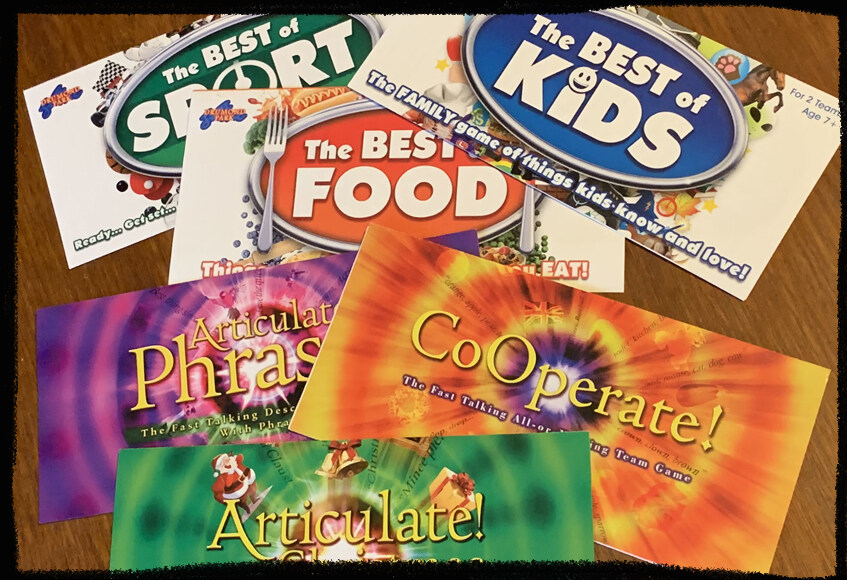 December 7, 2022
Charity Shops & Nonprofits: a message regarding pre-loved Drumond Park games
If you take donations of second-hand board games to sell in your charity shop, then you'll be well-versed in the perennial issue of missing instructions. They're always the first thing to get torn, lost under the sofa, spilt upon, or eaten by the dog.
We keep archives of rules/instructions for all Drumond Park games past and present here on our website and - given the circumstances faced by so many UK households this winter - we wanted to make clear that charity shops are welcome to use this resource.
Download and print any of these with our blessing. Then include them with the game box when it goes on your shelves - and help a pre-loved game gain a fresh lease of life with a new family this Christmas.
The same applies if you're running a similar non-profit, social or community resource - such as a Christmas fair at your school, or if you've sourced some games for a community warm bank.
(For the avoidance of any doubt, we need to stress that we're talking to non-commercial enterprises here, and that the copyright situation regarding all our game materials remains unchanged.)
Talk to us on social media with any questions (Facebook, Insta or Twitter) – and we wish you all the very best for Christmas.
The team at Drumond Park.