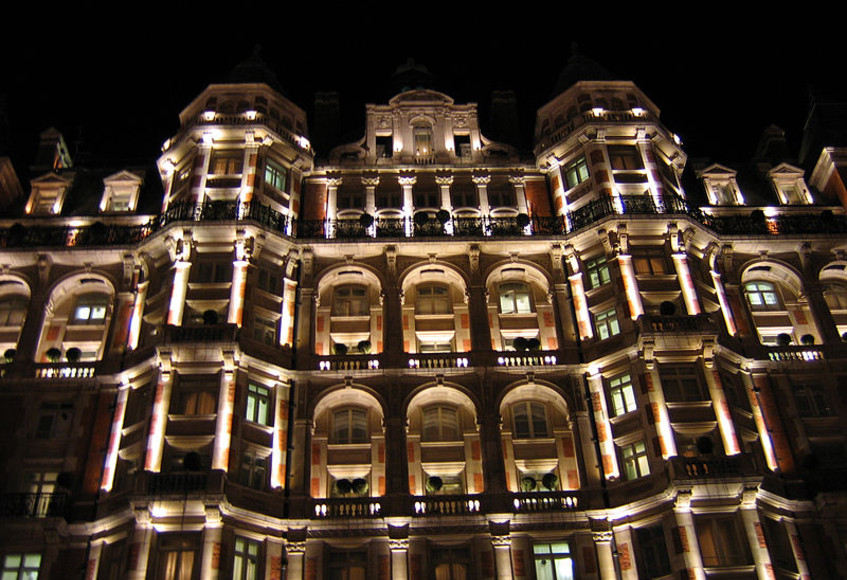 The Mandarin Oriental: fit for Billionaires
Photo credit: http://www.cgpgrey.com [CC BY 2.0 (http://creativecommons.org/licenses/by/2.0)], via Wikimedia Commons
September 24, 2015
Best holiday destinations for a games night #2
Earlier in September we established that the portability and general robustness of LOGO Grab would make it the best game to take camping.
But, dear games enthusiasts, what of those other board games you know and love? And how can we help those people averse to nights huddled in a sleeping bag listening to the sounds of downpour upon canvas? Fear not – for we cater for all tastes here at the Not-so-quiet night in blog. So continuing in this 'where to take your games' vein, here is:
The Best holiday destination for a games night #2: LOGO Billionaire.
Perfect in every way for Billionaire enthusiasts, the Mandarin Oriental in London's Knightsbridge is said to be Britain's most expensive hotel suite – at £18,000 per night. We use the phrase 'is said,' because we're relying on the Daily Mail for this information; the Telegraph names fellow London destination The Lanesborough in top spot - and the hotels concerned divulge rates for their premium suites solely on a P.O.A. basis to credible V.I.P.s. Not us.
(Note to Drumond Park Finance Director – AGAIN can I chase my application for expenses for this piece? First-hand research is vital for articles such as this.)
For your £18,000, you get a nice bed for the night, a spacious balcony on which to set up the board and look down upon Hyde Park – oh, and a personal butler to move the pieces around for you and your friends. The hotel's website also mentions free wi-fi and, for that money, we'd hope they'd throw in tea and coffee making facilities and a couple of those little packets of shortbread.
Should you take up our recommendation and book in, please let us know how you got on, perhaps taking some nice photographs of your game in situ. Whilst we monitor our inbox to await the flood, we'll be pondering some other cracking destinations for a games night away from home - perhaps at more of the 'mid price' range...