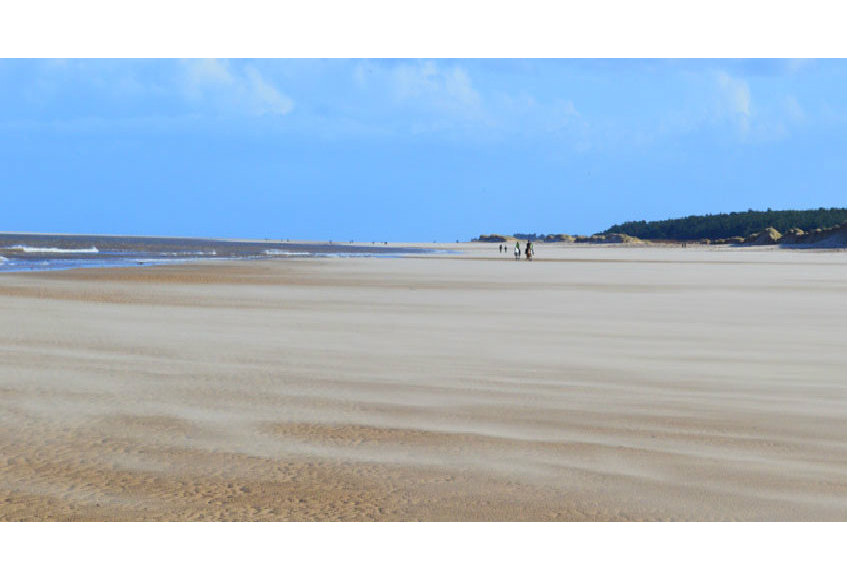 Brancaster beach
All images courtesy of Norfolk Hideaways
November 19, 2015
Best holiday destinations for a games break #4
The best place to play... Best of British
So this is turning into a bit of a quest for us.
To recap, after mulling over the best game to take on our camping holiday, we started a virtual tour to take us to the top holiday getaways in Britain for board game enthusiasts.
This led us on to the most expensive hotel suite in Britain (LOGO Billionaire) and a holiday let with a great cinema room (Best of TV & Movies). So, with Best of British on our minds – where next?
One man who epitomised the spirit of Best of British was David Croft. If you can't quite place the name, picture the credit sequences from the golden age of British sit-com. With regular collaborators Jimmy Perry and Jeremy Lloyd, Croft was behind an astonishing string of hits: Dad's Army, Are You Being Served?, Hi-di-Hi!, 'Allo 'Allo to name but four.
David Croft passed away in 2011, but you can rent his cosy-beyond-belief cottage on the North Norfolk coast and settle down for the evening in the living room where he'd compose his scripts for Arthur Lowe, John Le Mesurier, Clive Dunn et al. And could there be a more appropriate venue to play Best of British than the place in which Dad's Army was written?!?
It's a snuggledy two-bedroomed retreat, but for a bit of extra space there's miles upon miles of golden-sanded North Norfolk beach just outside the garden gate - and, as the main image shows, it's not exactly packed. (If you want to play your board games with a bigger group, then the same holiday letting company will rent you Admiral Nelson's old place in nearby Burnham Thorpe – they appear to have a 'Best of British' theme thing going on over there.)
We'll leave you to set up your board in front of the open fire; settle down on the antique furniture; even have a go at composing a few Home Guard-themed one-liners at that desk. In the meantime, we'll put 3 Sawpit Cottages on our list of 'best holiday destination for a not-so-quiet night in' and scout round for the next stop on our tour.
3 Sawpit Cottages is rented out by Norfolk Hideaways on 01485 211022.
Other articles in this series:
Best game to take camping (LOGO Grab)
Best holiday destination (LOGO Billionaire)
Best holiday destination (LOGO Best of TV & Movies)