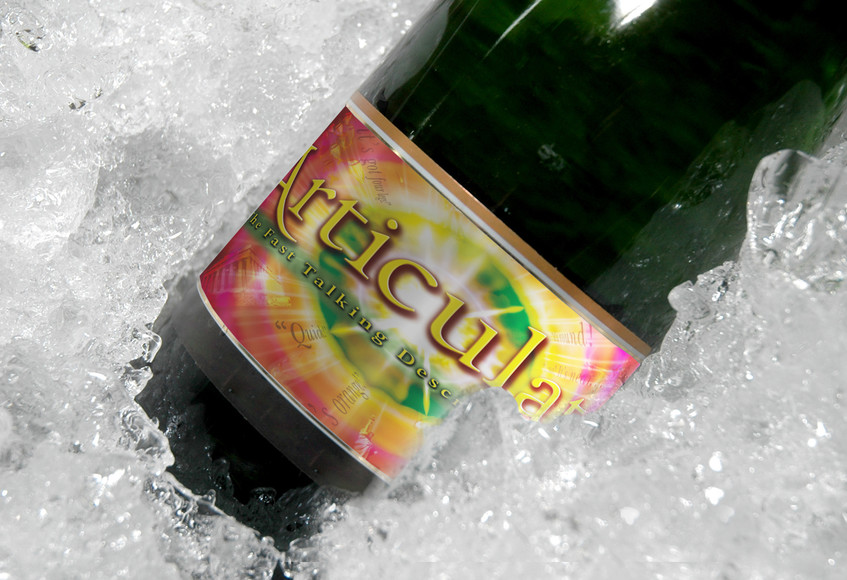 Champagne on ice...
January 12, 2018
The #Articulate Tweet Hall of Fame
It's been a massively Articulatey Christmas and New Year once more.
With the game right up there in the top-seller charts once more, and 'Articulate' trending on Christmas Day, we've had bags of your social media stuff to chortle about in the office.
So THANK YOU for sharing your shameful definitions, famous victories, family bust-ups, family reconciliations, photographs of 'Articulate' sets set proudly amidst the carnage of early-morning New Year's Day, WTF moments and everything else to do with the game!
(If you haven't yet then don't be shy. Use the hashtag #articulate and we'll find it...)
To mop up after Christmas, we sat down in the 'Articulate' office and picked our top four tweets from the period, all of which demonstrate one or more aspect of what makes a 'memorable' session with the game.
So, without further ado...
In fourth place we chose THE AARDVARK. Just because it was so, so, incomprehensibly... wrong.
"Ok it has a mane, it roars and is in the cat family" "...AN AARDVARK." no Hun. @willrimmington #articulate

— Ell (@ellzooo) December 27, 2017
Next comes leading tudor monarch, serial executioner and church reformer HARRY HILL. We can understand the confusion.
Classic #articulate silly response 'was a king, killed all his wives' Answer: @HarryHill 🤣🤣🤣🤣
Correct answer: Henry VIII

— Laura (@LReay89) December 25, 2017
In at number two, the team appreciated the simple elegance of this one. We see a lot of bizarre animal descriptions. But 'tall sheep' - that's genius.
"Tall Sheep" - llamas, obviously. #articulate

— Jessica Read (@jessicavsjess) December 27, 2017
Our favourite caused a few stern eyebrows in the team, making use of an illegal 'begins with' tactic. But we're not here to referee. Let's just applaud the beauty of this one. Hats off to 'Slip Slops'!
Playing #Articulate
Son: What you wear on the beach.
Nan: Flip Flops
Son: Begins with S.
Nan: Slip Slops#wtf

— Mark Life (@1968bonner) December 25, 2017