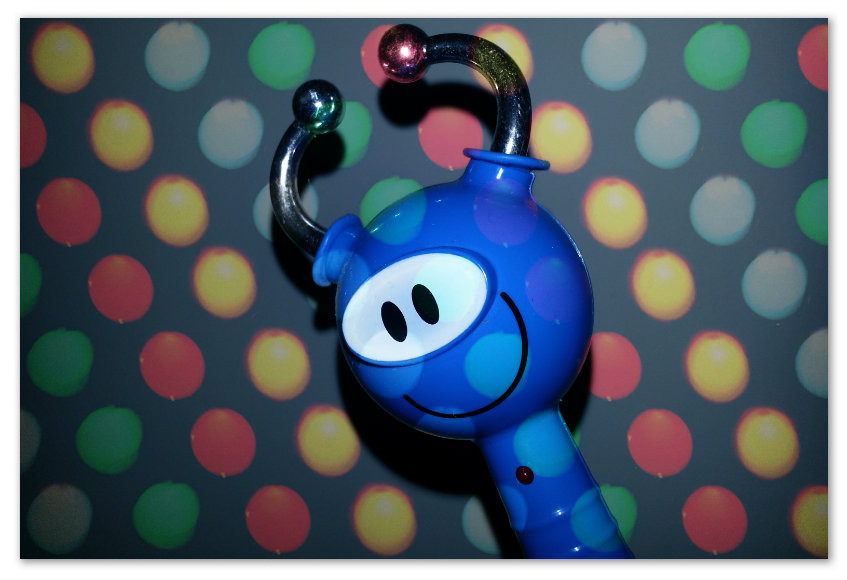 'Mr. Kazoo', as he's known in our house.
March 17, 2016
Bubbles! Kazoos! What's not to like?
The Bubble Buster Kazoo Game
Family visit alert!!! An occasional series to solve your 'Help! How will we entertain them?!?' emergencies.
This one's suitable for: ages 4 and above. And it's for 1-2 players.
Take one thing that all kids love: bubbles. Take another thing that all kids love: a kazoo-type thing that goes 'bing'. Put them together and you have The Bubble Buster Kazoo Game, which might just be the one to buy you some grown-up time whilst the little ones get on with it…
Sharp-eyed aunties/uncles/godparents/distant relatives will have already noticed one thing: the '1-2 players' tag. Yes, TBBKG (as we call it in the office) is perfectly good for entertaining a lone child visitor; as per most youngsters' games, it will benefit from an initial demonstration, but will require negligible adult input or organisation after that.
Unless, of course, you enjoy running around like a loon, bursting bubbles whilst blowing on a 'bing'ing kazoo. To be fair, in the Drumond Park offices we do very little else.
TBBKG is one of our most keenly-priced products – the RRP comes in at under ten pounds – and you can use your own bubble mix when the original stock needs replenishing. So, all in all, we reckon an ideal one to have stashed away in the games cupboard just in case…
Other family visit emergency solutions.