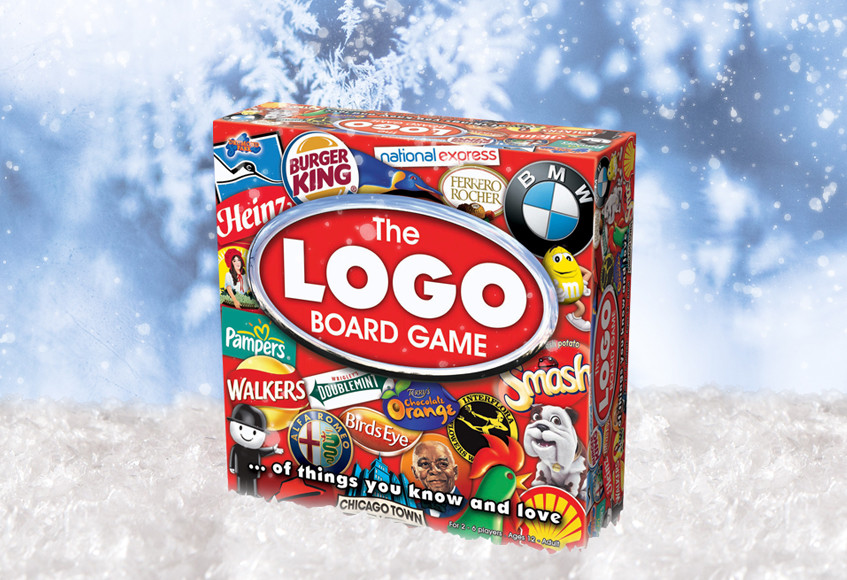 December 11, 2018
LOGO - in their own words!
The LOGO board game. It's an absolute top-seller especially over Christmas; versions are licensed worldwide; it crops up again and again on social media timelines… what IS it that makes this game so special?
It's 'the game of things you know and love' – but what does that actually mean? Why does it make such a connection with families across the UK – north to south, east to west, young and old…?
Fortunately, we have hundreds upon hundreds of five-star reviews to guide us. So let's unpick those and ask: why HAS Logo become such a board game classic?
1) It's simple – but it isn't!
"What made us laugh so much was how we found that our minds played tricks on us and we couldn't actually name some very easy brands, even though they looked very familiar…"
2) It's not just about the latest fads…
"Wonderful game… wonderful fun and very funny. It also helps the younger generation to know a little of our history…"
(That's nothing to do with the Battle of Hastings; this reviewer was talking about (*checks notes*) - kola kubes!)
3) But it's about what we all grew up with!
"…it also sparked some happy childhood memories, rekindled some 'which was best' feuds - and even got us singing some of the old theme tunes..."
"…the memories of older products are a good laugh, especially when you start singing the old adverts for them!"
(Editorial note: singing is not compulsory. But you'll find that it's a game that prompts all sorts of entertaining discussion...)
4) And it really is a game for all the family…
"Our 11 and 13 year olds love joining in and there are plenty of questions that are within their knowledge…"
"…everyone could answer the questions, from aged 11 up to 70!"
5) Logo's a great leveller!
"…great hit with everyone, you don't have to be clever…"
And above all, it STRIKES A CHORD!
"It really gets you thinking about the things you see everyday."
So don't just take our word for it that LOGO's a great game for family Christmases! Browse through all those five-star reviews here...