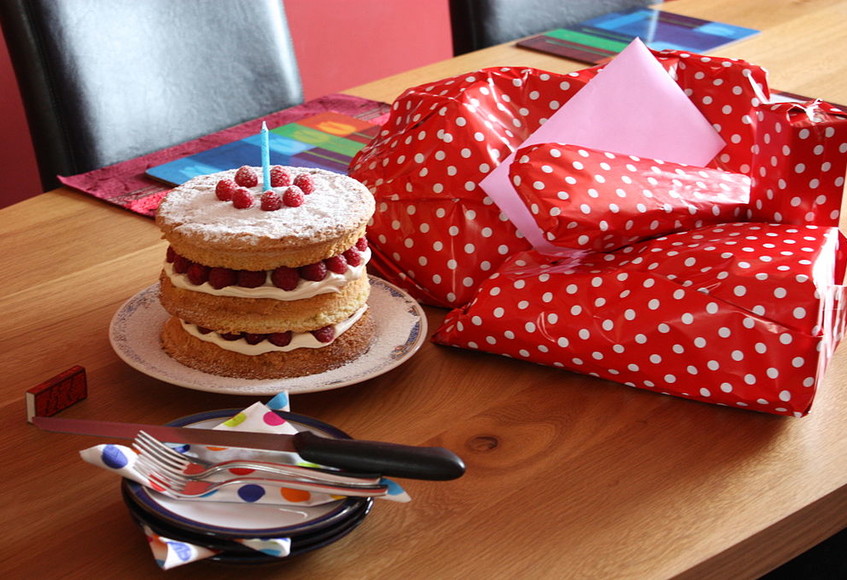 Picture credit: By Ardfern (Own work) [CC BY-SA 3.0 (http://creativecommons.org/licenses/by-sa/3.0) or GFDL (http://www.gnu.org/copyleft/fdl.html)], via Wikimedia Commons
September 2, 2016
The Blog's First Birthday!!!
We're one year old!!! Hooray!!!
The not-so-quiet night in blog would be very inappropriately named if we didn't have some sort of birthday celebration.
So in lieu of going down to the virtual pub, here are the top five most popular articles we've published in the past year. (*Puts on 'Top of the Pops' music; adopts Smashey and Nicey-type voice*)
5 – David Croft's Dad's Army holiday cottage
Trying to find a suitable place to take the 'Best of British' board game, we alighted upon the little retreat where the classic sitcom was written. And what could possibly be more Best of British than that?
4 – Our alternative 'Articulate' Cards
Prompted by a real-life social dilemma at one of our own games evenings…
3 – We wrote about Melanie's son, who loves the LOGO board game.
We were dead chuffed to discover this story, and so pleased that you liked it also.
2 – Our third 'Best Games Break Holiday Destination' piece: the holiday let with the great cinema room.
We searched for the best place to take LOGO's 'Best of TV and Movies.' And we stumbled across the perfect place: this dream seaside holiday home, with a cinema room to die for. You lot clearly fancied it, also…
1 – The Match of the Day Goal of the Month Music
Again from 'The Best of TV and Movies' – this time the answer on a topic card. That goal of the month music clearly strikes a national chord. And here we are, trying to convince you to switch off the telly and play board games instead…