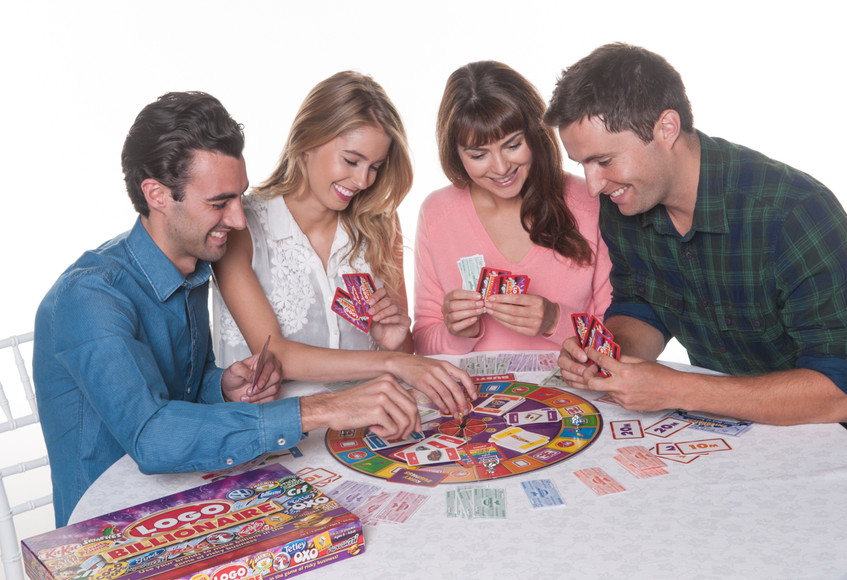 Logo Billionaire
August 23, 2015
Competition time - it's a LOGO giveaway...
What do you win? LOGO Billionaire and LOGO Grab
When do you win them? NOW!!! (Or any time up 'til September 30, 2015)
Ok! To celebrate the fact that we've now been let loose with our own blog, we have three pairs of games to give away.
Which ones? Well, there's LOGO Billionaire, in which we introduced the concept of high-tension big-brand trading into our LOGO family of games, and found ourselves with a smash hit on our hands; a huge Christmas seller; shedloads of toy industry awards and the like. And the making-loads-of-waves-just-a-few-months-into-its-young-life LOGO Grab, which sort of turns everything LOGO-related on its head. (No board! Numerous dice! Everybody plays at once!) The phrase we keep returning to again and again is 'ultra-competitive.' Spend a couple of minutes with it and you'll realise why.
You can find out a bit more about them on their product pages – just click on the relevant image.
What do you need to do? Well, you'll need a Twitter account but aside from that it's painfully simple. You just need to send a single Tweet about the giveaway via the Rafflecopter giveaway thingummy doo-dah widget below.
So login and follow the instructions; we'll be picking three winners utterly at random at the end of September. Good luck!
***
This competition's now closed - you'll have to ask Santa for your LOGO Billionaire!!! :(