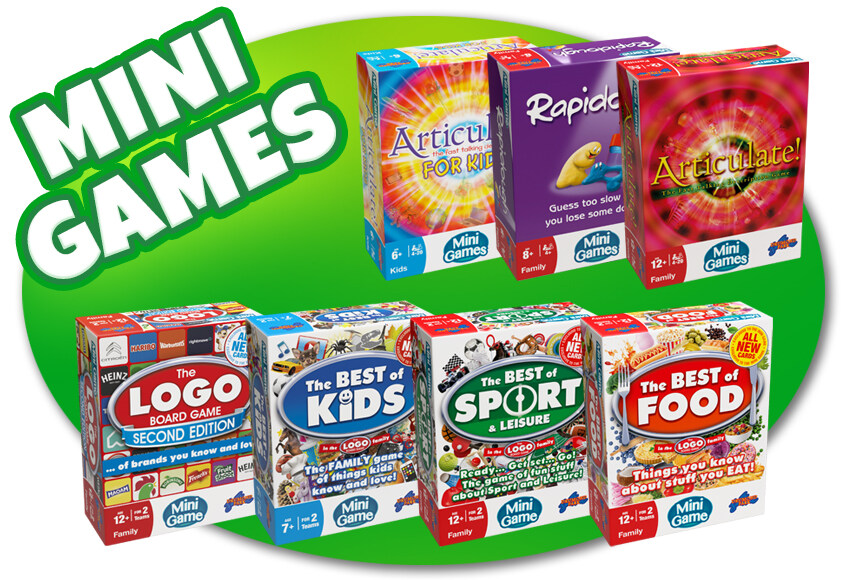 June 8, 2023
It's the Brand New Updated Mini Games Range!
A decent board game for under a tenner? Oh yes please… it's the budget-friendly mini-range of mini-games!
We've been proud to release ickle versions of some of the UK's most popular games over the years.
People wanted travel versions, or smaller sets on a budget. And, of course, people are always after fun stocking-fillers, or something to wrap up Secret-Santa-style for Brian in Accounts.
Producing quality games for this sort of price can be a little challenging, but it's important to note: these are lovingly scaled-down versions of the originals.
They come with alternative scoring systems to replace a massive board, and a smaller pile of question/topic cards. But the gameplay's exactly the same, and we're still talking dozens of questions/topics that are all totally separate to those you know from the original games.
(Rapidough is the one exception here; of 100 topics in the mini-game, we've retained around sixty of the best from the classic original.)
Treat your family, friends and co-workers, or turn up to that dinner party with something more original than a bottle of Blossom Hill, or a bunch of daffodils from the petrol station.
You'll find the mini games in the usual stores – and in some of the unusual ones. And, of course, online here: