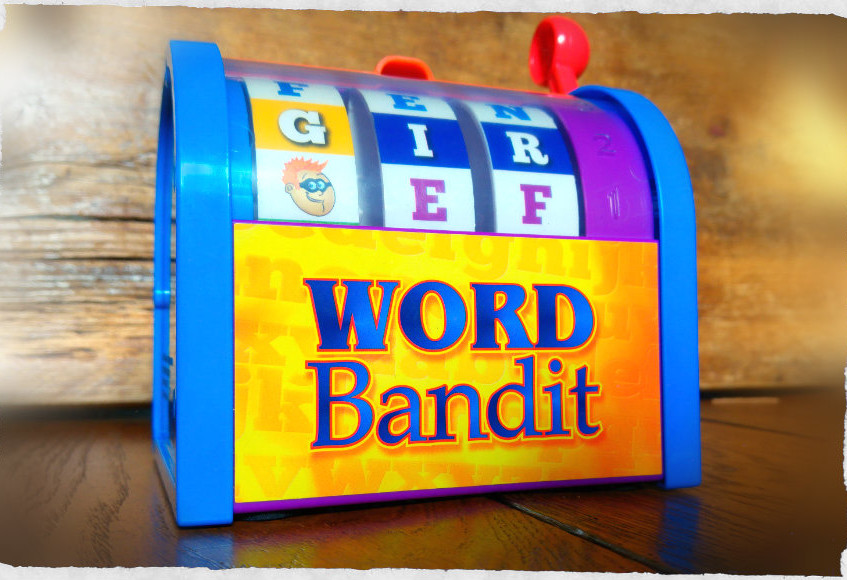 December 3, 2018
Four games for Christmas #3 - Word Bandit
Word Bandit: the kids' game that's great for adults (or vice versa!)
Word Bandit's the most original word game for years…
But is it a kids' game, or is it for grown-ups? The younger ones certainly love the bandit machine itself: a satisfying crank of the lever and - whoosh!!! - the spinning letters resolve in all their colourful glory. Jackpot!
Thing is, older kids and adults find it addictive as well. After all, it's a game as challenging as you can make it! 'Items in the kitchen beginning with…'; 'Famous people with initials…' – this is something that's going to get mum, dad and Uncle Dave into that spirit of competition, also…
You'll find Word Bandit in most toyshops, department stores and online – and it's such a neat bit of engineering that it doesn't even need any of those pesky (and expensive) batteries. So file under 'a true family challenge' – and get a game together after Boxing Day tea!