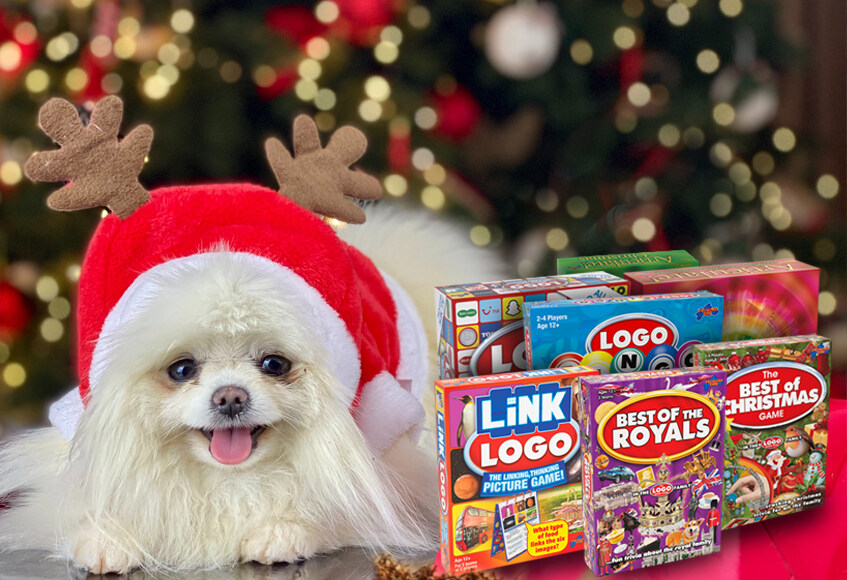 November 7, 2023
Gift guide: board games for (almost) all the family
Sorry, Fluffy - we said 'almost' all the family!
It's time to talk through a selection of the best games to gift for Christmas 2023!
This year, we're keeping things very simple. With so many households' budgets under pressure like never before, we're going to focus on two totally tried-and-tested names.
Both have the proven staying power to reassure that they'll last well beyond Boxing Day. And both have garnered thousands upon thousands of glowing reviews from happy families on Amazon and elsewhere.
As well as the original 'core' games, we'll point you towards themed versions that share the same pedigree of good quality. And even a couple of Christmas specials!
So here are seven brilliant products to consider, that'll be brought out from the games cupboard again and again.
We'll start off with…
>> The (almost) original LOGO Board Game
We'll call it the 'almost' original, because this is the Second Edition - a complete update of the quintessential British family quiz game about the things that are all around us!
The genius of LOGO is that it's not about facts that you swot up on. Rather, it quizzes you about all that random knowledge that people absorb without realising it! From the colours of crisp wrappers, to the ads on our TV's, to the cars in our drives!
The LOGO Board Game's been a regular in the top-ten lists for years, and this second edition gave it a makeover without adding gimmicks or throwing the baby out with the bathwater. With over 1500 questions on the cards, it's sure to get families talking, laughing and reminiscing!
Perfect for: big family occasions.
Click through to see the LOGO Board Game on Amazon.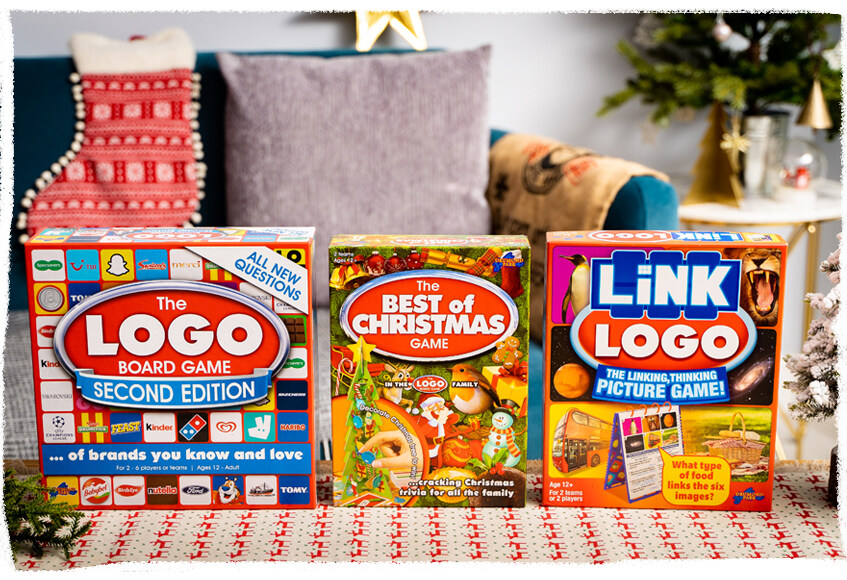 >> LOGO: Best of the Royals
The 'themed' versions of the LOGO Board Game are incredibly popular – and deservedly so! Their secret is to start with a core trivia topic, but to pack the game with funny and fascinating facts to get all the family engaged.
And we do mean all the family - so in true LOGO fashion, you won't need to know who was the first child of the monarch who succeeded Henry III in the year 1272 (But – since you ask – it was Katherine, eldest daughter of Edward I. He had around sixteen kids in all, the old so-and-so.)
But you'll be at a distinct advantage if your team can work out which Royal shares their name with a legendary Manchester United manager? Or the historical TV series that our late Queen Elizabeth II loved picking out mistakes in? Or the sports event for wounded, injured or sick service members that was launched by Prince Harry?
Perfect for: popular general knowledge fans.
Available UK-wide - why not collect one at your local Entertainer toy shop?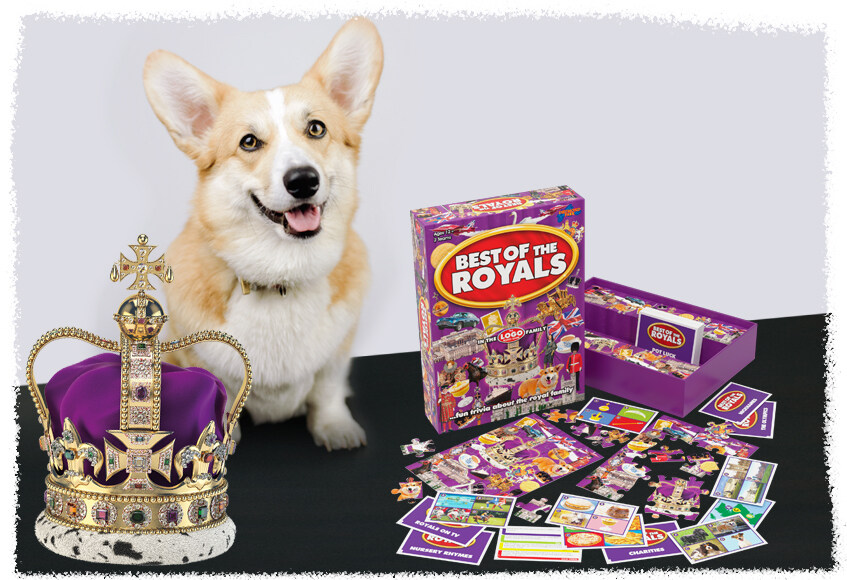 >> Link Logo
Or how about a totally different twist on that LOGO Board Game?
Link Logo doesn't have a board – it stands up on the table, battleships-style, to divide the teams. The style of play might be familiar: questions and answers about all the everyday products and brands we find in the world around us (majoring on the picture questions, which have always been the most popular).
But there's an additional challenge: can you spot the link between the clues?
Perfect for: competitive couples!
A very visual game, that's easy to take out-and-about, Link Logo's available at all good toy stores - or at your local Argos.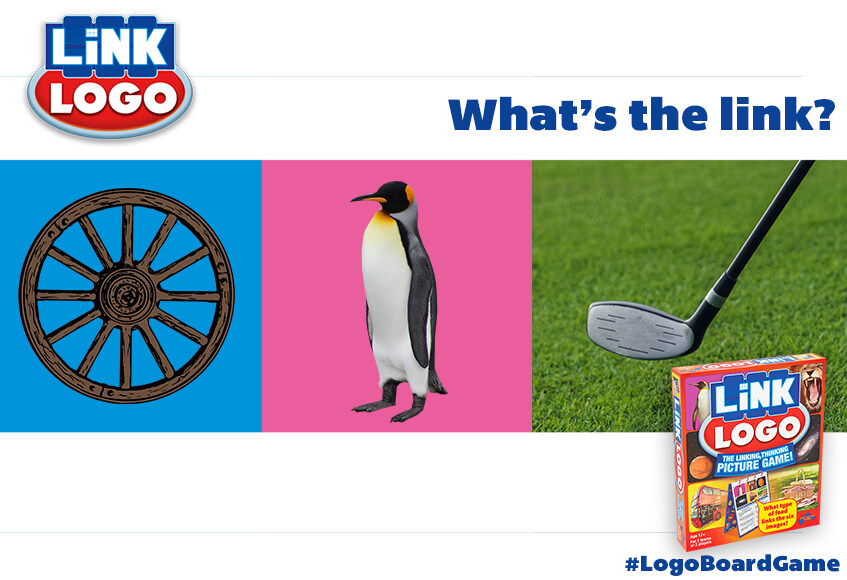 >> Logo Bingo
It's Bingo! But with logos!
One of Britain's favourite national pastimes is now available in a cheerfully colourful format. No legs elevens or clickety-clicks to be seen here... you'll enjoy making up your own Bingo Lingo as you pull each logo token from the caller box whilst each player searches for lines or full houses.
This completely different bingo challenge is exclusive to Smyths Toy Superstores this year.
Perfect for: quick games with the kids!
See it on Smyths' website here.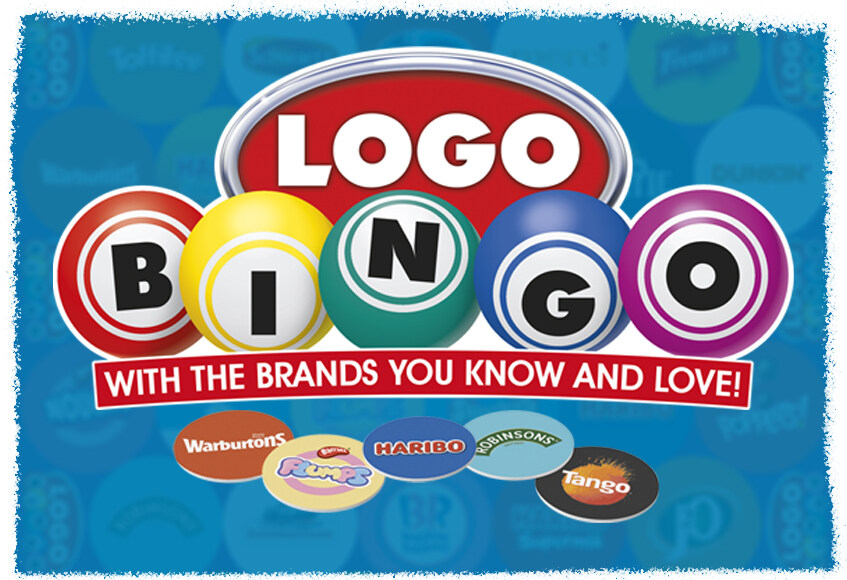 >> Articulate!
The fast-talking description game continues to be king of the pack when it comes to family party games!
It's a classic concept that appeals to all ages; taking a much-loved set from the cupboard for the annual Articulate family challenge is a Boxing Day ritual for households across the UK (and worldwide!)
Articulate brings people together - it's for families and friends who like to let their hair down occasionally, to enjoy some serious laugh-out-loud fun. There's a special version for younger kids, too, which can be played on its own or in conjunction with the original game.
Perfect for: families with tricky-to-entertain teenagers.
See all the Articulate games at Amazon, here.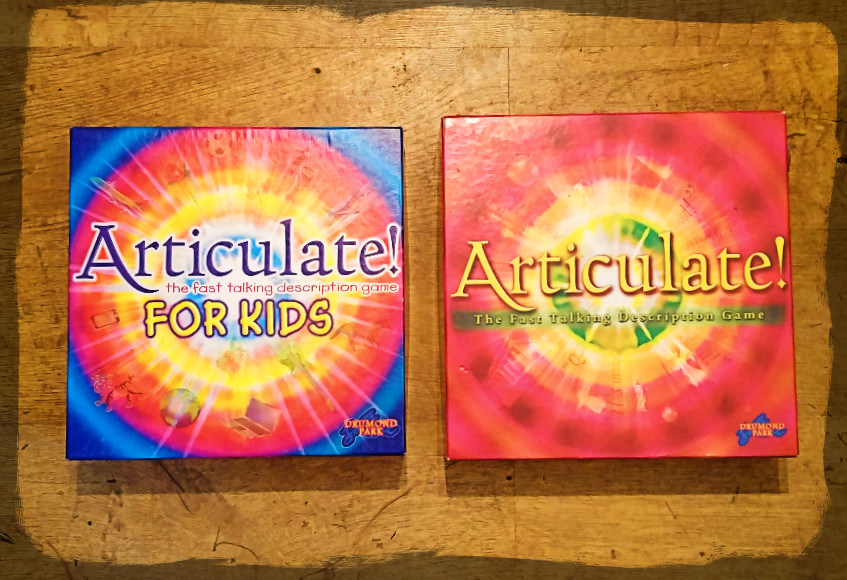 >> The Christmas Specials
Finally, the Logo Board Game and Articulate can both boast their very own festive-themed versions!
The cards feature solely Yuletide-related topics and questions, be they films, songs, food or Christmas traditions. And each introduces a particularly Christmassy scoring system... be it a tree to build, or a festive jigsaw to complete!
Great for a snowy December afternoon - or don your Christmas hat and use them as the basis for your office Zoom party!
Perfect for: Christmas geeks everywhere!

Here's Articulate Christmas and LOGO - Best of Christmas, both on Amazon!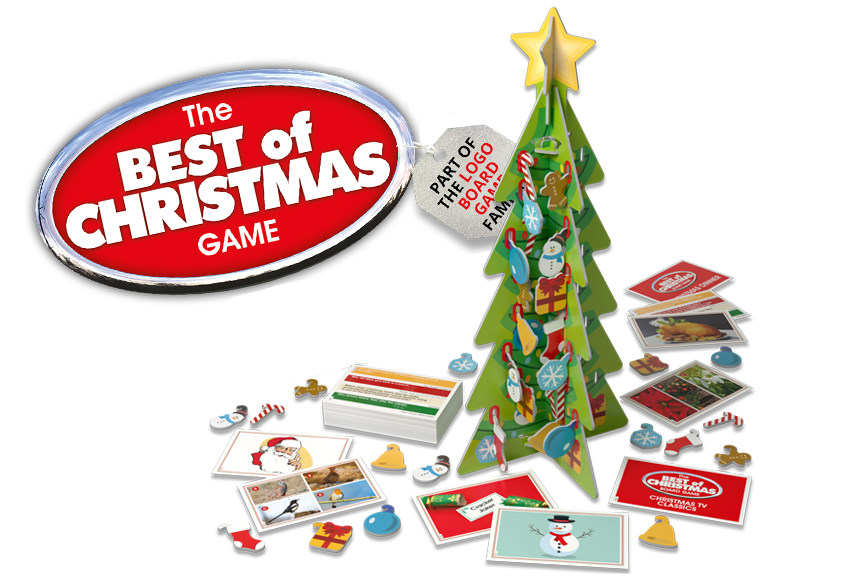 Merry Christmas - thanks for supporting British board games!!!