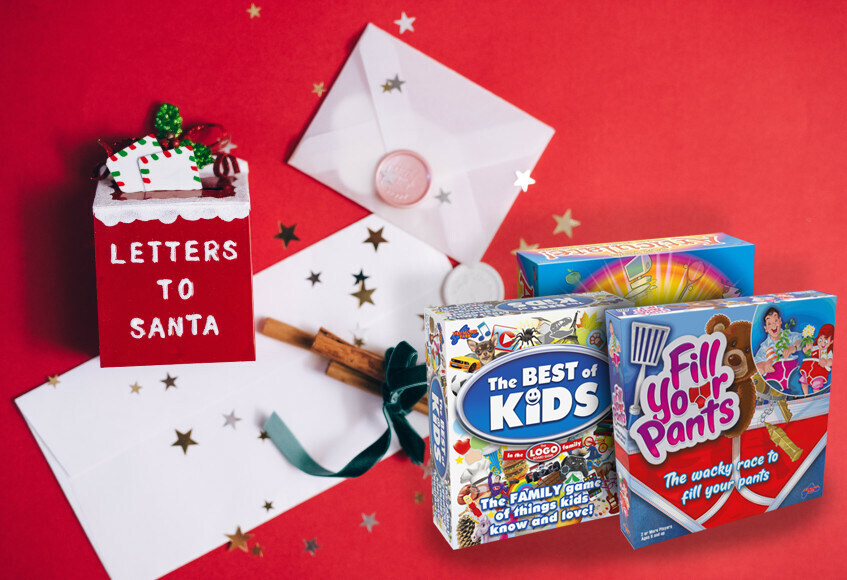 October 31, 2023
Gift guide: Kids' games for Christmas 2023!
It's time to start making lists.
And every year, kids become more and more difficult to buy for.
What games can you gift that might defeat the lure of the dreaded screen? That might maintain the attention with 10,000 other things going on in their lives? That'll be priced sensibly... but have a quality that means they'll last well beyond Boxing Day?
Here's our brief guide, featuring games where the younger ones can share the fun with favourite relatives. Games where they can take charge of the whole family. Games where everyone can join in with some good old-fashioned silliness… where it's just as much fun to watch mum or dad play!
You'll find all of these in good toy and game retailers, at Argos and in all the usual online places. We'll start off with…
>> LOGO – The Best of Kids
The Best of Kids is a rarity: a proper, grown-up quality, non-childish board game… for children!
Essentially it takes one of Britain's perennially best-selling trivia games, but packs it with over a thousand questions for the primary-school-age range.
It's a team game that's designed to be a great all-round family experience – allowing Grandma and Uncle Pete to be AMAZED at their enthusiastic young team-mates' knowledge!
Guide age is given as 7 years and above; reviews have suggested that younger children who are good at general knowledge could easily be included in this game.
Perfect for: children who like to play quizmaster!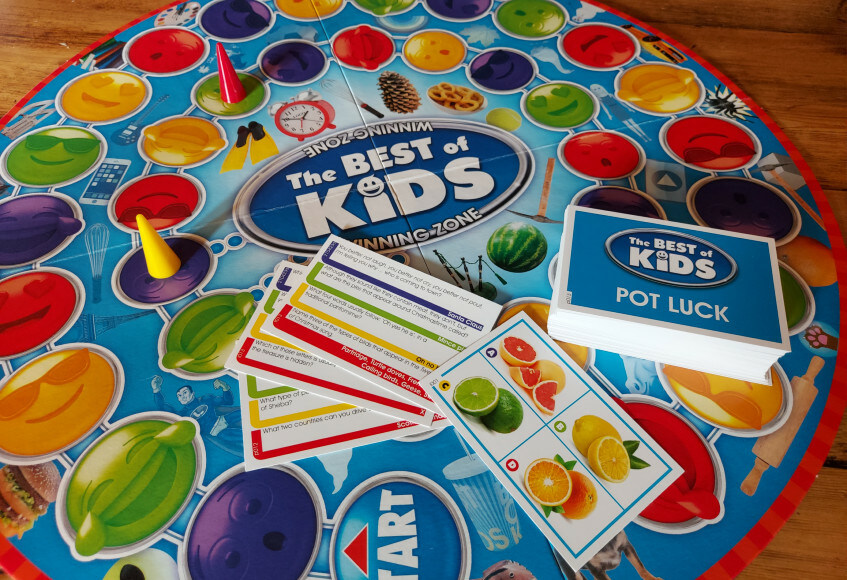 >> Articulate for Kids
A very special kids' version of the classic 'describing' board game that can be played standalone or seamlessly integrated with the original game. So, youngsters can play with older siblings… and all can play with the older generation.
The original 'Articulate' has long proved itself brilliant fun for those harder-to-engage teens – and sets often find themselves spirited away from the family home when the nest is finally flown!
Hundreds of five-star reviews over on Amazon tell their own story – we'll point you towards these!
Guide age: 6-12 years, or older if combined with the classic game
Perfect for: a family mix of younger and older ones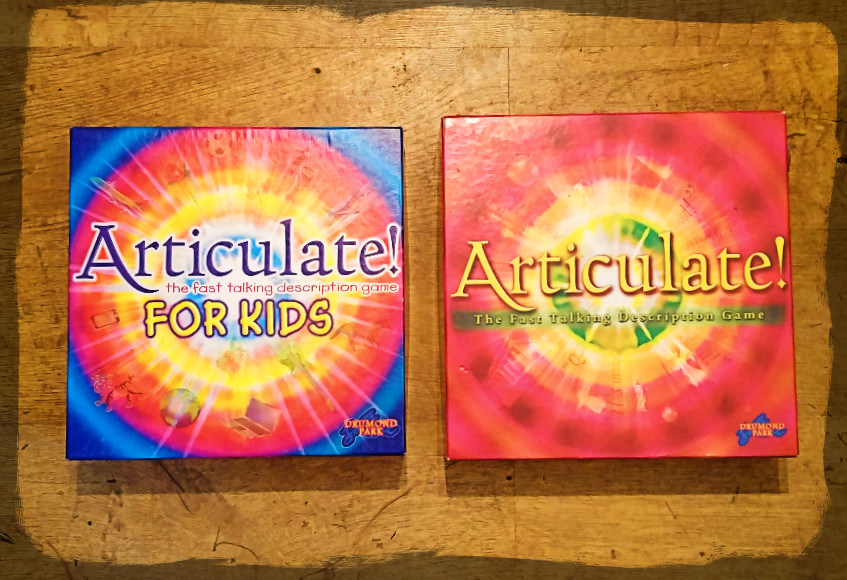 >>Fill Your Pants
This game flew off the shelves from the moment that it was launched, and has been a Christmas smash hit ever since.
It's a very simple idea, and as utterly silly as it sounds. Put on a pair of gigantic underpants and set off round the house, collecting items from the card and stuffing them into your ridiculous attire.
Kids love it, of course – with the bonus that they find it utterly hilarious to watch mum, dad, aunties and grandparents having a go! And it's very clear from social media pics that those grown-ups love it as well! (We even saw a pic of an MP enjoying the underpants action…)
Guide age: 6 and above
Perfect for: families who Instagram!
Fill Your Pants at Argos, here.
>> Mini-Game Stocking Fillers
Some of Britain's best-known and best-loved board games, scaled down into mini stocking-filler versions!
Catering for a wide range of ages and interests, these are perfect for a quick burst of fun alongside tea and a mince pie - or for a long Boxing Day car journey!
Each has got dozens of questions or topics, and a scoring system that means a board isn't required. Other than that, the concepts and gameplay are exactly the same as the hugely-popular originals.
Guide age varies from 6+ to 12+ - check the game for details
Perfect for: taking with them on a journey!
Browse the mini-games at Amazon.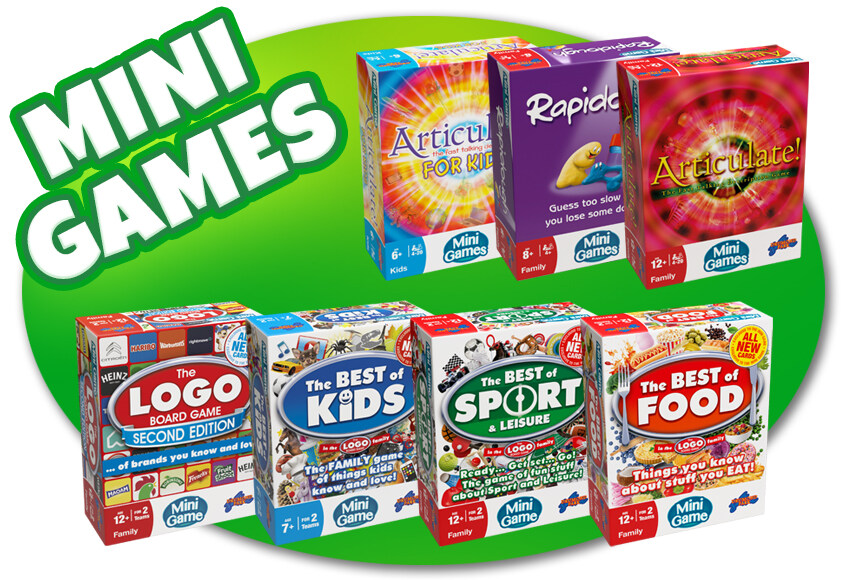 Merry Christmas - thanks for supporting British board games!!!