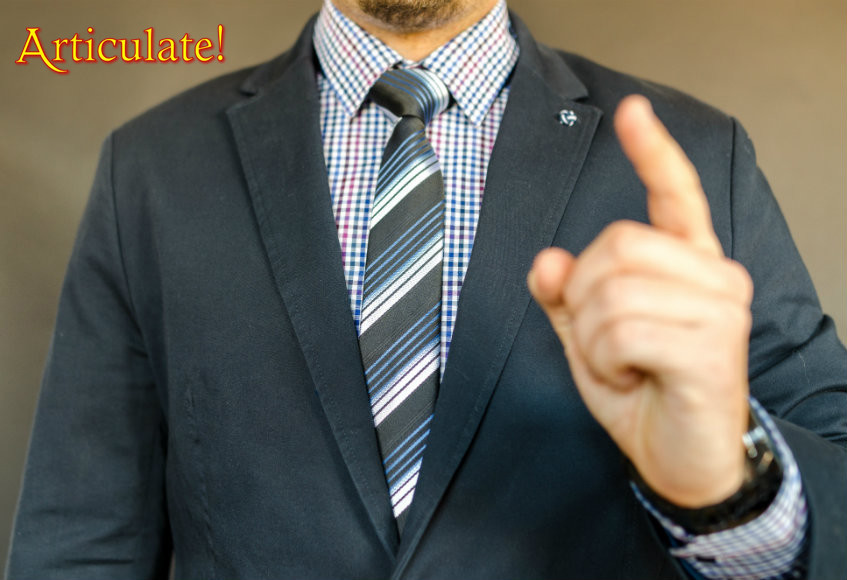 February 20, 2019
From 'Articulate Your Life' - After Dinner Speakers
So Articulate Your Life asks you to describe 'After Dinner Speaker'. And really, this is one of the easier topic cards. It's somebody who ah… well, if you've just eaten, and you're at an event, and – umm, well… they stand up and say things that are interesting and funny!
Hopefully.
So seasoned Articulaters shouldn't find this one hard. But seeing that the game's often played after dinner, why not club together with your friends to book an after-dinner speaker in person? Enjoy a few anecdotes then challenge them to a game?
We had a look to see who you might get hold of…
Five After-Dinner Speakers Who Would be Great at Articulate
The Reverend Richard Coles
Priest, raconteur, radio and TV personality, ex-Communard – we reckon the Rev Coles would be an excellent and knowledgeable person to have on your Articulate team. Could be too good-natured to call the opposition out the instant the timer's down - but that geniality could be just a front... Available from the NMP agency.
Michael Mcintyre
Quick wits are a pre-requisite for a good Articulate player – so who better than one of the UK's most successful comedians of recent years? A fast talker with a mind that works 'like that', he'd be a true asset to your team. Sadly, he's often tied up on a Saturday night. Also at NMP.
Nigella Lawson
For whoever's at the hob, hosting the dinner-party queen might raise the pressure stakes a little… but we can't imagine Nigella would be too rude about a few burnt bits on your pie crust. Would be worth every penny of her £20k-plus fee in order to find out whether that famously sultry voice could be reduced to desperate gabbling as the timer ran down. From Gordon Poole speakers.
Sir Ranulph Fiennes
This guy led the British expedition on the White Nile, discovered the Lost Atlantis of the Sands, treks to the North and South Poles like you or I pop round the corner to Londis, crossed the Antarctic single-handed and unsupported… the ex-SAS soldier is indisputably the world's greatest living explorer. We have no idea whether he'd any good at Articulate, but let's face it – who better to motivate your team, and put any petty quibbles about the rules into some perspective? Book him at Kruger Cowne.
Gyles Brandreth
Feeling competitive? A regular on Countdown, Just a Minute and numerous other word-based TV and Radio shows; author; writer; speaker… having Gyles on your Articulate team is akin to turning up with Usain Bolt for the dad's race at school sports day. Gyles is also the official world record holder for 'longest after-dinner speech', which might bring down his cost per minute should you be able to persuade him to repeat the feat. At Speaker's Corner.
Your Mate Ian (Or Debs, or Ali, or Mo…)
Alternatively, if you don't have the budget for any of these superstars, simply stick with your own social circle. Tell a few funny stories, knock up some nibbles and enjoy a friendly game of Articulate. Cheers!
Disclaimer: we have literally no idea whether any of these after-dinner speakers would agree to a game of 'Articulate'.