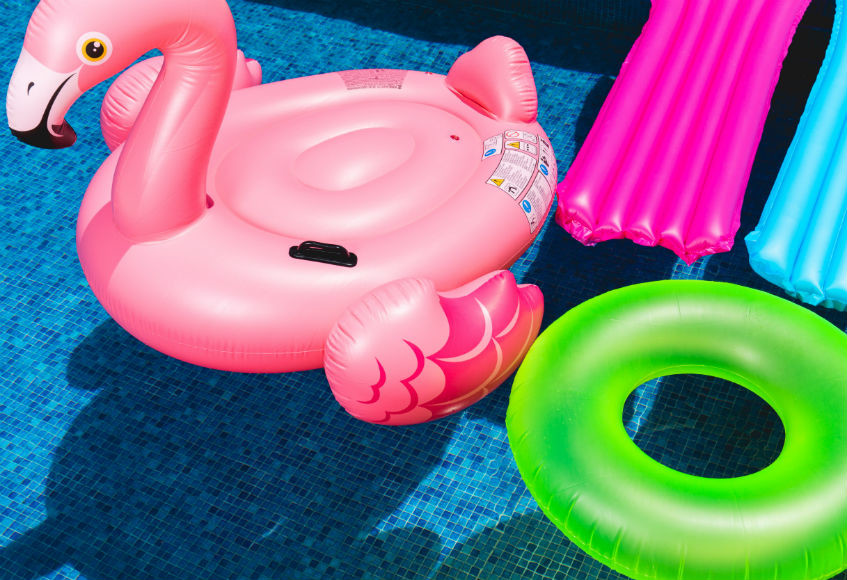 Not life preservers, definitely not.
September 21, 2017
Not to be used as a life preserver...
Board Games as a workplace motivational tool
New Scientist magazine reports with a raised eyebrow this week that – amongst other organisations – an NHS Trust is trialling a 'coachbot'
This, we understand, is a new sort of interactive chat team-building software. Rather than pay a Management Consultant or HR Bod to lurk around the office, workers will interact with a PC interface.
The coachbot will then start to identify goals, pass back issues to management, make suggestions for organisational improvements and all that sort of thing.
Now let's be clear about this: here at Drumond Park we are all for anything that either saves our NHS money, or helps its employees deal with stressful workplace situations, or hopefully both. So we hope that this will be a success.
But nagging doubts emerge about one example given – coachbot suggesting that to address low morale or missed targets, a team might play a board game.
We've seen Articulate and Rapidough quite a bit in office teambuilding or icebreaking situations. They're really, really good for that sort of thing, as managers and professional trainers will tell you. An hour away from your desk to play Rapidough with your mates from work? Yes please.
Games like this do work best when the players are already in a positive frame of mind. Play as a treat; play to kick off the week with a burst of energy; set up a good-natured rivalry with the friendly guys from the team upstairs.
But if you have genuine workplace problems then – of course – they're no substitute for, you know, sorting things out. If you're all cross with each other, then please do resolve that first. Only after then should you reach for the Articulate set, as the icing on the cake.
It's like that phrase that you see printed on novelty inflatables: 'not to be used as a life preserver.'
What that means is that the manufacturers want you to splash around having loads of fun with their products, but that if your fishing boat is riddled with holes and has a dodgy engine then you'd be better off negotiating the Atlantic swells strapped into a proper life jacket rather than clutching a bright pink inflatable dolphin.
Please do play our games at work! Board games can be brilliant motivational tools. And every workplace should strive to bring in a bit of fun.
Just remember though - they're not to be used as a life preserver.