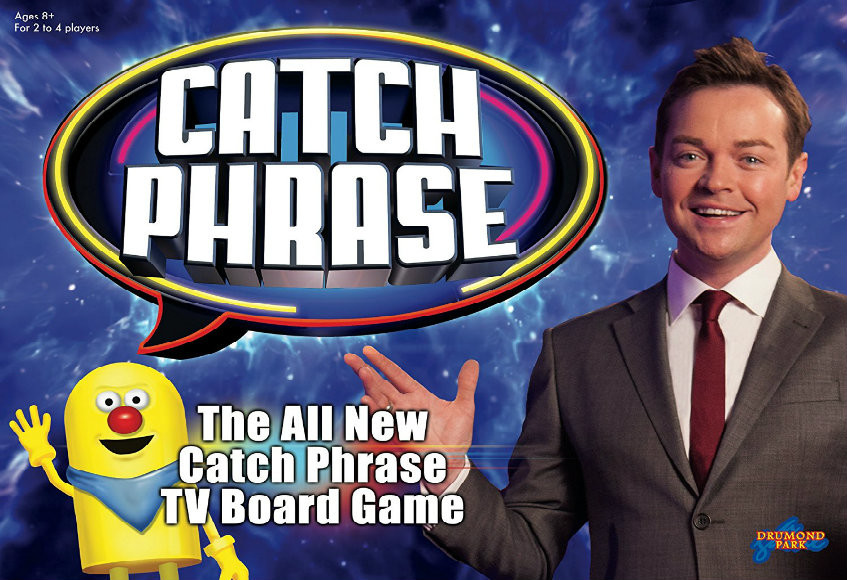 October 10, 2017
The Catchphrase board game - updated!
What's new in the board game? And why?
The new series of ITV's 'Catchphrase' hits our screens shortly!
Tied in to this, we've given the board game a once-over for 2017. We've been working closely with the TV producers to refresh the card artwork, so that everything reflects the imagery they'll be using in the studio itself.
With a tie-in board game like this, so much of the fun is in recreating the game show experience on your own kitchen table. (If you own one of our TV-based games, don't pretend that you don't all do bad impressions of the host…) So little revamps like this are important to keep everything current. 'Catchphrase' is a huuuuge TV show, and – quite rightly – the TV people want anything associated with it to remain up-to-date and fresh.
Our relationship with the show is built from the solidest of foundations – namely the fact that its very nature is perfect material for a great board game. That's not necessarily always the case with TV shows, which is why we're quite choosy about the TV tie-ins that we get involved with. But Catchphrase is a perfect example of something that works, and that's been reflected in the board game's popularity over the years. (Another good example is its 'sister' product: the Family Fortunes board game).
If you already have the game then FEAR NOT! The gameplay remains unchanged; there's puzzles and laughs aplenty, and you all get a turn to take the role of the host, Stephen Mulhern!
Altogether now… "say what you see!!!"