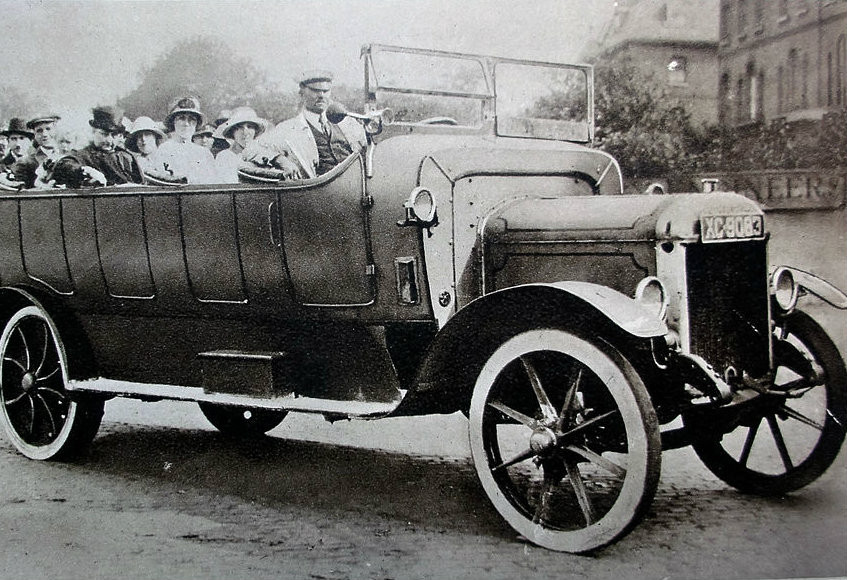 The Drumond Park team join Thameslink's Rail Replacement Service.
January 20, 2016
We're off to the Toy Fair at Olympia!
Yay!!! We'll see you there!!!
Well, some of you, that is. We're afraid – and it is a massive shame – that the Toy Fair's a trade event only. It doesn't open its doors to the general public (*sad face*), which can't be helped – we'd never get any business done! But here's a post to fill you in on what goes on behind those closed doors, and why it makes such a ginormous impact on the products that you'll see on the shelves in the months and years to come.
(If you're lucky enough to be attending in a professional capacity then you can skip to the end of this to find where and when to find us.)
OK – the first thing to realise is that the Toy Fair is big. I mean, it's enormously gigantic, spread across the acreage of Kensington Olympia and packed out with thousands upon thousands of industry buyers, journalists, demonstrators, inventors… basically everybody connected to the toy and games business.
Ray, our PR supremo calls it 'toy heaven.' And she should know – it's a key event, possibly THE key event for her and her team. 'It's noisy and colourful, with an enormous buzz. Wherever you look there is bank upon bank of every type of toy and game imaginable, with demonstrators peddling the latest concept and 'characters' in the aisles, and the atmosphere is electric!' The media – trade press, national and international media, online and TV – are big attendees, so Ray has her work cut out; we love talking to journalists, and in turn they know that we'll always have something up our sleeves from the new range…
Elsewhere, we'll be catching up with our trade buyer colleagues: the people who decide what games find their way into the stores. The buyers know our track record – we've created a long string of commercially-successful games that have become much-loved across the UK and abroad – so they're always keen to hear about new products that we might have in development. They know their customers inside out, so a good chat with them is very valuable for us.
Meanwhile, we'll be perusing the hundreds of other exhibitors – including the inventors who might have that new prototype that will one day become our next Massive Smash Hit. We wrote a little bit about inventing your own board game in a previous blog; the Toy Fair is the destination for those who are deadly serious about it.
So, all in all, it'll be a busy few days.
If you're thinking of sneaking in through the window in the toilets; scribbling 'PRESS PASS' on the top of your gym membership card or wrapping your dad's overcoat around you whilst standing on your little brother's shoulders, then we're afraid that the security people have seen all this before, and you probably still won't get in. But the *good news* is that the existence of the Toy Fair will guarantee you a stream of brilliant toys and games for years to come – and that can't be bad.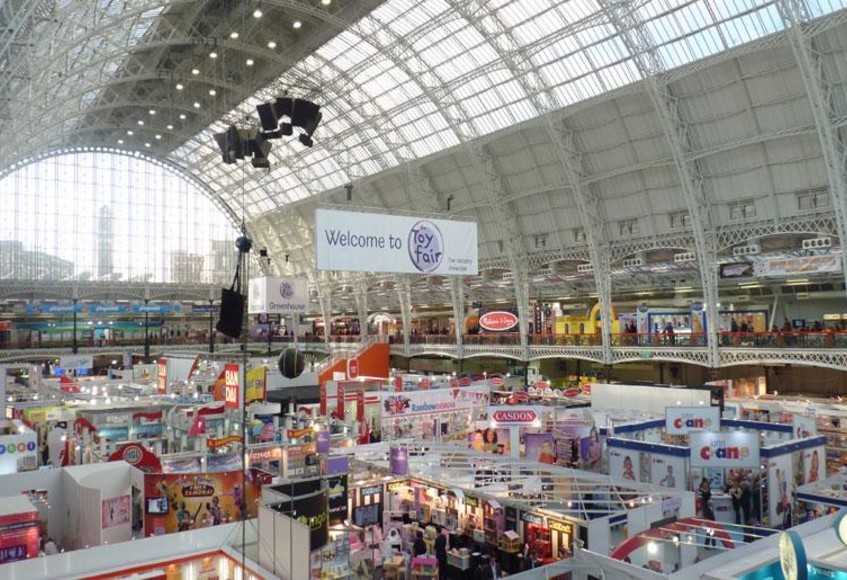 The Toy Fair. It's big.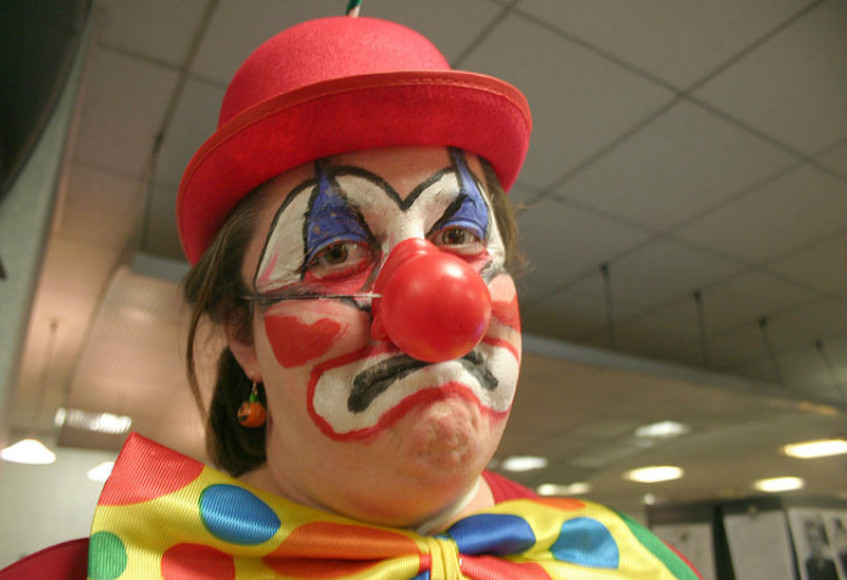 This man forgot to register for the Fair.
Photo: Melissa Wiese from Sacramento, CA, USA (Sad clown Uploaded by MTHarden) [CC BY 2.0 (http://creativecommons.org/licenses/by/2.0)], via Wikimedia Commons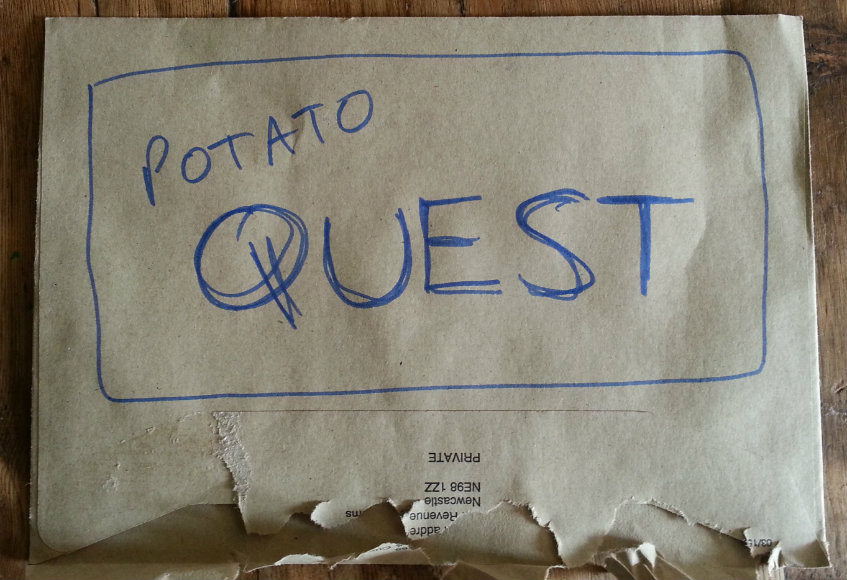 Your back-of-an-envelope game idea might make it to the Fair one day!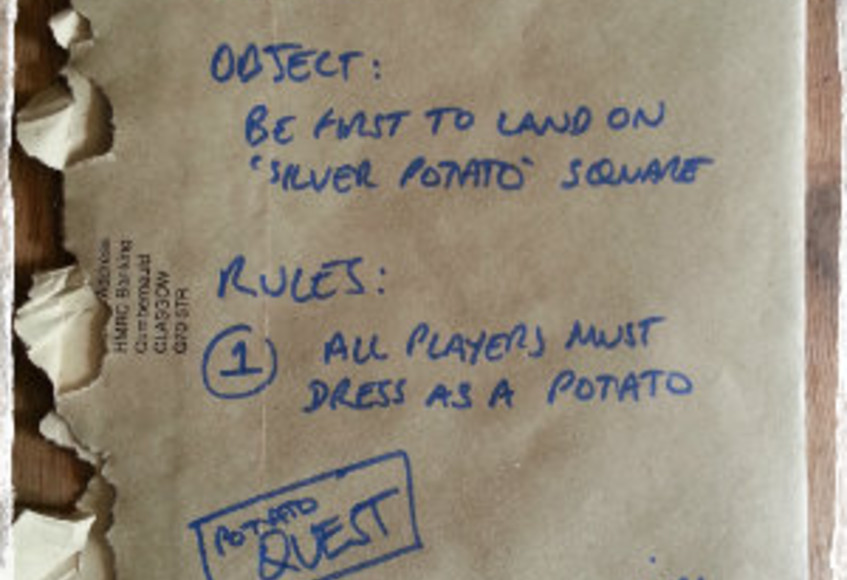 If you work on the detail...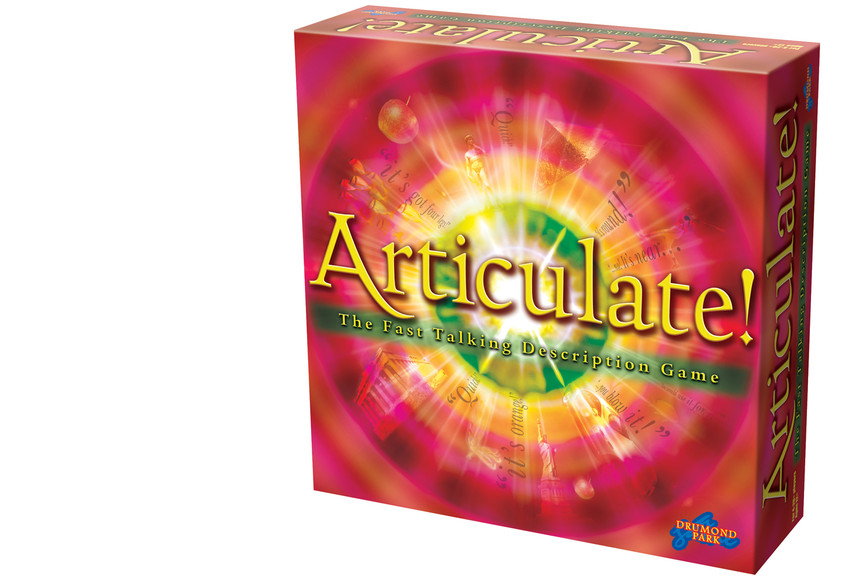 One of our grizzled Fair veterans