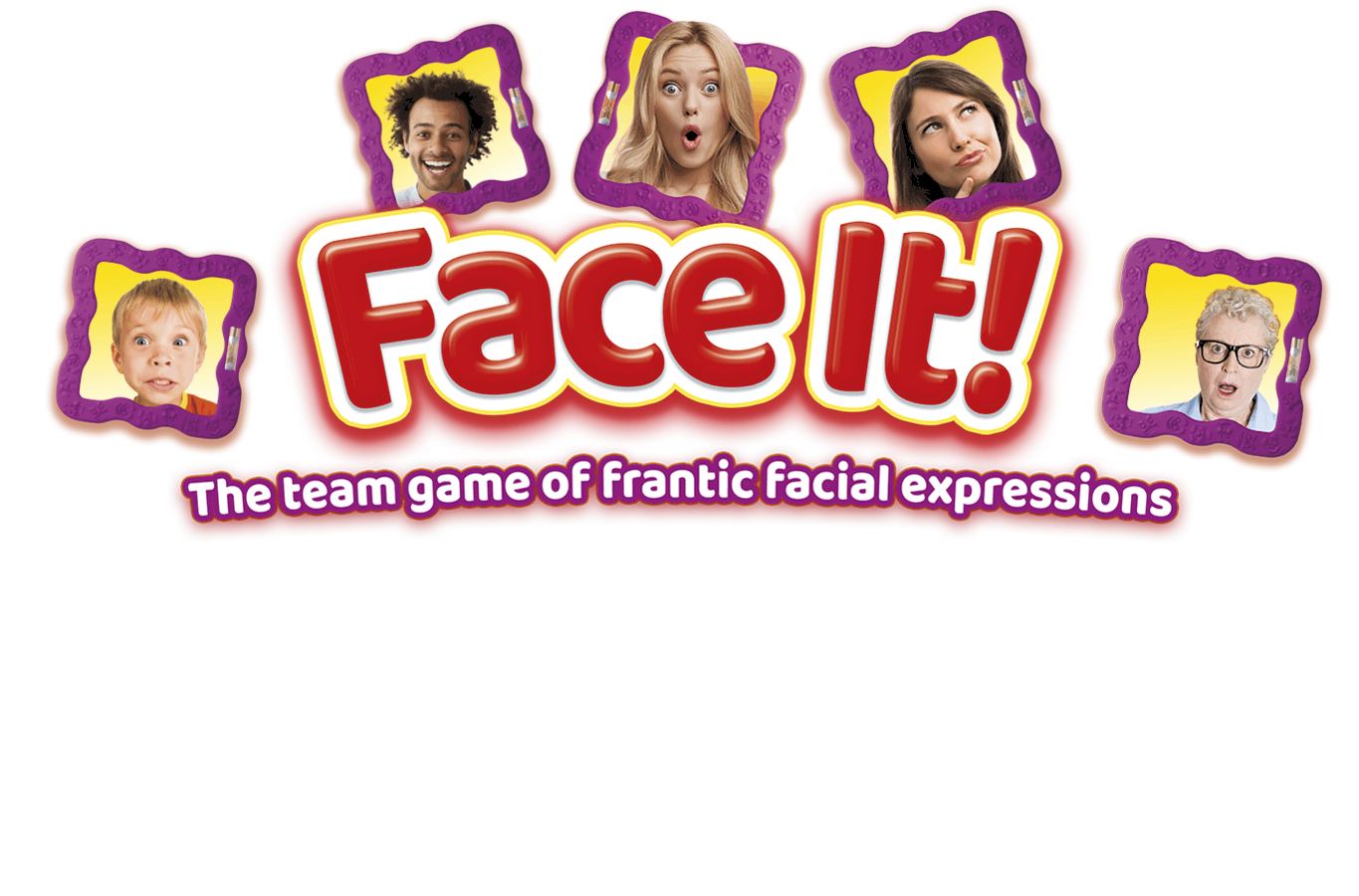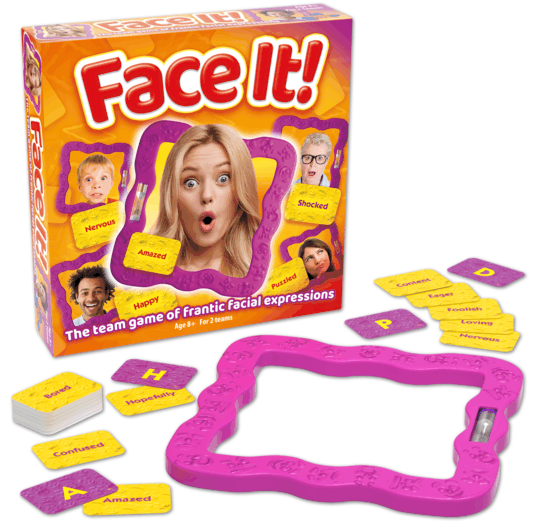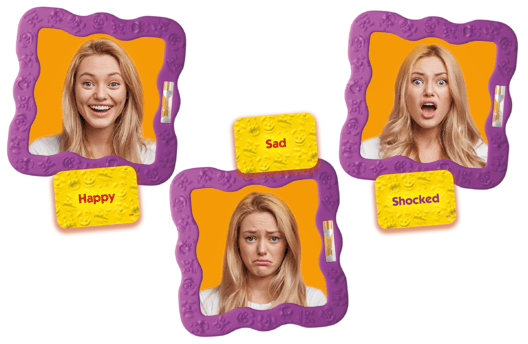 about
Face It
Face It is a hilarious game in which team members must guess what expression their teammate, "in the frame" is making - with the first letter of the expression as their only hint.
With only one turn of the timer to convey as many expressions as possible, the pressure is on and the faces are frantic.
Face it! brings out the performer in everyone with a range of 45 different expressions in the 90 adult cards, and a further 30 expressions for the youngsters playing with the 60 kids cards. The first team to correctly guess 20 wins.
Face it! is perfect for gathering friends and family around the table and will brighten up any party, creating memories and funny moments that everyone will remember for a long time!
WHERE TO BUY
REVIEWS
"It's quite hilarious watching everyone pull funny faces.

This is a great game to get all of the generations of the family together. My children and their grandparents have had great fun playing it today. It would be perfect to play over Christmas or on other family occasions."
"A pretty good board game for a nice evening with the family!"
"We tried this game out with our grand children and they give it the thumbs up after keeping them and us adults entertained for quite a time, we had plenty of laughs"