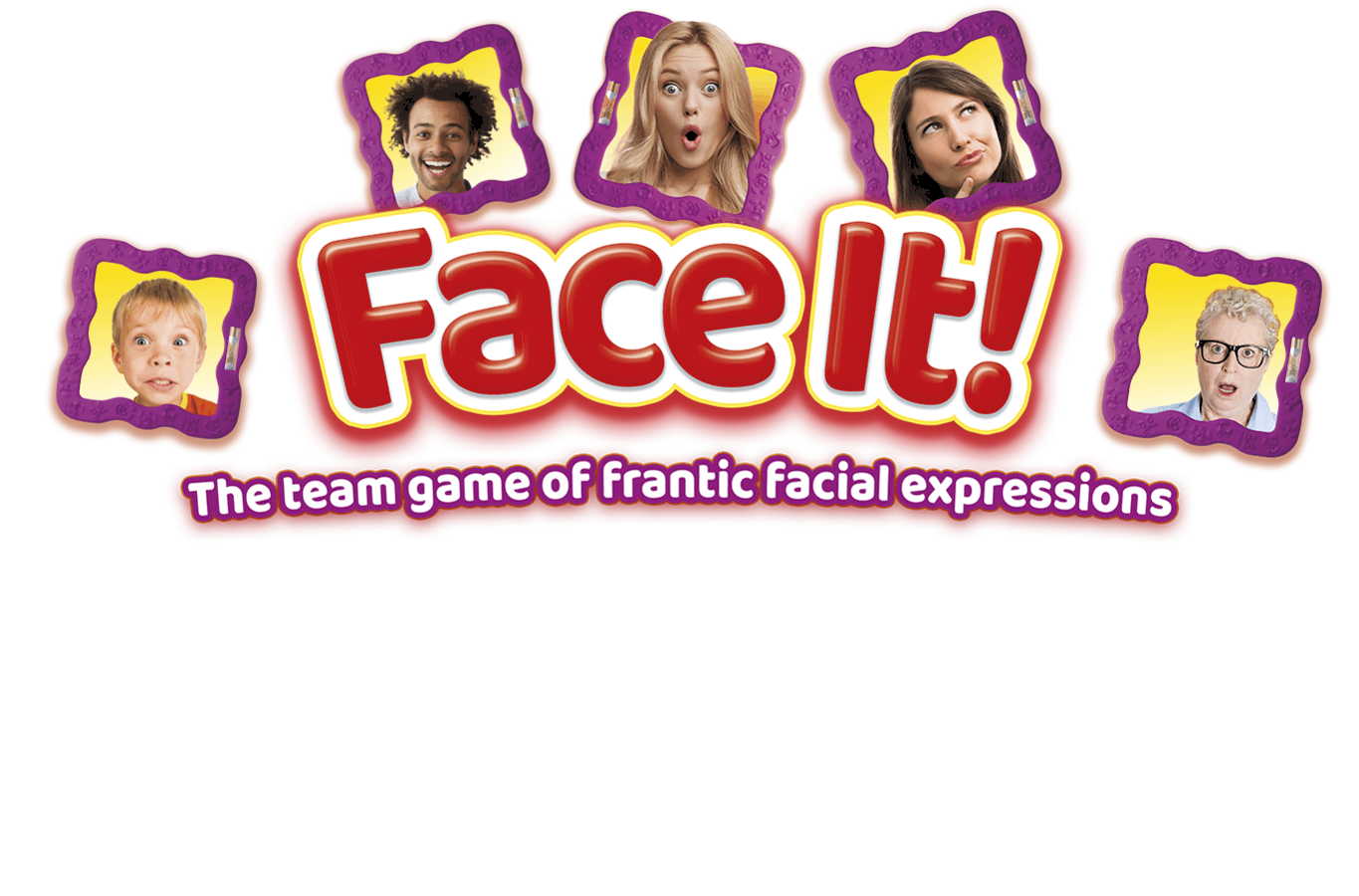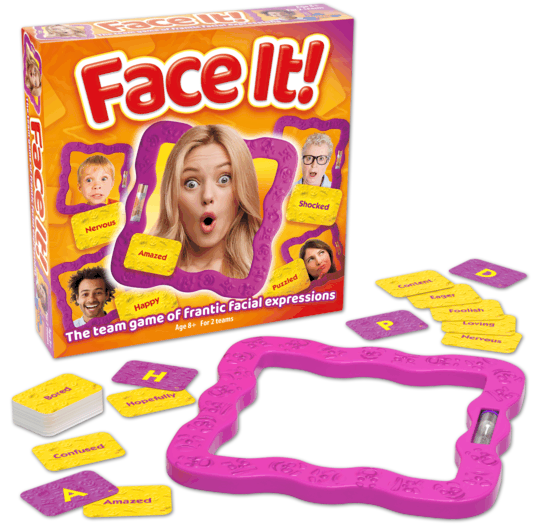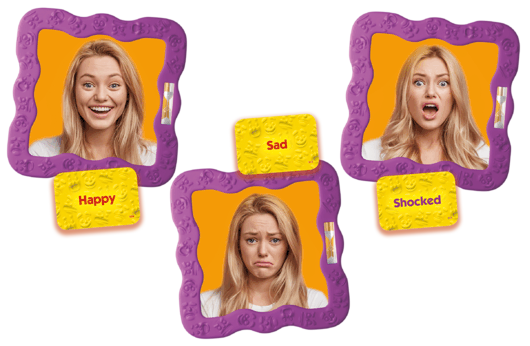 about
Face It
Face It is a hilarious game in which team members must guess what expression their teammate, "in the frame" is making - with the first letter of the expression as their only hint.
With only one turn of the timer to convey as many expressions as possible, the pressure is on and the faces are frantic.
WHERE TO BUY
REVIEWS
New for 2019 - reviews will be online soon.