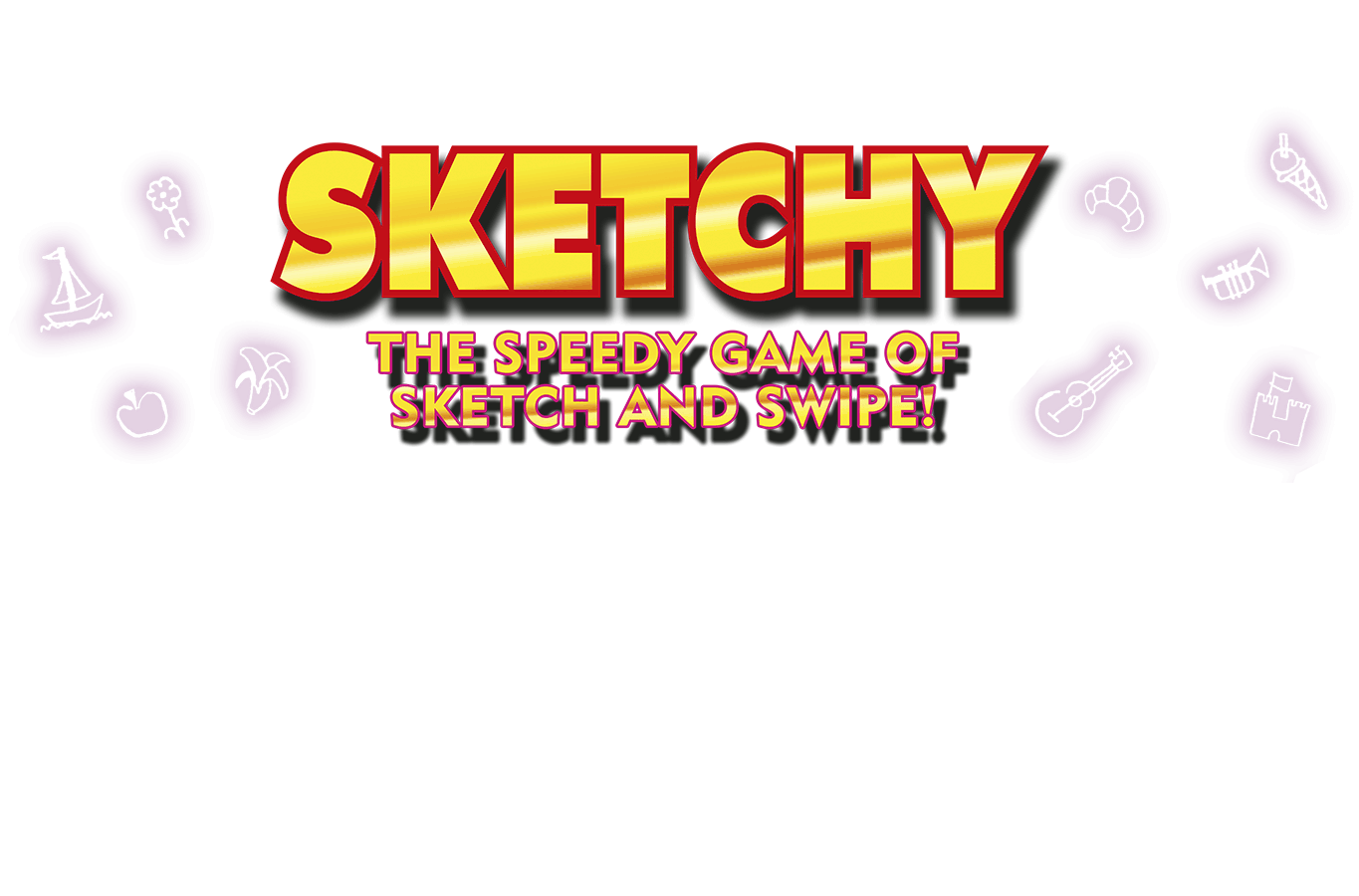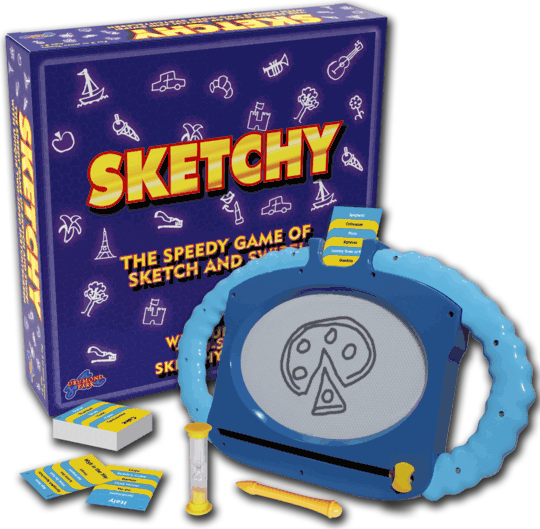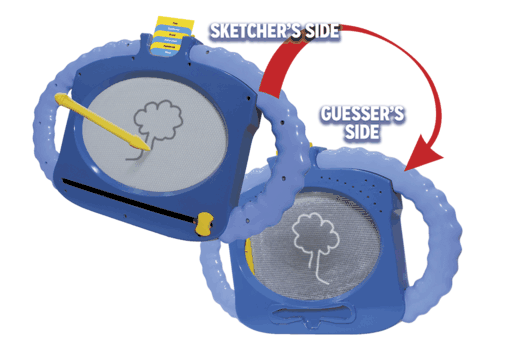 about
Sketchy
Sketchy is all about drawing quick, simple pictures so your team-mates can guess what they are. Each card has a common theme which the GUESSERS can see, which gives them a massive hint before you even start sketching. You and your team mates have 30 seconds to sketch, guess and swipe as many of the card entries as possible.
As the SKETCHER draws on the back of the machine, the picture appears on the other side for their team-mates to see and solve.
One player – the SKETCHER - grabs the Sketchyscreen and slots in a card. The hint is printed on the side facing their team-mates – the GUESSERS.The SKETCHER has 30 seconds to sketch 6 simple pictures that "explain" the subjects on the card for the others to guess.
Sketchy is quick, simple and very easy to learn.The perfect family game for battery-free fun.
CONTENTS
Sketchyscreen
Stylus Pen
Sand Timer
100 Cards
4 Scoring Pegs
Rules
Important: Please keep this item away from credit cards, television screens, computer monitors and other items which may be affected by magnets.
WHERE TO BUY
Sketchy will be available late summer 2020 from...
REVIEWS
Coming soon - new for 2020.