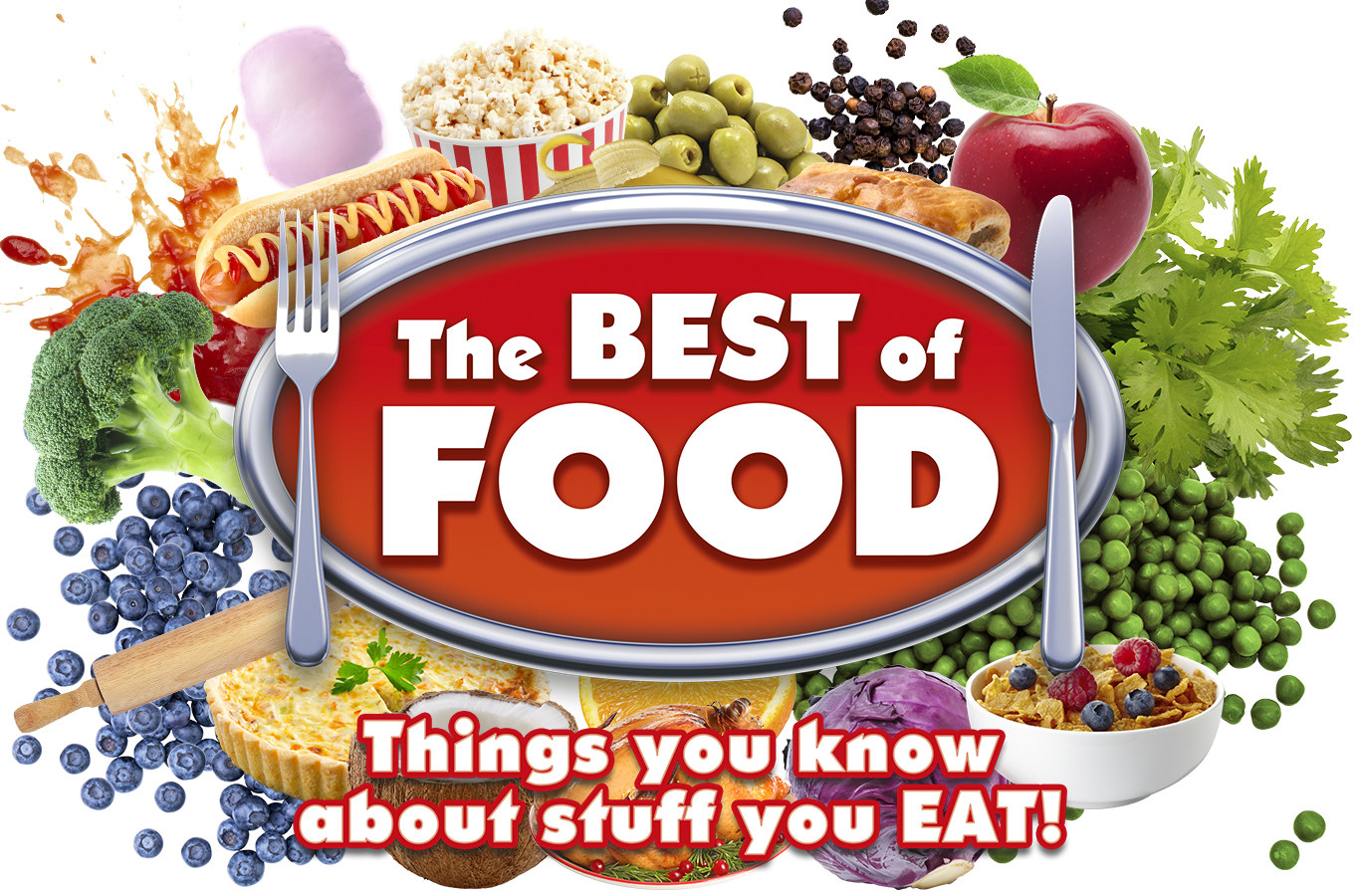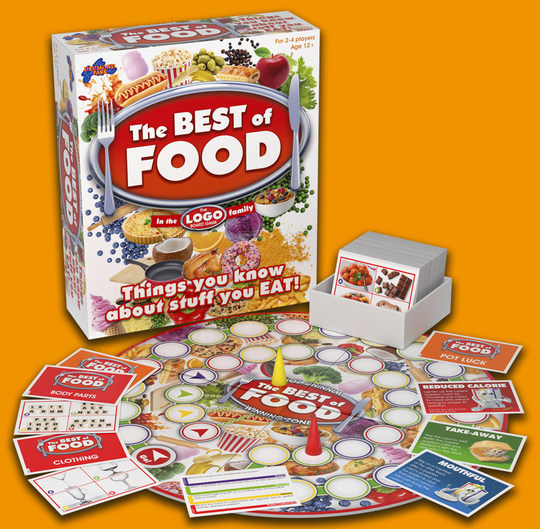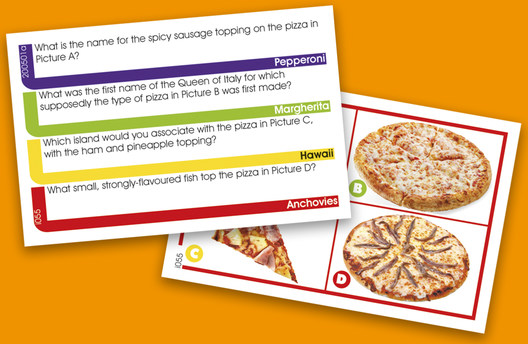 about
Best of Food
BEST OF FOOD is the tastiest member of the LOGO family. It's a celebration of everything to do with food – the good the bad and the yucky. Food is not only essential for living, but woven into every aspect of our lives, for example ...... Places like Wensleydale cheese and Turkish delight ... Music like Meatloaf or the Black Eyed Peas ... Hair styles like bun or mullet ... and Famous People such as Caesar Salad and Victoria Sponge ... even Expressions – have your cake and eat it, apple of my eye ... get the idea?
Best of Food is the cream of the crop, so go bananas and play the best picture trivia game since sliced bread!
CONTENTS:
258 Question Cards
6 Bonus Cards
Playing Board
2 Playing Pieces
Instructions
WHERE TO BUY
REVIEWS
"These games are great. Easy to understand, easy to play, and don't go on for hours. Quick, fun game for all the family, any age. We have several versions of these Logo games, and this 'Food' version is great fun."
"This is a perfect game to play with the family or friends. If you love your food you will love this too."
"Great. The entire family thoroughly enjoyed this game, would definitely recommend."
"Best logo game yet. I absolutely love this version of The Logo Game! I own all of them except Christmas, and I have to say this is by far my favourite! I love how the questions are a combination of questions about actual food and food logos, so you get a good mix! Would definitely recommend, and even thinking of getting this as a present for friends."
"Great game- learnt some interesting facts!!"