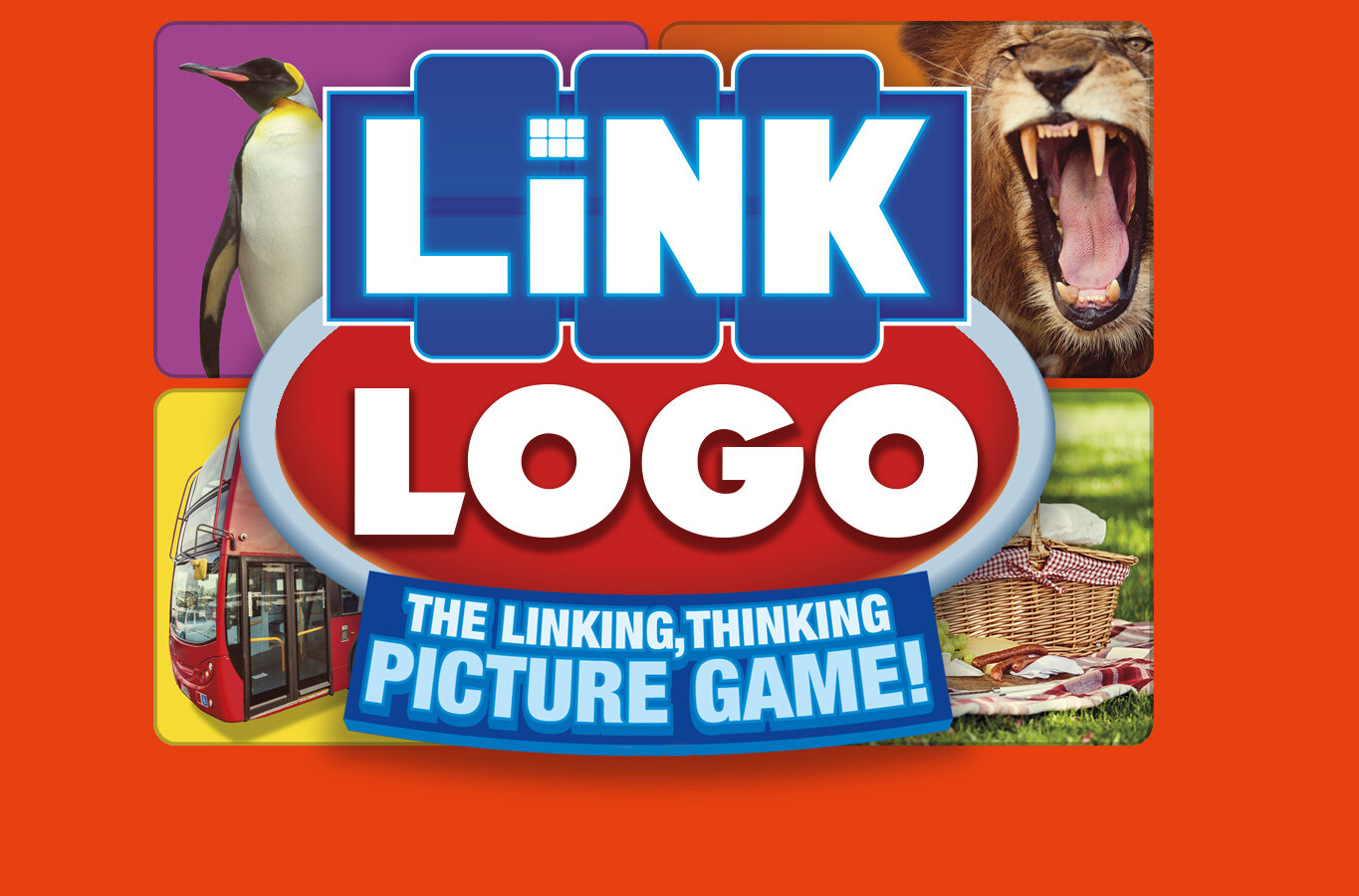 For 2 teams or 2 players, aged 12+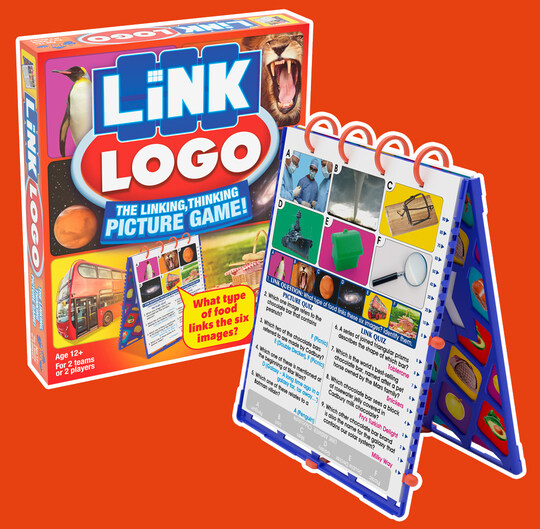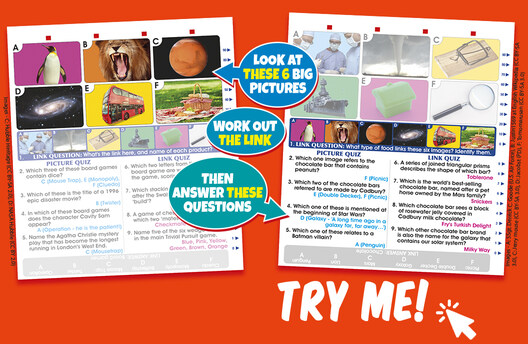 about
Link Logo
LINK LOGO: SIX PICTURES, ONE LINK, EIGHT QUESTIONS.
The LINKING, THINKING LOGO GAME!
Set up the stand, flip over the question sheet and get thinking about linking!
You've told us that you love LOGO: the Picture cards, the clever Theme cards and the trivia questions that only need everyday knowledge. So, we've taken all that juicy feedback and hey presto ...
Say hello to LINK LOGO: even more PICTURES, clever LINK questions and everyday trivia all wrapped up in an ingenious NEW way to play games - a HEAD TO HEAD challenge where two teams or two people face-off on either side of the LINK LOGO FLIP BOOK. Each side can see the other side's pictures so everyone can play all the time!
And as if that's not enough, on each LINK LOGO card there are SIX PICTURES tied together with ONE LINK. Your challenge is to work out that LINK ... Just look at the pictures and say what you see, and with a little luck, and a lot of satisfaction, the LINK will pop into your head! But the fun doesn't stop there, because then you have FOUR questions relating to the Pictures AND four questions relating to the LINK.
WHERE TO BUY
REVIEWS
New for 2022 - reviews coming soon.