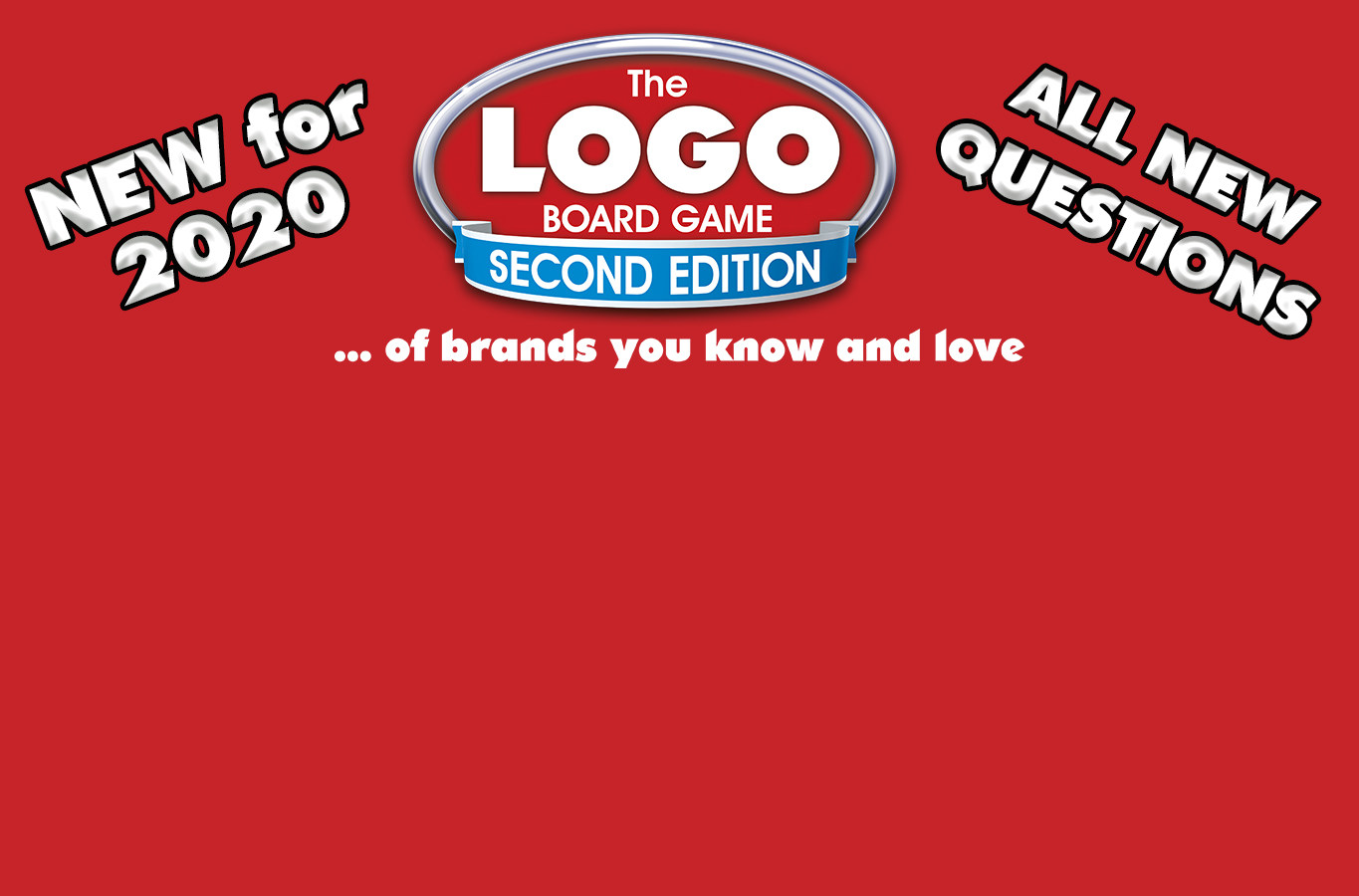 For 2 - 6 players or teams, ages 12 - adult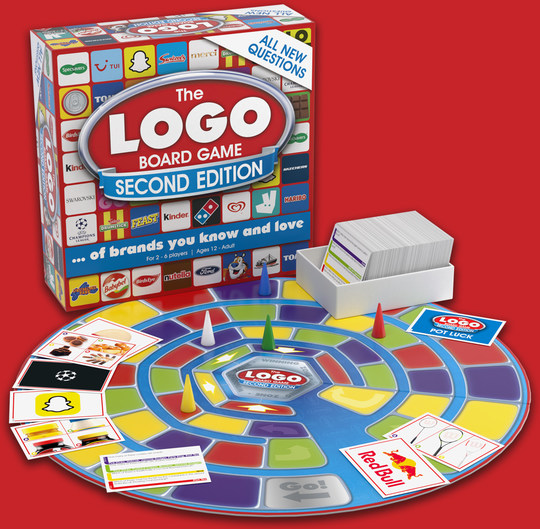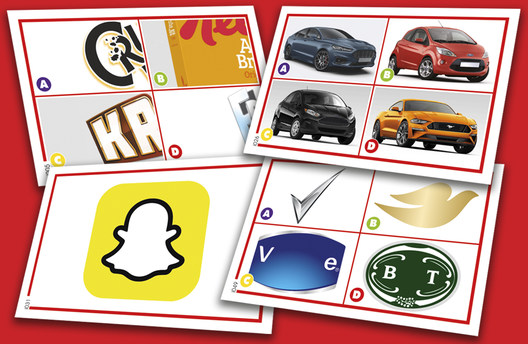 about
Logo 2
The Logo Board Game Second Edition
Because YOU demanded it: ALL NEW questions!
Our life is full of THINGS! From chocolate to cereal, football to flowers - and they all have logos. The LOGO Board Game is all about those logos AND the things wrapped up in them. It taps into the knowledge we've piled up over our lives and adds a few astonishing facts and surprises to entertain the whole family.
It's easy to learn and fun to play. Just answer the questions to leap around the board. The first player to answer correctly in the Winning Zone - WINS!
CONTENTS:
1 Playing Board
6 Playing Pieces
1 Instruction Booklet
396 Cards
WHERE TO BUY
REVIEWS
"Family fun. Loved the original love this just as much."
"As good as ever. We are fans of the Logo board game and recently got hold of Logo TV and Movies. We decided to go for it and buy this Logo 2 game also. It didn't fail to entertain. It's simple, fast paced and makes for a cracking evening of entertainment. Lots of fun! And lots of kicking yourself for not getting an obvious answer!"
"Finally a second edition - As brilliant as the first. This is a brilliant game for all the family and everyone can get involved. It is much more up to date than the original and you will amaze yourself with how much you know about logos and brands."
"Definitely worth buying if you enjoy family games night."
"Great game, lots of fun for family!"
"Great family game. Great fun and played with my teenage and early twenties children. Covered both generations. Would definitely recommend."