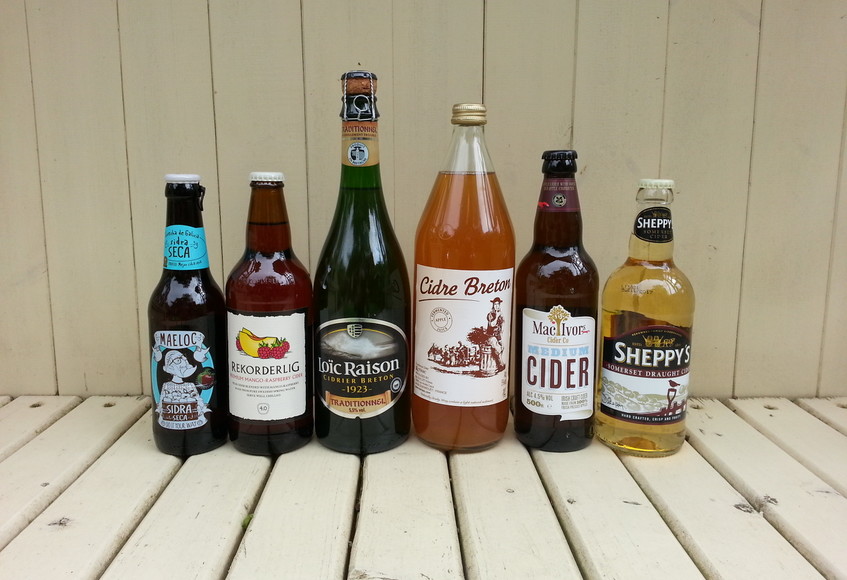 Ciders of the world UNITE
July 8, 2016
A Cider night: themed games evening #2
Ah… cider! Is there a drink that has been subject to more dubious connotations over the years?
The licking-the-barnyard homebrew of wurzels; the student bar staple as both drink and mixer. The tinned beverage for alfresco enjoyment with casual acquaintances on the local park bench; the to-be-sure-land-of-the-honest-leprechaun-it's-made-by-rosy-emerald-isle-farmers-not-in-a-factory-honest big sellers of recent times.
Given that, cider has never been stronger as it is these days (so to speak). It has taken its rightful place in bars and supermarkets as a drink of both tradition and of today; a little mainstream, a little leftish-field.
So, with summer here (looks at sky; collapses with mirth) we're going to suggest a cider night as a theme for your next games evening. This could involve heading down to Sainsbury's for a couple of crates of Magners or – to make things more interesting – to do a bit of a tasting.
The selection in the main picture works its way round Europe – Spain, Sweden, France, Ireland and (of course) Great Britain. Because everywhere there are apples, people have made cider. Normandy and Brittany have a noble cider-making tradition, and the two bottles in the centre perhaps show both ends of the presentational range: from upmarket to les scrumpy. The Maeloc Sidra – from Spain – is easy drinking and won't frighten the horses; we've never been too sure about the whole fruit cider thing, but lots of people love it especially – it seems – the Swedes.
If you want to head further afield, the USA is starting to rediscover cider as a grown-up drink; 'Ice Cider' is also a Quebecois thing, although not quite what you'd expect if you're assuming a French influence: it can be sickly-sweet, more like a dessert wine.
And of course many different apple juices are available for the drivers.
For food accompaniment, what could be more perfect than lighting the barbecue? Or, if you're feeling idle, a Chinese take-away is a very good match for medium or sweet cider. Keep an eye on the ABVs and take it easy; we'll leave it up to you to choose a board game. Cheers!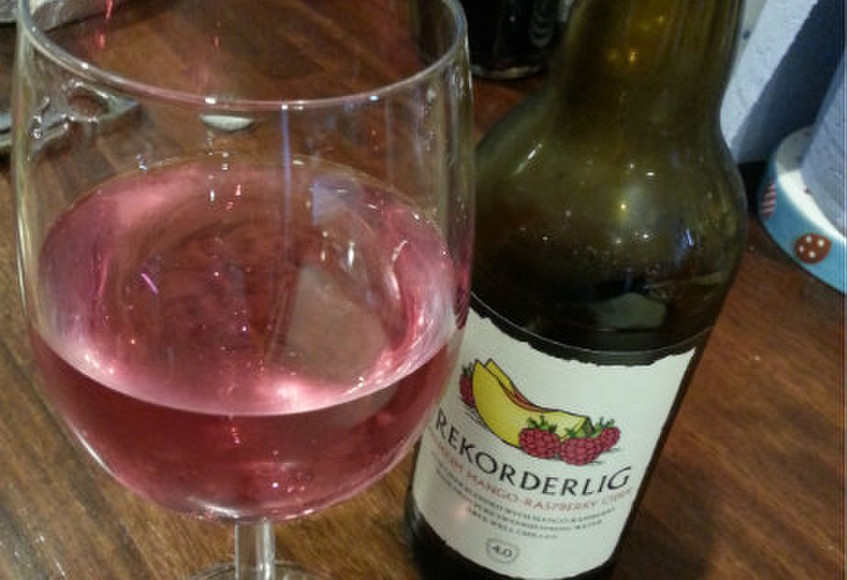 Rekorderlig Cider - the Swedes DO like their berries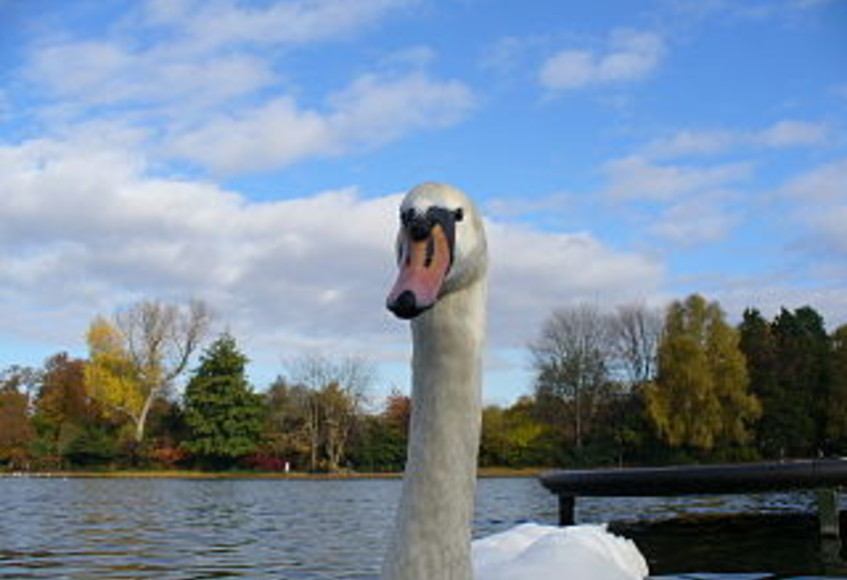 A park bench (featuring photobombing swan)
By Leandro Neumann Ciuffo (Cisne no Hyde Park Uploaded by russavia) [CC BY 2.0 (http://creativecommons.org/licenses/by/2.0)], via Wikimedia Commons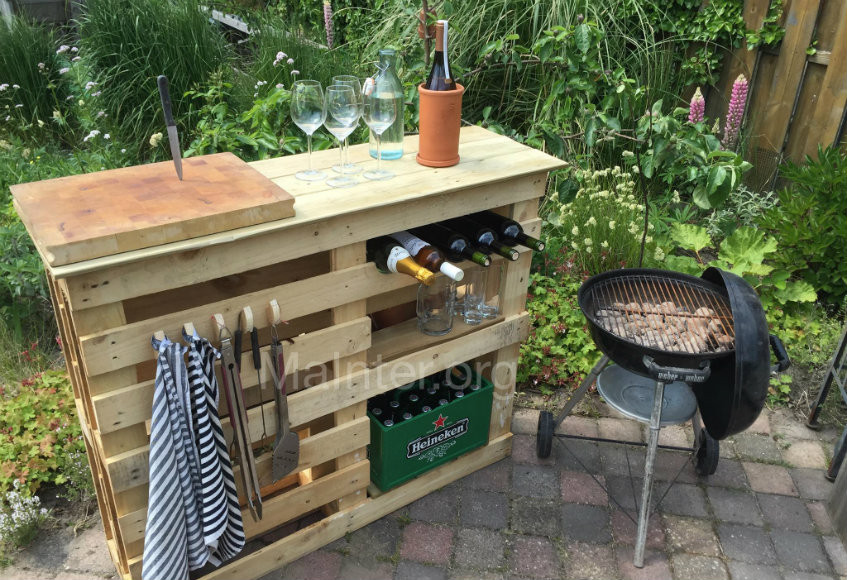 Light the BBQ!!!
Photo: Mark Bakelaar/Malnter.org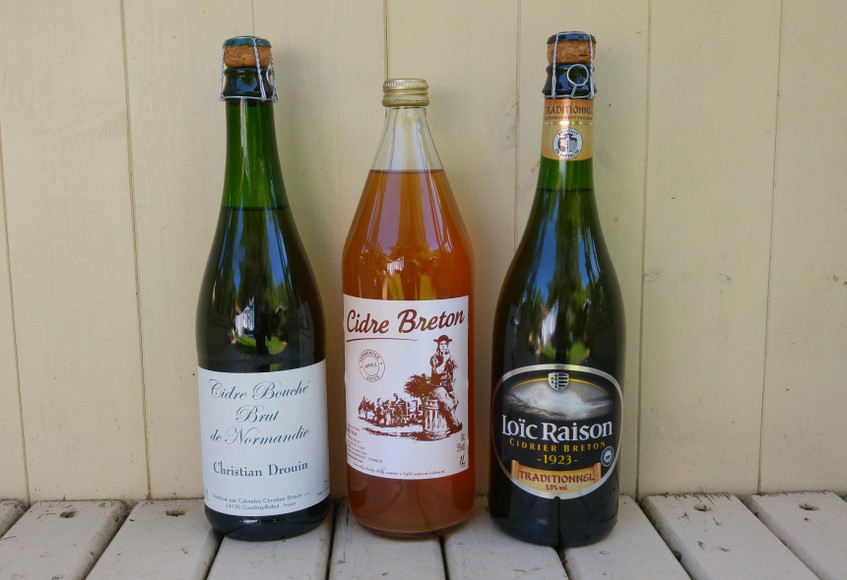 A posh 'Brut' one joins the French collection