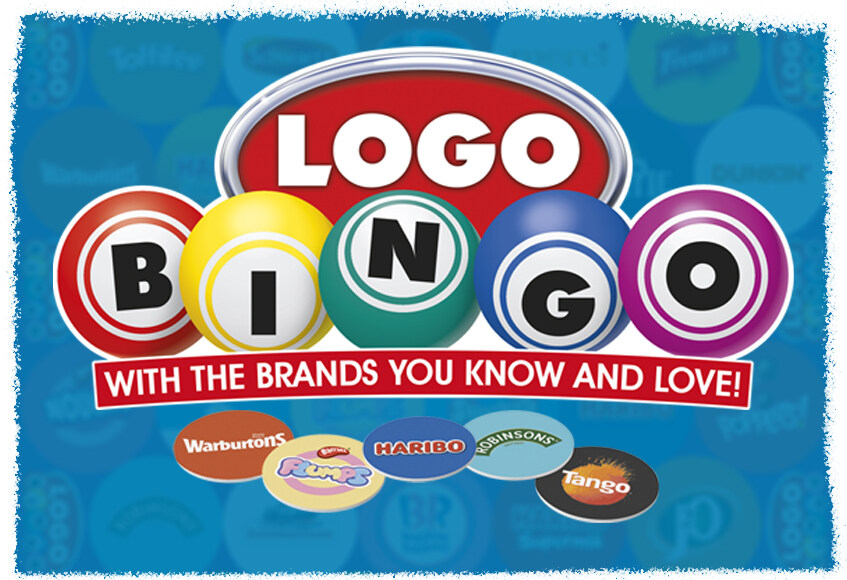 September 5, 2023
Eyes down… for LOGO Bingo!!!
Britain loves a game of bingo!
For decades on end, Bingo's been one of our favourite national pastimes.
It's firmly lodged in our British consciousness. Like snooker on the telly, or sticky toffee pudding and custard, or forming an orderly queue then fretting that the other one is moving faster.
And what's another thing that Britain loves? The LOGO Board Game, that's what! The game about stuff all around us; the go-to family-fun-fact-fest in about thirteen zillion UK households nationwide!
So, what could be more appropriate if you've family, friends or neighbours popping over than a quickfire game of new LOGO Bingo?
There's none of that boring 'numbers' malarkey in this unique version of the classic night out. Instead, you'll be clamouring to tick off those familiar logos and brands that you know so well. 'Barratt's Fruit Salad chews', you say..? HOUSE!!!
Naturally, with no legs elevens or clickety-clicks to be found in this game, the caller has AMPLE opportunity to be creative when jovially announcing each tile. Brand straplines, lines from famous TV adverts… the more the merrier – all in the full spirit of all the LOGO Board Games… the games that get people talking, laughing and reminiscing!
LOGO Bingo arrives on the High Street this autumn, so you've plenty of time to rehearse your finest bingo-caller voice. It'll be in Smyths Toys Superstores first, so pop in there before your first pre-Christmas gathering!