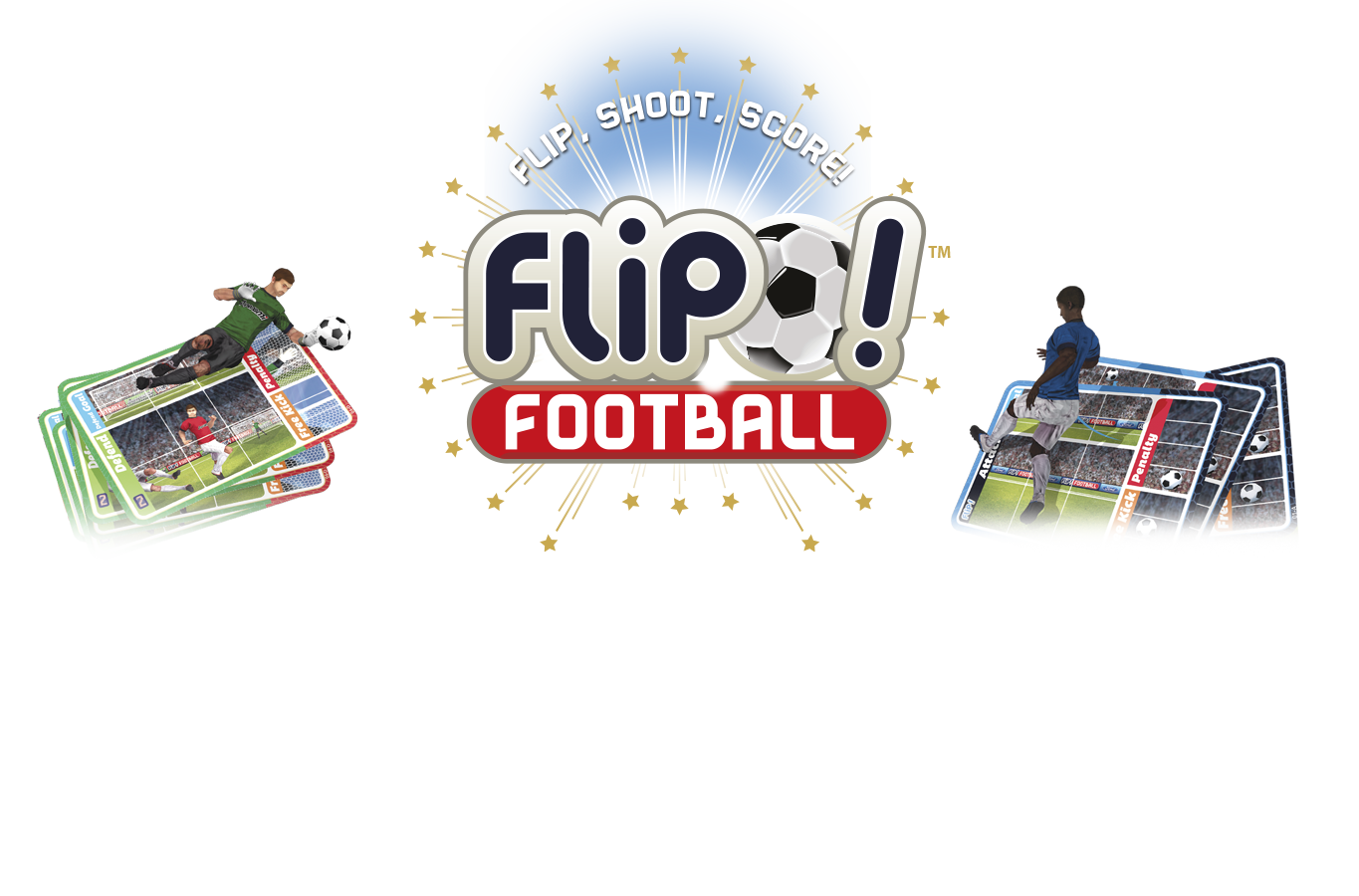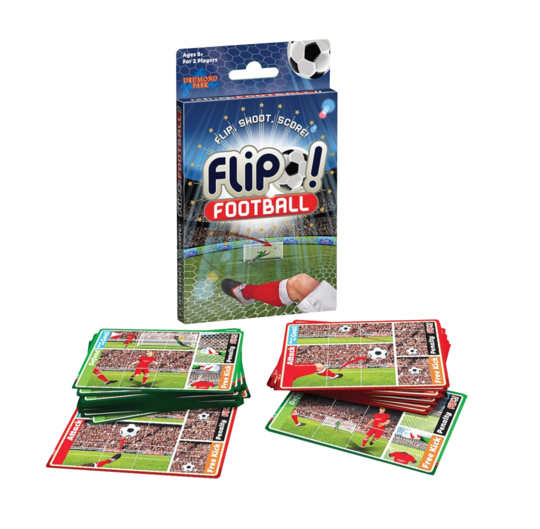 about
Flip Football
Each team has a pack of Flip cards with attack on one side and defence on the other.
Get past the defenders and shoot for goal.
It's fast, it's furious, it's Flip!
WHERE TO BUY
REVIEWS
"This is a fab football game - easy to use and ideal to take on holiday, my son loves it."
"The boys quickly picked up the rules and enjoyed playing."
"An excellent game which all my children have enjoyed. Also played with my husband and he enjoyed it too."
"Brilliant! Really simple premise and great to play. Got for my sons 9th birthday. He loves it."
"Can be played quickly and can actually get quite exciting with big cheers for the goals. My son is 7 and he figured it out quickly. He is football mad and he LOVES it."