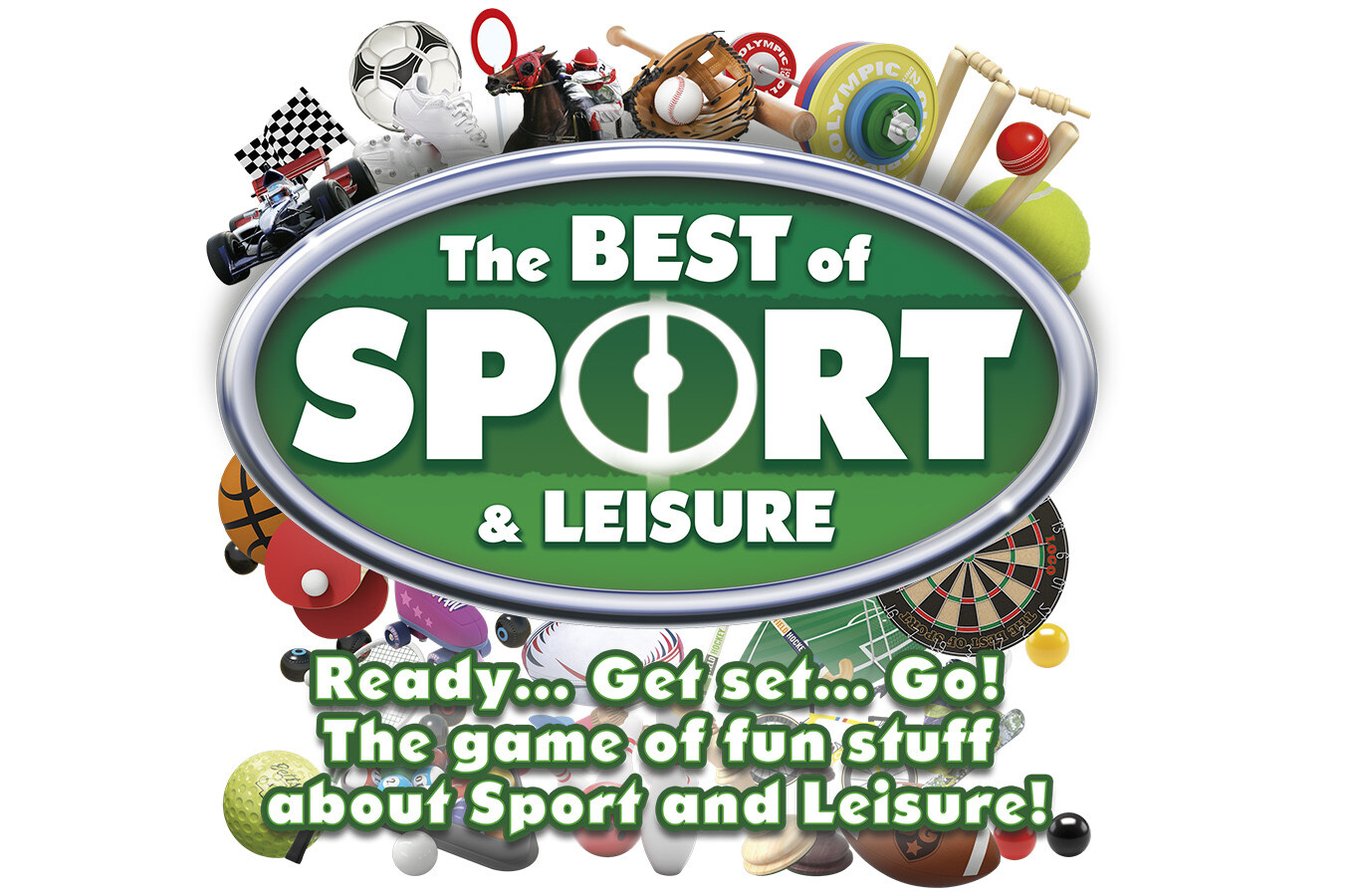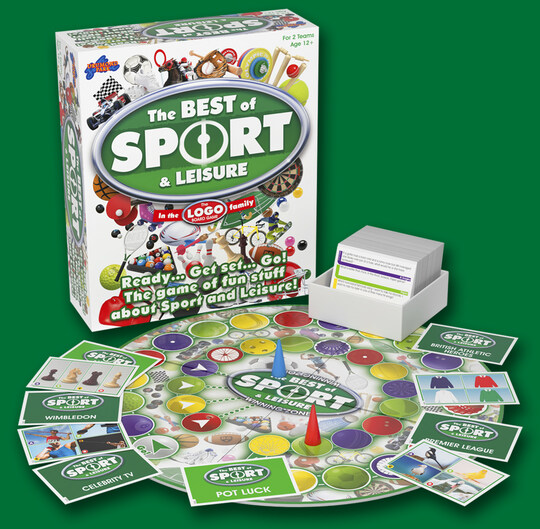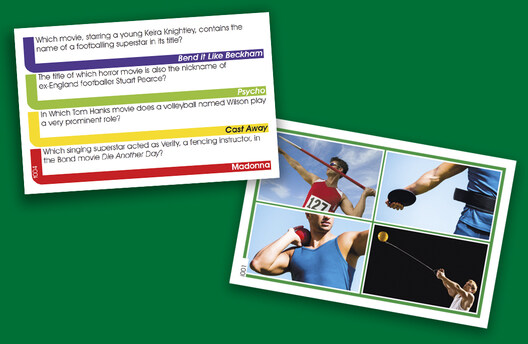 about
The Best of Sport and Leisure
On your marks, get set, GO ... Best of Sport and Leisure is a member of the ever popular LOGO family so whether you win or lose you will have rip roaring fun with the Picture, Theme and Pot Luck questions. It's about everything you do other than work – or almost!
Everything from Football to Fishing, Badminton to Basketball, Walking to Weightlifting. It's not about who won some random race in 1922 or who scored the winning goal in the 1966 World Cup Final ... in the true LOGO style it's all those things you pick up without even knowing it:
The name of which planet is also the name of a Wimbledon Tennis champion? Which ex-England footballer has the name of a borough of New York City tattooed across his lower back or, just like this game will be doing across the UK, what three words follow: it's coming home, it's coming home it's coming ...
So go on get ready, give it your best shot and play Best of Sport and Leisure: it blows the competition away ... Best of Sport and Leisure is coming home ...
CONTENTS:
252 Question Cards

12 Action Cards

Playing Board

2 Playing Pieces

Instructions
WHERE TO BUY
REVIEWS
"Great fun, we love all the logo quizzes and this was no exception, quick and easy to play."
"Good game for the sports enthusiasts, hours of fun."
"Fun game, bought as an addition to others in the Logo game range. A firm favourite for family get togethers."
"Great game. A very well received Christmas present."
"5 stars. It will keep them away from video games and interacting with other people."