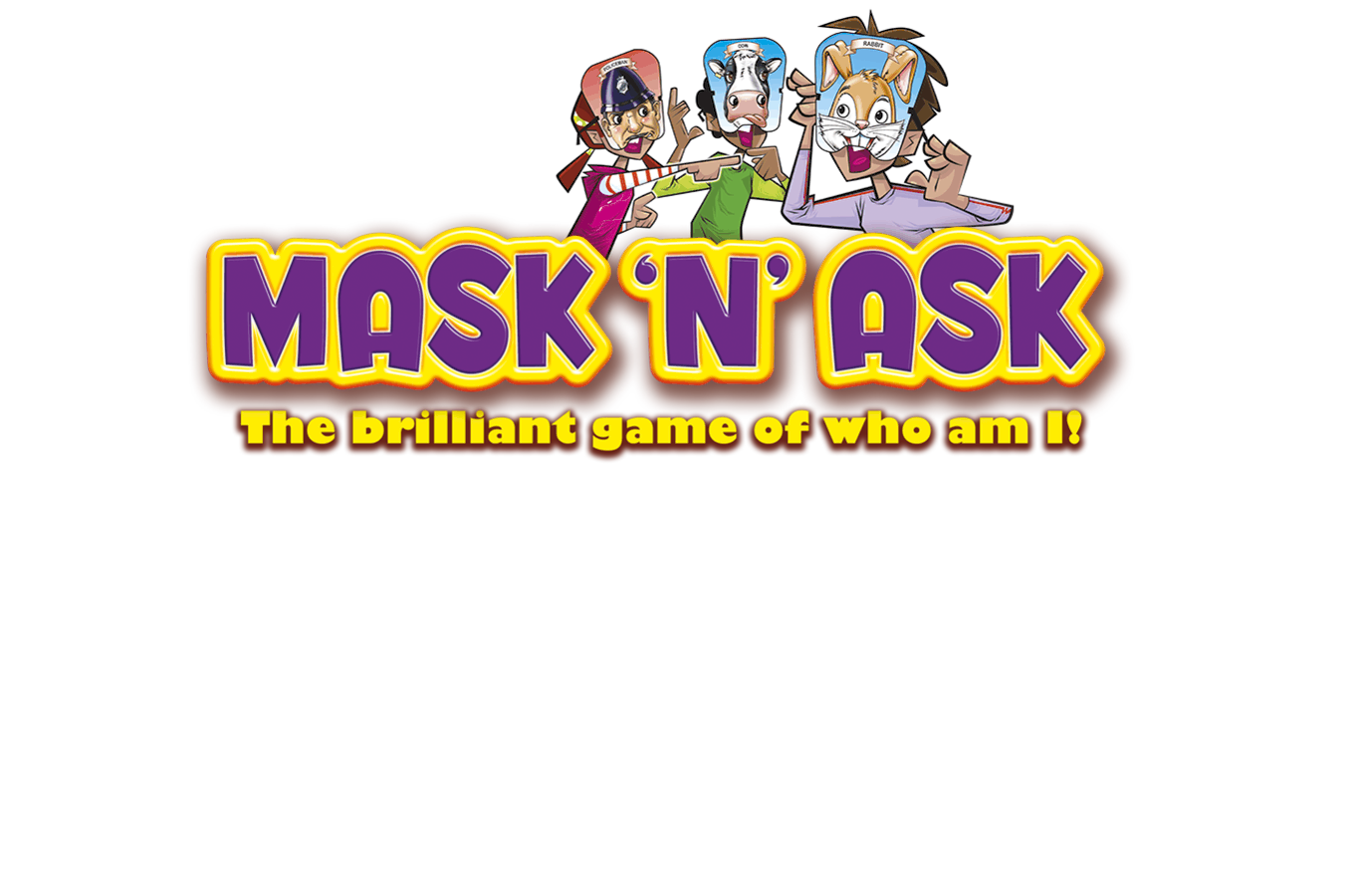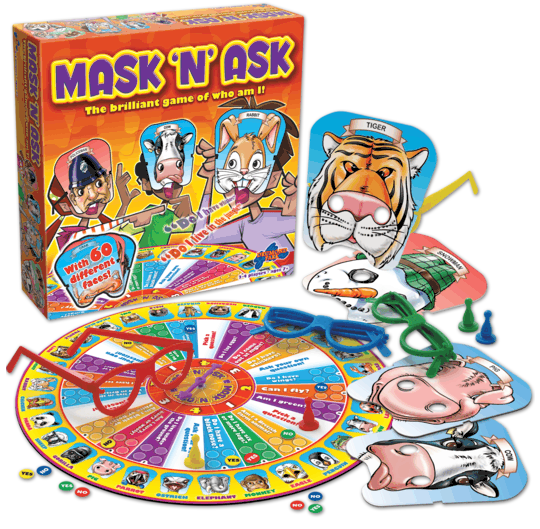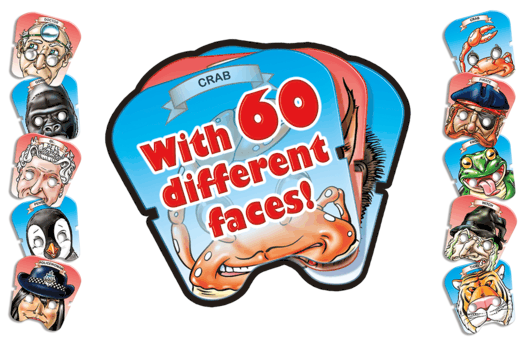 about
Mask 'n' Ask
Am I a policeman? Am I a lion? Mask 'n' Ask is really easy, just put on your mask and ask questions to find out what you are! This is a game that's much more than it seems – each mask is Double Sided: one side has an Animal on it and the other a Person so with 30 Masks you get 60 FACES to play with.
Each turn you move and ask the question you land on - then take a guess. You keep track of the answers with your handy YES/NO counters.
Quick to learn and great fun to play, Mask 'n' Ask is a hugely entertaining way to get children to develop their logical thinking.
MASK 'n' ASK - double sided, TWICE the FUN!
WHERE TO BUY
REVIEWS
"Wonderful game, lots of different masks and very simple. Great for play dates with the children, boys and girls. My son is 6 and found it a hoot."
"Bought this game for my Nephew and he absolutely loves it. This is really good board game for all ages, a game that you can never grow too old for. If you haven't played it, try it now!"
"Grandparents, parents and children - as a family we loved this game. Great fun and accessible for all ages, or at least above 5 or so. Lots of laughs, a real good old fashioned fun evening without a keypad in sight!"
"Some of the questions asked by the little ones are funny. Some of the answers hilarious."