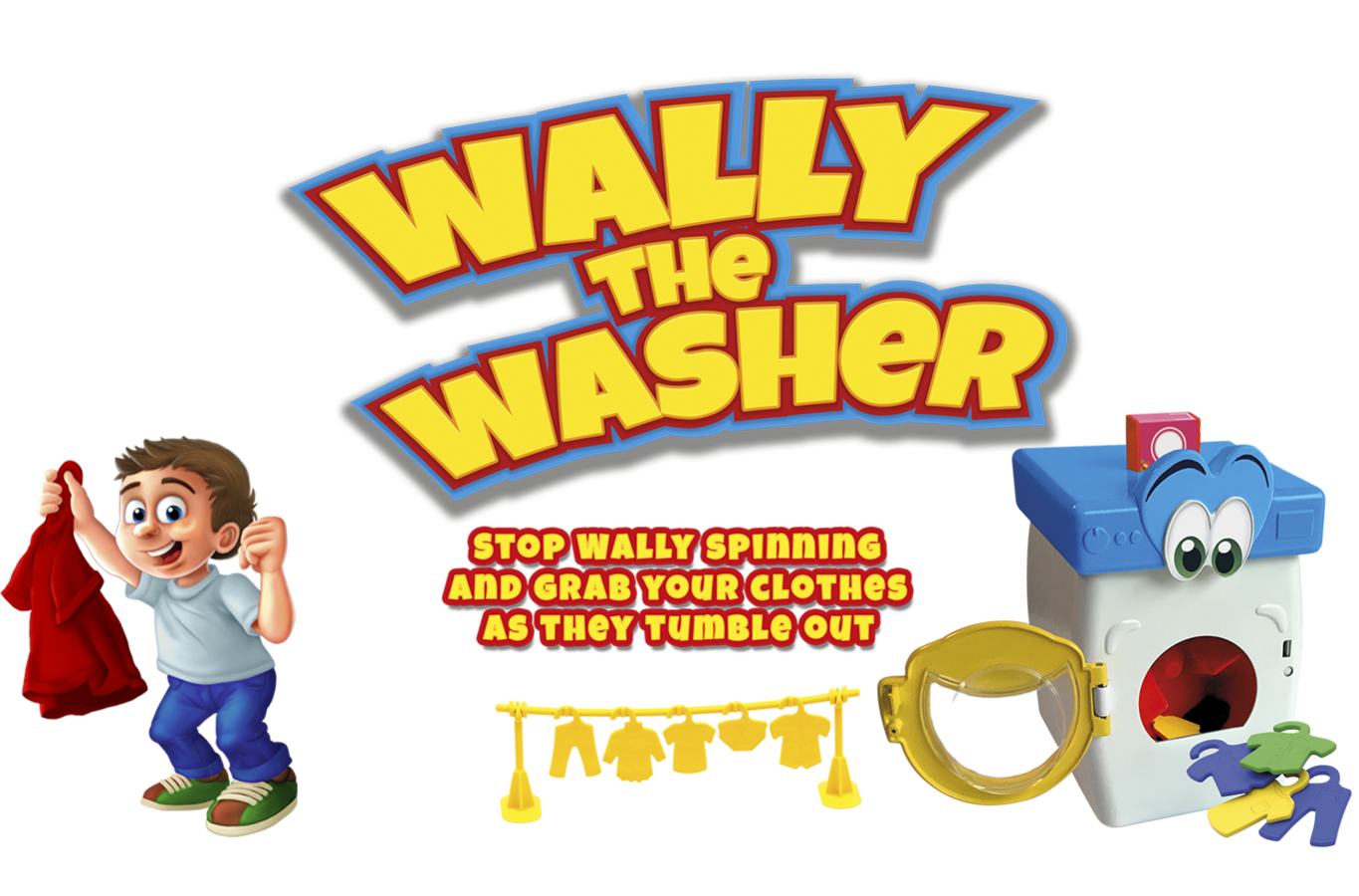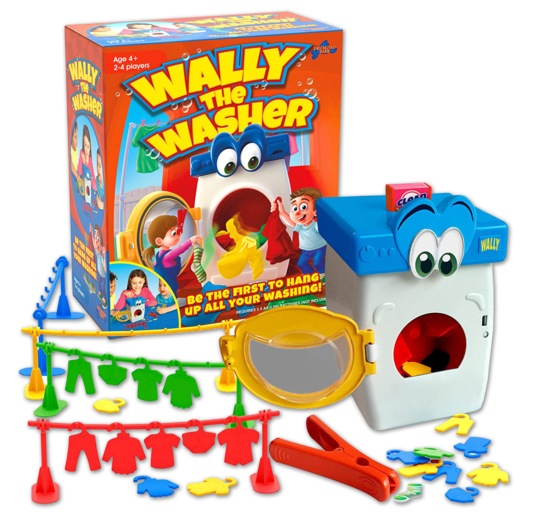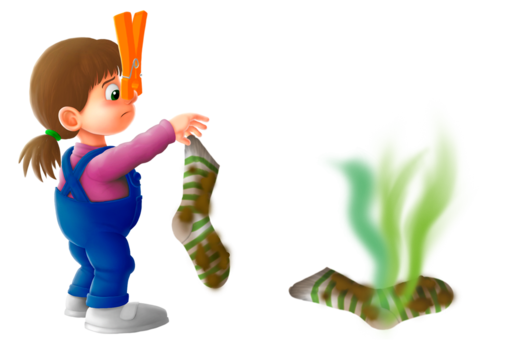 about
Wally the Washer
There's no washer more cheerful than Wally!
Set him happily spinning away, then touch the button to open the door.
Then it's a race to grab your washing and get your clothes line filled!
Watch out for the smelly sock, however – or spend the next round with that peg on your nose!
A fun and friendly game for little laundry fans everywhere.
WHERE TO BUY
REVIEWS
"My grandson and me had lots of fun playing Wally the Washer. He just loved the way the clothes fell out and putting them on the line. His favourite time was when the peg went on the nose."
"Great purchase for my 4 year old for Christmas. Simple, fun, easy to play game for all the family."
"Easy game for children to play!"