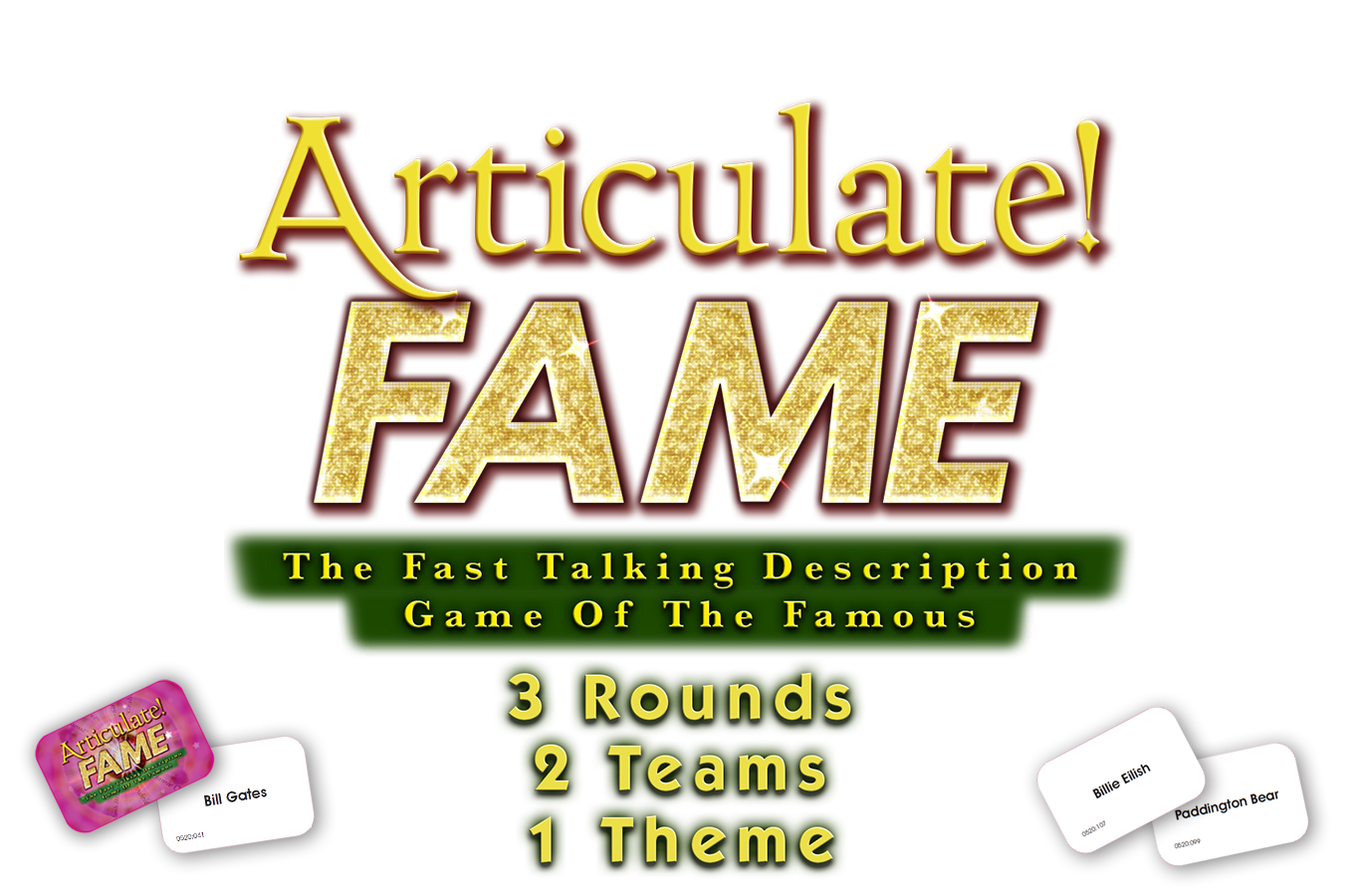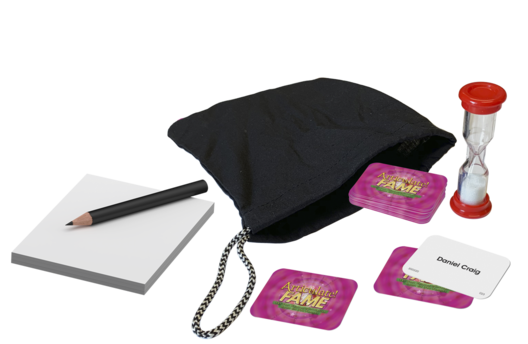 about
Articulate Fame
Love Articulate? You'll love #ArticulateFame
Exciting and hilarious to play, this brilliant game of diminishing descriptions crams the rip-roaring fun of Articulate into a 20 minute, three-round thriller!
Articulate Fame is all about describing famous folk - but with a twist!
Divide into TWO teams, pop the names in the bag and play:
Round one is classic Articulate - describe as many PEOPLE as possible in 30 SECONDS.
Round two you describe the same people BUT using only TWO words.
Round three you describe the same people using ONLY ONE word.
You MUST listen to everyone's descriptions in the first round or you're in trouble later on - you've been warned!!
#ArticulateFame - A Flash of Articulate Fun
Contents:
140 cards (including 20 blank cards to add your own names)


Drawstring Bag

Scorepad

Pencil

Sand Timer

Rules
WHERE TO BUY
REVIEWS
"Really liked the variety of famous people, cards definitely cater for all."