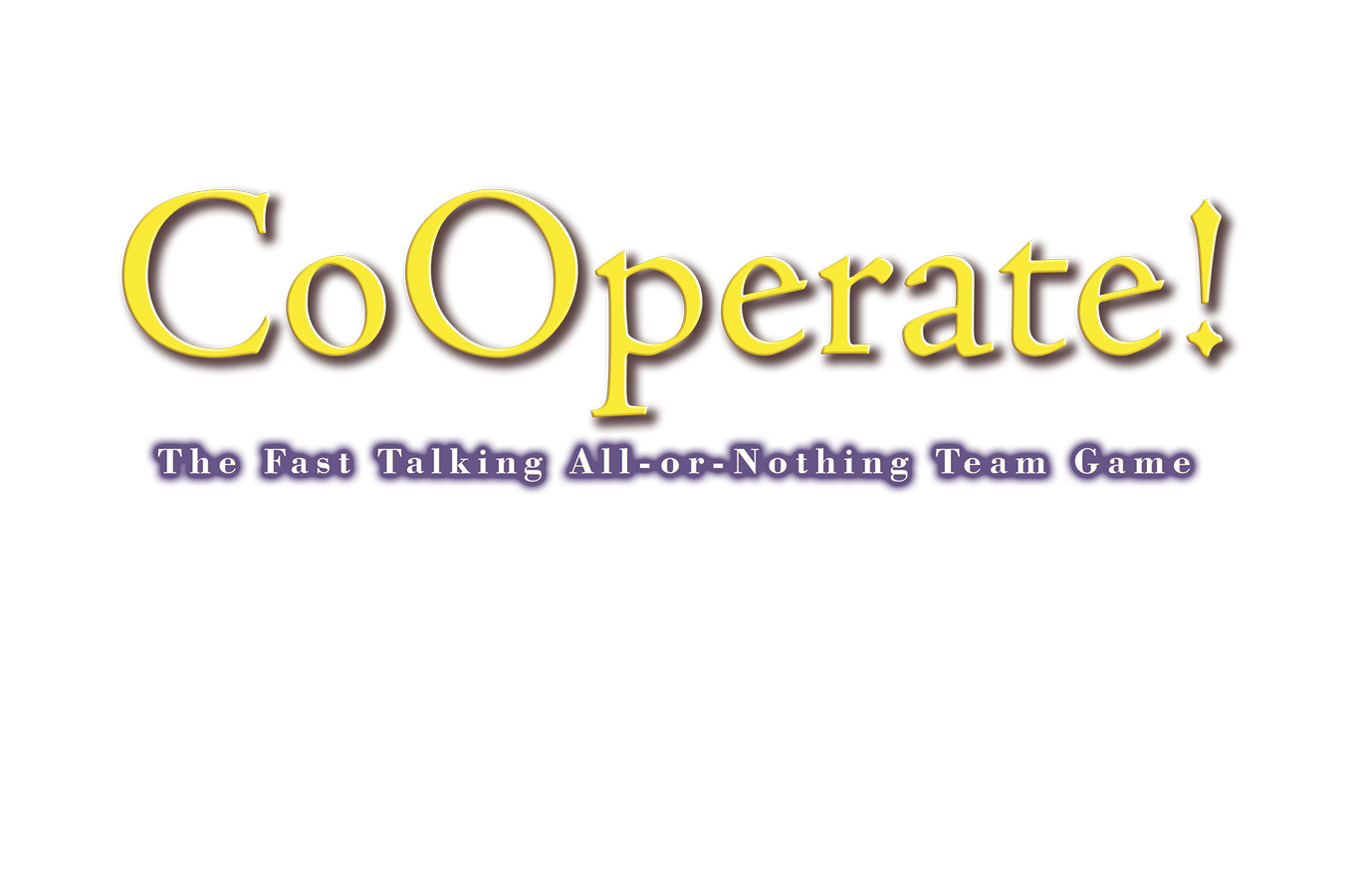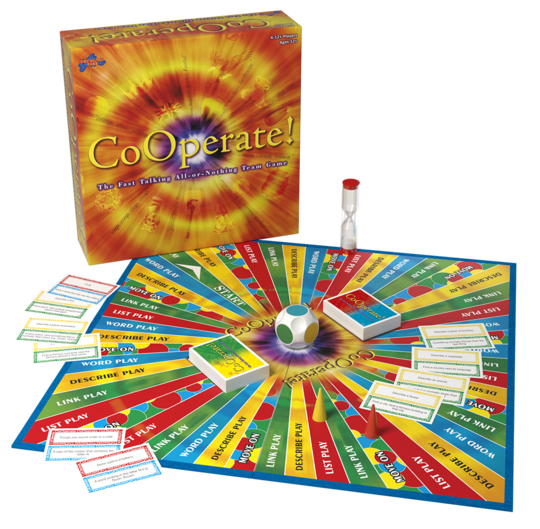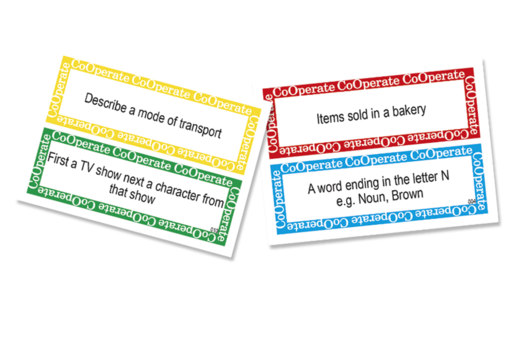 about
CoOperate
CoOperate is the latest game from the Articulate people.
We have taken everything we love about everyone's favourite fast talking board game and poured that noise, banter and passion into Articulate's wilder, louder, more collaborative cousin.
So let us introduce you to CoOperate. It's like that family member who always guarantees a good time – CoOperate gets everyone involved, sparks laughter and debate (nothing political we promise) and most importantly it encourages the rest of us to get on with each other – because, let's face it, CoOperate is a game of cooperation.
>> Got one of the early 'error' boards? Click here to find out what to do…
CoOperate is an all-or-nothing team game: your team collaborates to predict – in 30 brief seconds – how many words you will shout out that meet one of the CoOperate challenges - then you're off for ANOTHER 30 seconds to shout out the predicted number of words. BUT if you don't reach that total – YOU SCORE NOTHING!
So what are CoOperate Challenges? Take it from us, they're a perfect mix of rapid-fire fun; from LIST PLAY – which might be "fruits" to LINK PLAY – that might be, "movies then their stars" or LETTER PLAY like, "words starting with F and ending in T"?... and of course, a little DESCRIBING!
Contents:
240 Cards
Game Board
Rules
40mm Dice
Sand Timer
2 Playing Pieces
WHERE TO BUY
REVIEWS
"Great fun! Bought this game because I enjoyed the original Articulate so much. Played recently with friends after a dinner party and had so much fun, everyone got really into it and it was hilarious! Would definitely recommend. Looking forward to playing with my family too."
"Great fun when drinking with friends. Honestly this game is so much fun, I'd say as fun as Articulate and great to play with a group if friends while having a couple of drinks. Would definitely suggest to get this board game as you can basically play it with anyone."
"Nice family game board. Fun to play. Good quality."