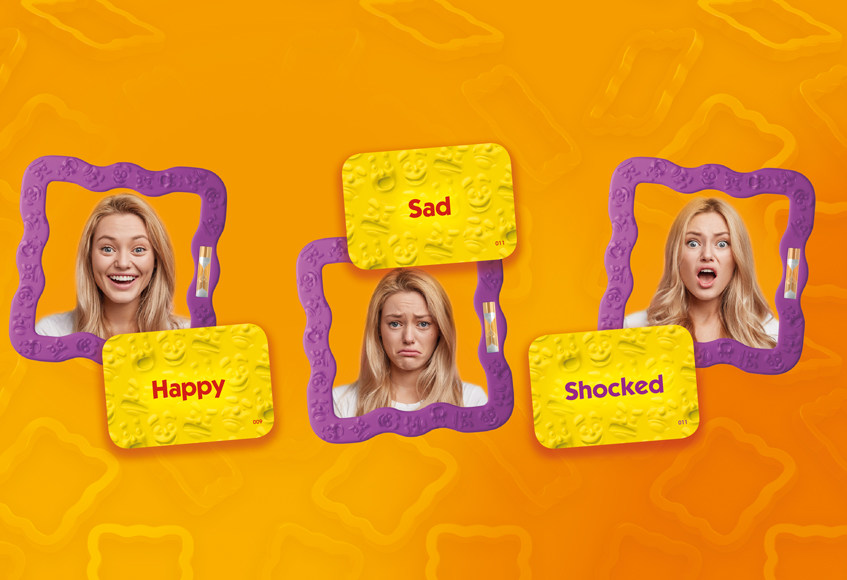 October 9, 2019
You've Been Framed... it's Face It!
Periodically, somebody comes up with a game idea that has the whole office hooting with laughter.
And making Face It! was one of those times. It's very simple. It's very funny. And it's very new on the market for this year.
Take a card. Frame your face in the Face It frame. Then attempt to pull the expression that you've been given, whilst your friends/siblings/aunties/office co-workers try to guess what on Earth it is. All against the clock.
There are simple expressions for the kids (happy! sad! scared!), and a set of trickier ones for the grown-ups (eager?!? dizzy?!?). So it really is a game the whole family can throw themselves in to. And take it from us, it's genuinely hilarious when you bring in Grandma and Uncle Barry.
It's perfect for a kids' party gift, and very simple to set up and let them get on with it, should you need to crack on with cooking dinner. But we reckon you'll want to join in at least once or twice, then sneak it out of the cupboard for a silly game when the girls come round.