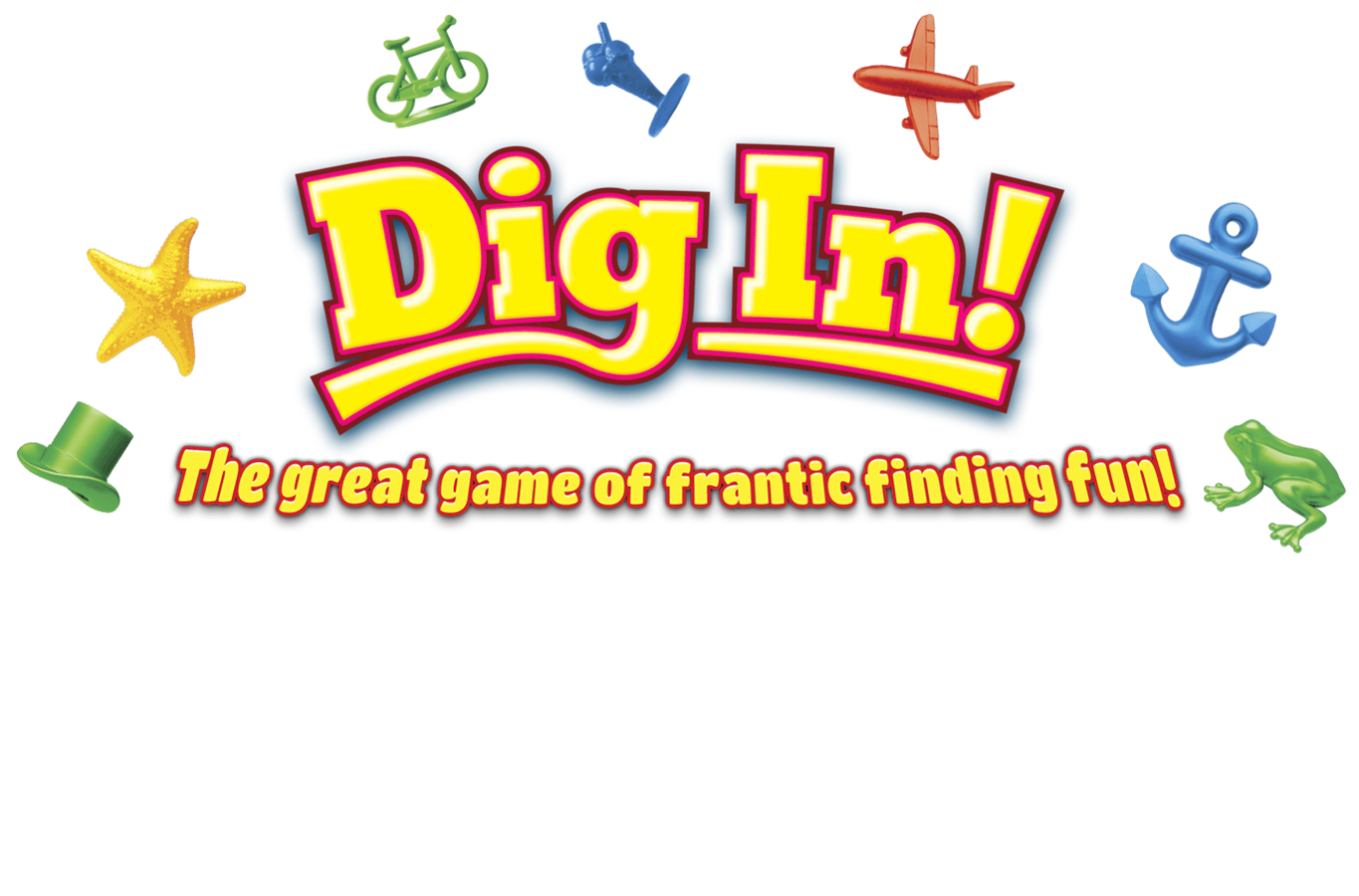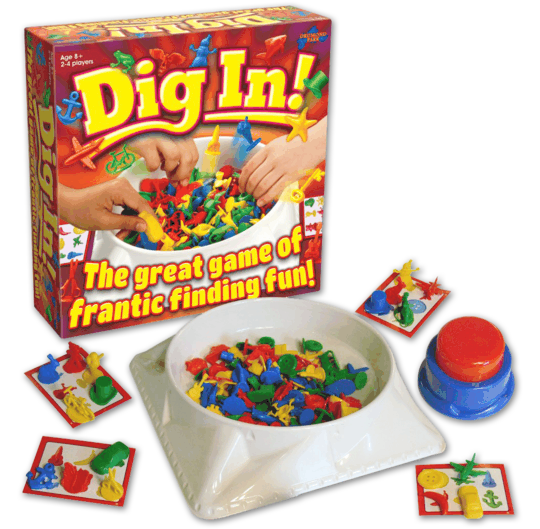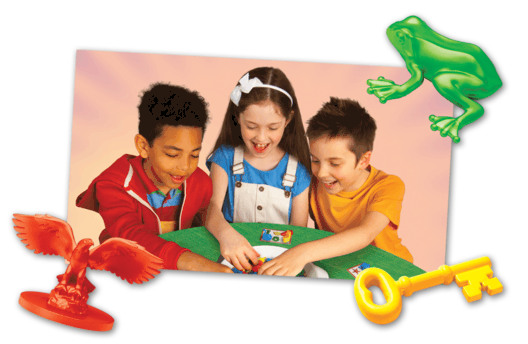 about
Dig In
A rocket!!! It's the rocket!!! I got my rocket!!! Yes yes yes - aaargh!!! It's a PENGUIN!!!
Dig and delve to complete your card - there are six crucial pieces to ferret out from the full-to-busting 'Dig In' bowl.
Tricky, tricky... and we've not even mentioned the pop-up timer, which gives you just fifteen seconds of frantic rummaging before you're done!
Then it's the pandemonium of the final round - forget 'taking turns' and just GO FOR IT, as all and sundry dive in for their missing pieces!
Simple, but incredibly addictive, Dig In is both hilarious and challenging; a whole new kind of game for kids of eight and over.
WHERE TO BUY
REVIEWS
"Really love this game, it levels out the ages. We had a 6yr, 8yr, 40yr 65yr olds playing together and no one holding back and it would vary as to who would win. Really quick to pick up and get going and surprising lots of fun."
"Great game. Wondered if my 4 year old twins would be too young but they're better at it than me!"
"Fantastic game, great for all the family whatever age, gets the adrenaline pumping!!"
"Love, love,love it. Grandchildren and adults had hours of fun with this game. Helps with colours and recognition also."
"Great simple but fun game. Purchased this for my 7 year old for her birthday and we have had great fund playing it as a family. The good thing is, it doesn't take much setting up on first use unlike many games so there's no loss of interest before you even get started!"
"This was a Christmas present for my grandson and all of the family thought it was a good game"