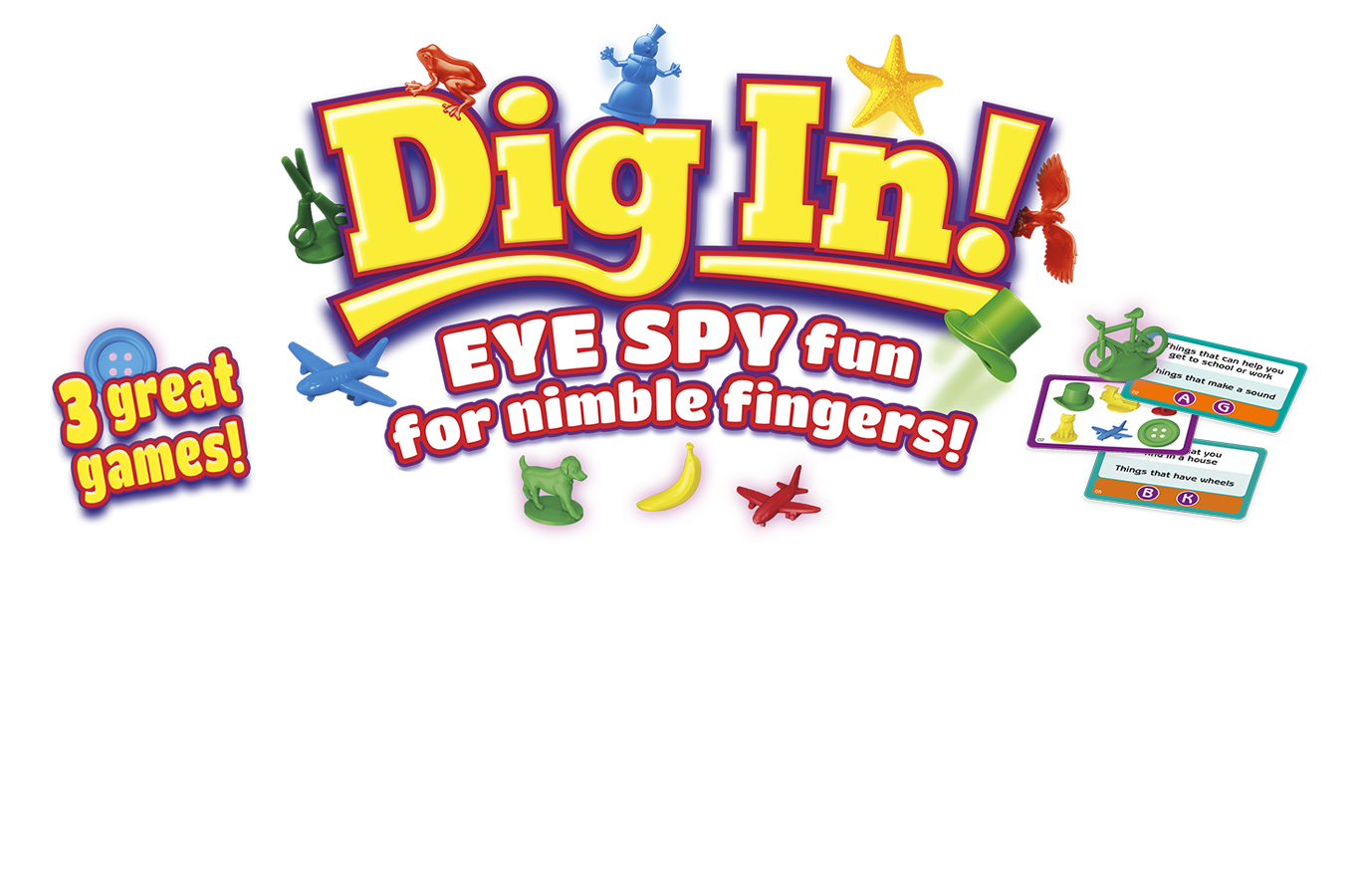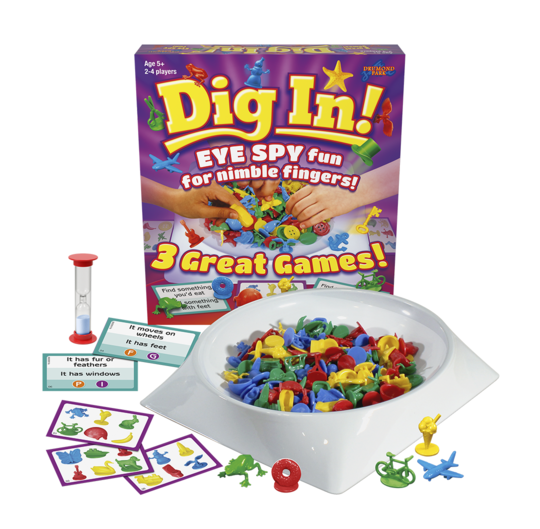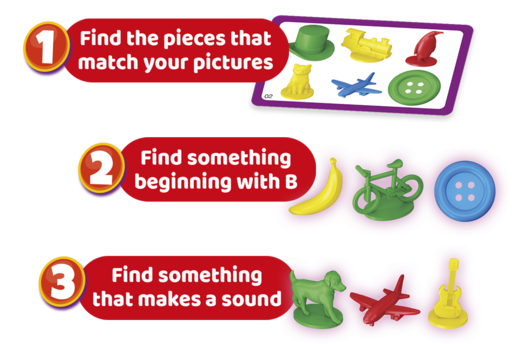 about
Dig In is all about sharp-eyed, quick-fingered fun. With 128 playing pieces tumbling about in the bowl and three games in one box, DIG IN is a whole new kind of game in which kids get to practice their lateral thinking, co-ordination and social skills whilst just having fun.
THREE WAYS TO PLAY:
Starting with classic EYE SPY - each player must try to quickly spot and dig out six figures shown on their game card: first individually, then everyone digs in at once.
In GAMES TWO and THREE the 128 figures are set up on the table and players race to spot figures either starting with a random letter (things starting with R), or with a common theme (things that eat food).
Simple enough for a five-year-old but engaging enough for adults to play along, Dig In is as captivating as it is appealing and brings fun and learning together.
WHERE TO BUY
REVIEWS
These reviews are for an earlier version of Dig In.
"Really love this game, it levels out the ages. We had a 6yr, 8yr, 40yr 65yr olds playing together and no one holding back and it would vary as to who would win. Really quick to pick up and get going and surprising lots of fun."
"Great game. Wondered if my 4 year old twins would be too young but they're better at it than me!"
"Fantastic game, great for all the family whatever age, gets the adrenaline pumping!!"
"Love, love,love it. Grandchildren and adults had hours of fun with this game. Helps with colours and recognition also."
"Great simple but fun game. Purchased this for my 7 year old for her birthday and we have had great fun playing it as a family. The good thing is, it doesn't take much setting up on first use unlike many games so there's no loss of interest before you even get started!"